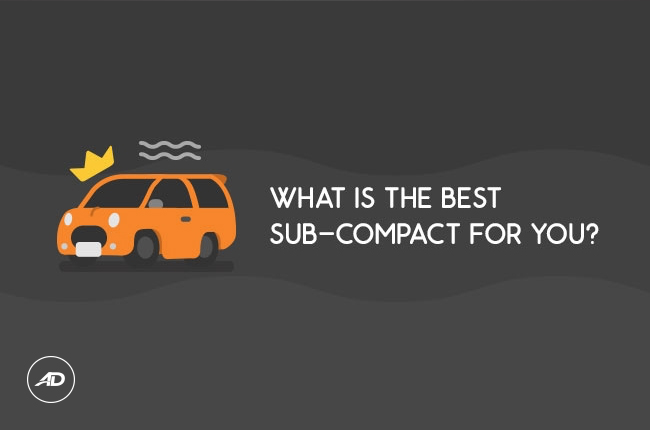 With hundreds of car models available the Philippines, it can be time-consuming, confusing, and even frustrating to find a vehicle that can satisfy both your lifestyle and downpayment or monthly amortization budget. At AutoDeal.com.ph, we want to simplify your online car buying experience when choosing a sub-compact hatchback.
Sub-compact cars are known for their five-door body style and practical on-board features. Its half a million-price range also makes them a popular choice. Some of the popular choices that falls under the P500K to P600K bracket are from Hyundai, Suzuki and Toyota. If you are uncertain which one to get, you can refer to the flowchart below: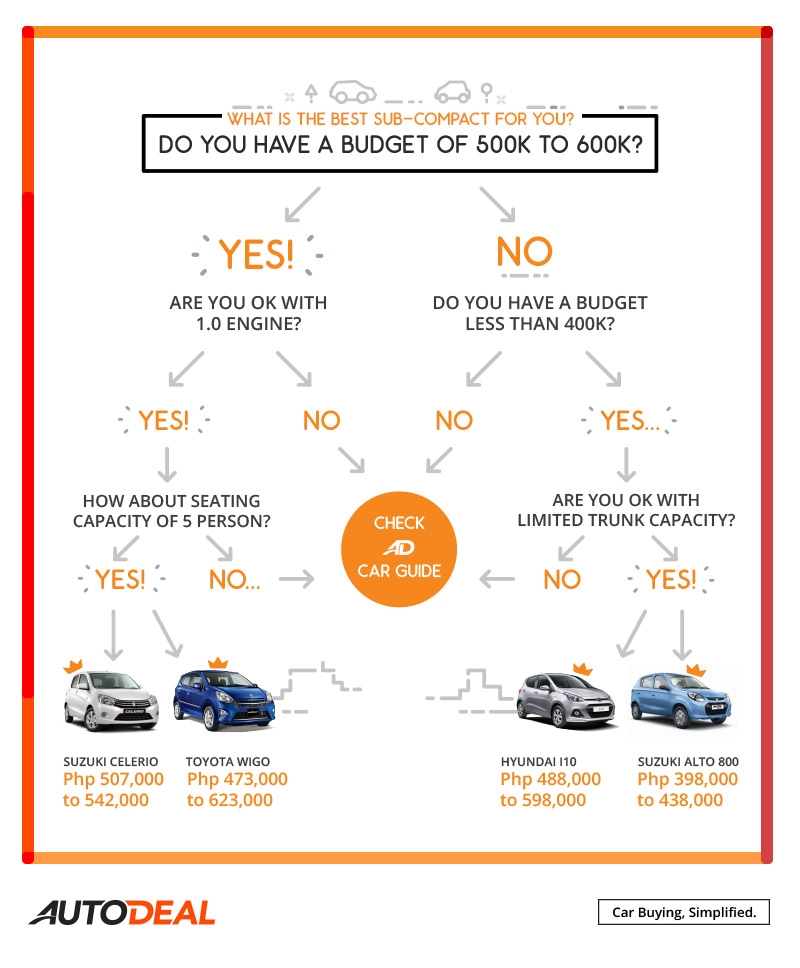 Latest Features
2017 Palm Challenge showed us how human beings adapt in order to survive...or to win a brand new Subaru.

If we are given a potion that could revive cars, we'd love to summon these nameplates back to life; back into production.

Having an ISOFIX-compatible child seat is the most precious travel care you can give to your child aside from driving safely.