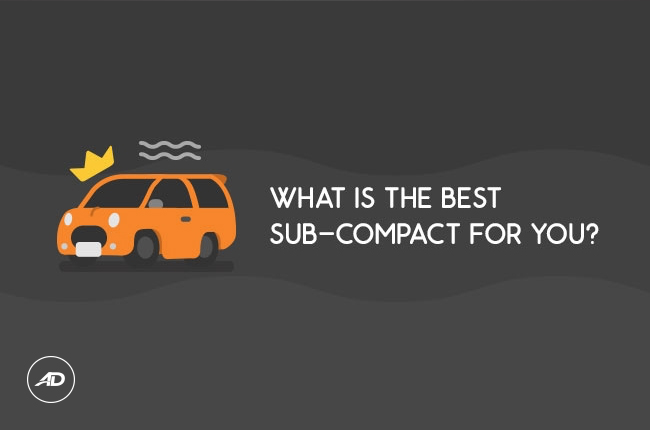 With hundreds of car models available the Philippines, it can be time-consuming, confusing, and even frustrating to find a vehicle that can satisfy both your lifestyle and downpayment or monthly amortization budget. At AutoDeal.com.ph, we want to simplify your online car buying experience when choosing a sub-compact hatchback.
Sub-compact cars are known for their five-door body style and practical on-board features. Its half a million-price range also makes them a popular choice. Some of the popular choices that falls under the P500K to P600K bracket are from Hyundai, Suzuki and Toyota. If you are uncertain which one to get, you can refer to the flowchart below: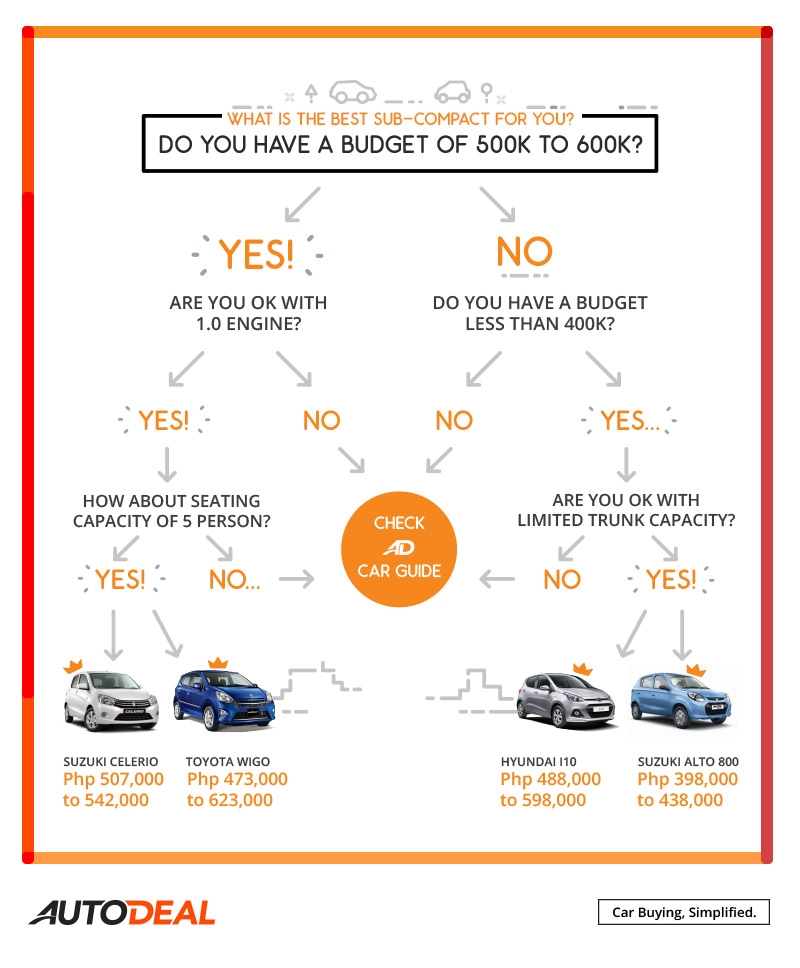 Request More Information about the Suzuki Celerio.
Find out more info, request a brochure, or request a quote by sending an inquiry below
Latest Features
After a hefty catch of buyers last year, Ford wishes to continue its glorious catch through the following promos.

If you're hunting for cars with the lowest monthly payment, expect AutoDeal to share with you the best deals you can get.

The Mazda CX-5 makes driving experience transcend the numbers.