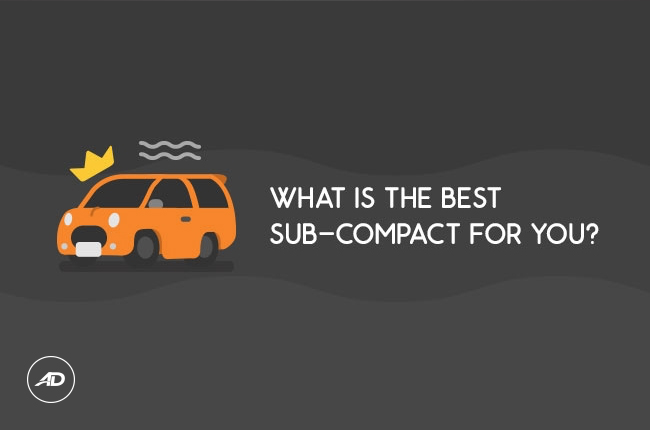 With hundreds of car models available the Philippines, it can be time-consuming, confusing, and even frustrating to find a vehicle that can satisfy both your lifestyle and downpayment or monthly amortization budget. At AutoDeal.com.ph, we want to simplify your online car buying experience when choosing a sub-compact hatchback.
Sub-compact cars are known for their five-door body style and practical on-board features. Its half a million-price range also makes them a popular choice. Some of the popular choices that falls under the P500K to P600K bracket are from Hyundai, Suzuki and Toyota. If you are uncertain which one to get, you can refer to the flowchart below: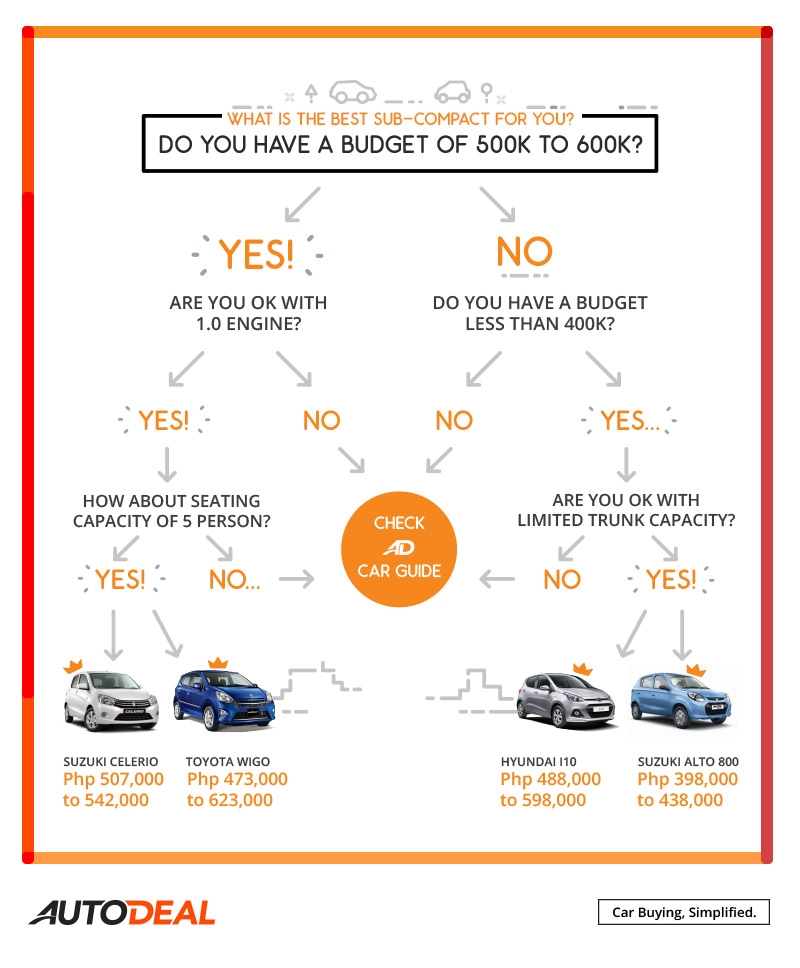 Get the best deal - Choose multiple dealerships to compare offers!
You can request quotations simultaneously from multiple Suzuki dealerships. Select your preferred dealers from the list below.

Receive quotes from multiple dealers in minutes.
Check vehicle and color availability.
Choose the best deal for you.
Latest Features
This isn't a comprehensive guide but 10 basic tips and tricks to take note of while maintaining your car.

Each one has its own distinction when it comes to form and function.

A task that many might not know is easy to do but can pose negative consequences if the improper fluid is used.
View More Articles