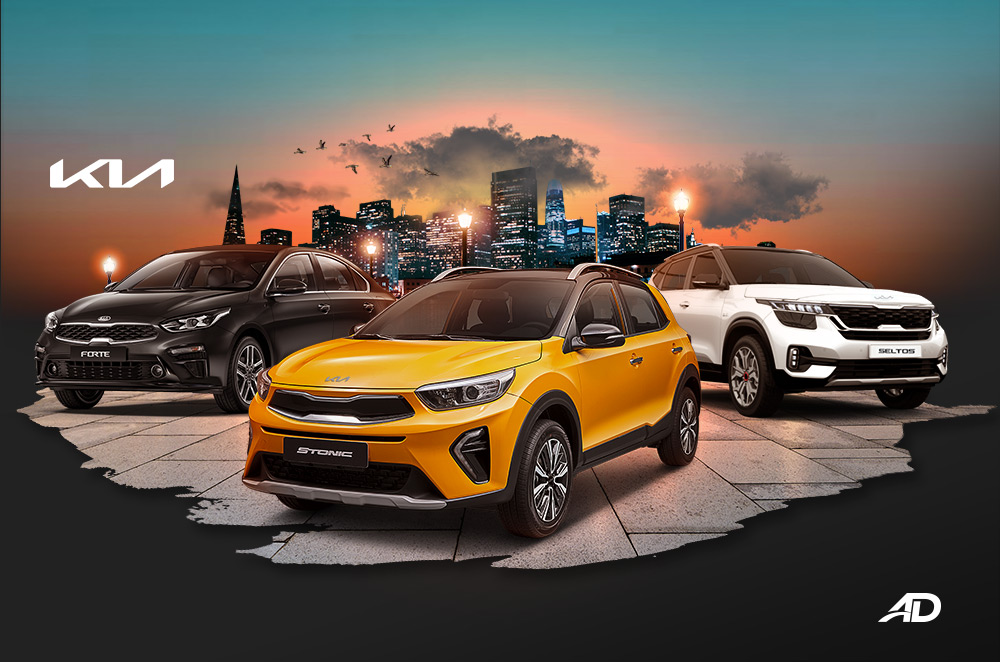 Kia has come a long way. From a relatively unknown South Korean brand, it has worked its way up the ladder to become one of the leading automakers in the world. In the Philippines, Kia offers a selection of vehicles that have proved to be stylish and reliable. In this guide, we'll help you find the best Kia to suit you or your family's needs.
Kia Picanto P700,000
The brand's most affordable model comes in the form of the Picanto. With a price of only P700,000, the Picanto presents one of the most compelling options for an entry-level car.
First-time car buyers won't be disappointed with a 1.0L 3-cylinder naturally aspirated gasoline engine with a 5-speed manual transmission. With an engine like this, the Picanto is expectedly fuel efficient. Not bad for a car that sits well below the P1-million mark.
Kia Soluto P760,000 – 850,000
The Soluto is Kia's entry in the subcompact sedan segment. Rivaling the likes of the Mitsubishi Mirage G4 and Honda City, the Kia Soluto has held its own since launching in 2019. It features a 1.4-liter Dual-CVVT gasoline engine that produces 94 hp and 132 Nm of torque, with a 5-speed manual or 4-speed automatic transmission available.
Feature-wise, the seamless infotainment system takes center stage, coming with a 7-inch touchscreen with Bluetooth, Apple CarPlay, and Android Auto. There's also a 2.8-inch LCD that shows driving information, including the trip meter, range, and fuel consumption. Like the Picanto, the Soluto is an entry-level vehicle that can serve the first-time car owner well.
Kia Stonic P780,000 – 980,000
As one of the latest models from the South Korean brand, the Kia Stonic has quickly become a formidable player in the subcompact crossover division. The Stonic features a quirky and youthful design that pairs well with its affordable price tag. Young professionals will feel right at home with the Stonic's modern design and features, and families that are starting out could appreciate the practicality and cost-effectivity that the Stonic brings to the table.
It packs the same 1.4-liter naturally aspirated 4-cylinder gasoline engine as the Soluto, delivering 94 hp and 132 Nm of torque. Drivetrain options include a 5-speed manual for entry-level models or a 6-speed automatic for the LX AT and EX AT variants.
The Stonic features a stunning 8-inch display with Apple CarPlay and Android Auto. The EX variant levels up with a push-to-start button and a single-zone automatic climate control system.
Kia Rio Hatchback P920,000 – 985,000
The Rio Hatchback is Kia's affordable 5-door vehicle that functions well as a sporty ride or an entry-level family car. It provides a comfortable driving experience with its roomy cabin and bright LED lighting. It's perfect for city drives and for drivers that want compact dimensions and without compromising on cargo space and practicality.
The Kia Rio Hatchback features a 1.4-liter naturally aspirated gasoline engine that makes 99 hp and 133 Nm of torque. If you're looking for a no-frills car that can take you from point A to point B in style, the Rio Hatchback gets the job done.
Kia Forte P1,095,000 – 1,650,000
The Kia Forte is a compact sedan introduced globally in 2018. The Forte has a decidedly sporty look, as seen in its signature Tiger Nose grille and bi-function LED headlamps. It packs a 1.6-liter turbocharged Gasoline Direct Injection (GDI) engine that delivers 201 hp and 265 Nm of torque, with a 7-speed dual-clutch transmission that offers flexible shifting. Those who enjoy a more exciting drive with some extra power will do well with the top-spec GT variant, however, there is a naturally-aspirated model that offers better practicality thanks to a roomier cabin and trunk.
The Forte features a standard 8-inch infotainment system with Apple CarPlay and Android Auto, plus six speakers on the higher trim levels. The top-spec model gets a boatload of features, including power-adjustable front seats, keyless entry, speed-sensing door locks, cruise control, a rear parking camera with front and rear sensors, and dual-zone automatic climate control. The Kia Forte can be a viable option for experienced drivers who want a slightly more upmarket feel without breaking the bank.
Kia Seltos P1,180,000 – 1,535,000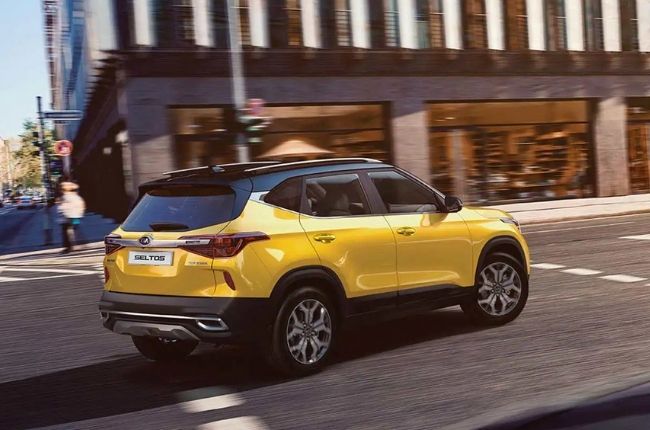 Like the Stonic, the Seltos is a subcompact crossover that aims to make a splash in the highly competitive segment. What separates the Seltos from the Stonic is the price point. The Kia Seltos is considerably more expensive, but it packs a bunch more features.
Under the hood, the Kia Seltos has a 2.0-liter naturally aspirated, Atkinson cycle gasoline engine that delivers 147 hp and 179 Nm of torque. The engine pairs with Kia's Intelligent Variable Transmission (IVT). It aims to improve existing CVT transmissions by providing superior efficiency and fuel economy.
This subcompact crossover comes standard with an 8-inch floating touchscreen infotainment system equipped with Apple CarPlay and Android Auto. The top trim level gets keyless entry, cruise control, automatic climate control, full-LED lighting, a reverse camera, rear parking sensors, and front proximity sensors. With its stylish looks and capable engine, the Seltos can work well for young professionals and emerging families alike.
Kia Sportage 1,820,000
The Kia Sportage has been a popular crossover for several years now, and it's not hard to see why. Its handsome design and well-developed proportions attract many, while its capable engine options compel even the snobbiest critics. A nice middle ground between the Seltos and the uber-large Sorento, the Sportage is still very drivable but it doesn't sacrifice any form of space and in-cabin comfort. It does all this while sporting a rather large rear cargo area, and is perfect for those smaller families and for day-to-day commutes thanks to its frugal diesel engine.
For engine options, Kia offers two on the all-new Sportage. There's either a 2.0-liter naturally aspirated gasoline engine or a 2.0-liter turbodiesel motor. The gas model makes 153 hp and 192 Nm of torque and pairs with a 6-speed automatic gearbox. Meanwhile, the diesel variant produces 182 hp and a whopping 400 Nm of torque. It features an 8-speed transmission with a Shiftronic system.
The Sportage comes standard with Kia's analog-digital combo information cluster and power features like side mirror adjustment and power windows. On the top trim level, there's a smart entry system, push-button start, cruise control, a rear-camera display with a park guide, front and rear sensors, as well as dual-zone automatic climate control. Of course, the 8-inch infotainment system includes Apple CarPlay and Android Auto.
Kia Sorento P2,418,000 – 2,618,000
The Kia Sorento is a mid-size crossover that gets into the more premium side of things. It elevates the Tiger Nose grille with a three-dimensional diamond pattern, while the rest of the vehicle benefits from sophisticated styling. The Sorento can be a viable option for larger families that want a feature-packed and spacious vehicle that looks good and performs well.
The Sorento seats seven passengers, and it does this well thanks to a 2.2L 4-cylinder diesel engine that delivers 197 hp and 441 Nm of torque. The Smartstream motor connects to an 8-speed automatic transmission. If you're looking at the Sorento, you may want to hold off for a while, as Kia Philippines will launch the new model soon.
Kia Grand Carnival P1,995,000 – 2,395,000
Kia doesn't just produce capable sedans, hatchbacks, and crossovers— it also makes one of the best minivans in the local scene. The Grand Carnival features a refined design that won't look out of place in a European setting.
The Grand Carnival packs a 2.2-liter diesel motor that delivers 197 hp and 441 Nm of torque. The minivan is available in either a 7-seater or 11-seater layout, so families of any size can enjoy the ride. The range-topping variant even comes with leather seats to complete the premium experience. Families who want to ride in style and comfort won't have much to complain about with the Kia Grand Carnival.
Kia Stinger P3,235,000
The Kia Stinger is a beautiful sports sedan. That much is clear, but there's so much more to the Stinger than that. The Stinger screams power, and it backs things up with a 3.3-liter V6, twin-turbocharged gasoline engine. The motor achieves 365 hp and 510 Nm of torque, helping the Stinger get from 0 to 100 km/h in 4.9 seconds flat. It's clear that this model is the ultimate in terms of driving fun from the Kia brand, but it's also surprisingly practical thanks to its lift-back trunk, and its four doors. You don't need to axe two entry-points in the car to get a thrilling ride. Heck, bring the kids along for the ride!
The Stinger also has a top speed of 270 km/h, enough to satisfy anyone's need for speed. Transmission duties are taken care of by an 8-speed automatic with shift-by-wire control. There's also a limited-slip differential that ensures superior cornering ability.
Kia also packed the Stinger with an 8-inch touchscreen display and a Harman/Kardon sound system. Music is crystal clear thanks to nine speakers and four tweeters. Apple CarPlay and Android Auto capabilities are also present. Other notable features include a 360-degree camera system, a wireless phone charger, and a 7-inch multifunction instrument cluster display. The Kia Stinger is perfect as a track car or for weekend trips away from the city.
Kia K2500 P940,000 – 1,130,000
Also known as the Kia Karga, the K2500 is the sole light commercial vehicle (LCV) on this list. The K2500 is a reliable cargo hauler that can help businesses with day-to-day operations. Kia equipped this LCV with a 2.5L CRDi turbocharged diesel engine with a 6-speed manual transmission. The motor delivers 128 hp and 255 Nm of torque. It's a no-nonsense vehicle that does one thing and does it well. It's perfect for small to medium-size businesses that need a reliable partner vehicle.
Latest Features
Priced right, engineered to be driven, and polished premium, the Mazda3 makes for a great daily driver for enthusiasts.

Cars come with the latest and greatest tech now with adaptive, automatic, and advanced systems, but is it worth it?

We created a quick list of cars you can buy today that will give you the most amount of horsepower for the lowest price.
View More Articles