Changan is one of the latest brands to enter the local automotive market. While it's built a steady reputation in its home country of China, few Filipinos know of the brand. That's understandable, as Changan only arrived on our shores in 2020.
Despite its status as a newer brand, Changan has already brought several attractive models to the Philippines. These include the Alsvin, an affordable subcompact sedan packed with modern features. There are also crossovers like the CS35 Plus and CS75 Plus. Of course, there's the CS95, the brand's flagship premium crossover.
While Changan's vehicles are arguably well-designed and feature-packed, there's still the question of quality and reliability. So, we aim to answer, does the brand produce high-quality cars?
What is Changan's background?
Changan is often considered one of China's "big four" automotive manufacturers. Together with Dongfeng, FAW Group, and SAIC Motor, Changan has long been a recognizable brand in its home country.
To get a clear picture of the brand, we have to look at its history. Changan, in its earliest days, started as a military supply factory founded by Li Hongzhang. It was founded in 1862, decades before the age of automobiles.
Fast forward to the 21st century, and Changan transformed into a completely different company. The firm acquired two small local automakers in 2009, and in 2013, it restructured and became part of the BAIC group. From then on, it became a powerhouse, selling over 2 million units annually.
Changan's partnerships
As a testament to its quality, renowned auto manufacturers Ford and Mazda chose to partner with Changan for their local operations. Since 2012, Changan Ford and Changan Mazda have been producing passenger cars for the Chinese market.
Changan and Ford's partnership has been a fruitful one. The pairing has produced some of the Blue Oval's most popular models, including the Explorer, Escape, and EcoSport. If the oldest American car brand trusts Changan to make its vehicles, then it stands to reason that the Chinese company is up to par with global quality standards.
Mazda also trusts Changan to manufacture its vehicles. The joint venture has produced models like the Mazda3, CX-5, and CX-8. It should be noted that Korean-made cars suffered a poor reputation when they first hit the market, but now these models can go toe-to-toe with the best marques in the world. It's not unrealistic to believe that Chinese-made cars can achieve the same, and it's not wrong to believe that they already have.
What's next for Changan?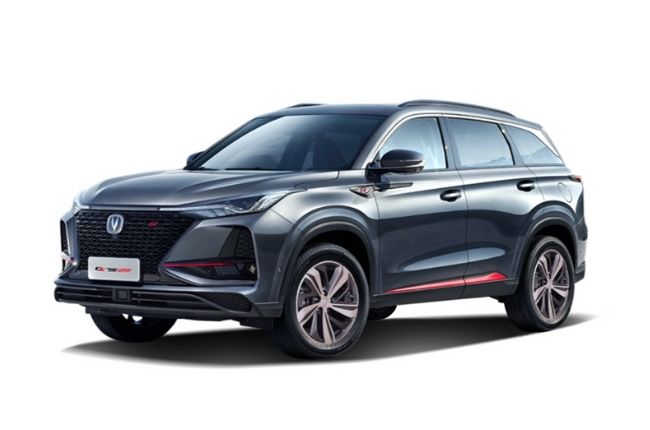 Changan is new to the Philippines, but it's not new in the car-making business. It has produced millions and millions of vehicles for China and its neighboring countries. We can't ignore that the company has strong partnerships with two of the most valuable automotive companies today.
Ford and Mazda's design and engineering expertise have helped Changan become a titan in the Chinese market. The stigma against these vehicles may not go away immediately. Still, Changan and other Chinese companies will keep pushing the envelope to prove that their cars can stand with American, European, Korean, and Japanese models.
Latest Features
Here are the ins and outs of the LTO's car modification law. We simplify and explain what can and can't be done.

Volkswagen Philippines took us on a quick media drive to Tagaytay to experience the T-Cross as both a lifestyle vehicle and a road trip vehicle.

The following vehicles will surely get you through floods without a sweat.
View More Articles