Getting car insurance is an extra layer of protection that is needed for all kinds of vehicles. Even the higher-end models can benefit from this especially if you want the best protection for your asset. Now, when we talk about mainstream models, we refer to the likes of the Toyota Alphard, Ford Explorer, and even other vehicles like the Ford Mustang. These vehicles cost a pretty penny to buy and that's why it's always a good idea for you to purchase an extra layer of protection for them with a comprehensive insurance policy.
Getting the right quote for your high-end vehicle can be tricky and can be quite a hassle especially if you don't know where to go. This is why we are making it easier for you to browse through insurance rates through our AutoDeal Car Insurance Calculator.
The AutoDeal Car Insurance Calculator
To help see the goal of being an end-to-end service provider of everything automotive in the Philippines, the AutoDeal Insurance Calculator takes our website's philosophy of being able to compare almost every car in the country in the palm of your hand. With the calculator, not only can you get instant estimates for your insurance policy, but you can also go with the provider you like with a few taps.
Using our online Insurance Calculator, here's a quick rundown of the rates you can expect if you wish to insure your mainstream high-end vehicle.
Toyota Alphard
We start with the Toyota Alphard. It's the brand's high-end people mover that is designed with the comfort of its passengers at its forefront. It's the typical choice for those who want a high-end family vehicle that can also double as a VIP transport minivan. As it is a premium vehicle, you can expect to pay around P83,600 a year for the minivan depending on your insurance provider. From there, your policy may go up if you want to avail yourself of more coverage.
Ford Explorer
Next up we the Ford Explorer. It's a great family vehicle that has room for seven and supports the brand's latest technology. It's a popular choice for those looking for a spacious midsize crossover for their budding family. For this vehicle in its 2.3-liter Ecoboost trim, you can expect to pay around P49,800 to P60,800 per year depending on the insurance provider.
Ford Mustang
If you wanted to buy a muscle car chances are you have considered getting the Ford Mustang. It's big on power, big on displacement, and features Ford's latest performance technology. Now if you want to get comprehensive coverage for it around P68,000 to P85,200 depending on the model. Do note that at the time of writing this, no insurance quotations were available for the GT500 model.
Nissan Patrol
If you want to roll around in style and comfort in a vehicle that can go anywhere then you may have considered getting an SUV as your daily driver. A vehicle that fits that description well is the Nissan Patrol which excels in comfort and comes with big naturally aspirated power under the hood. To insure such a large vehicle, you can expect to pay around P94,200 a year or more depending on your insurance policy and if you want extra coverage. It's well worth it especially if you want to check out how capable the Patrol is off-road.
Toyota Land Cruiser 300
Another SUV that is also comfortable and a great off-roader is the Toyota Land Cruiser. It's a popular choice for a reason thanks to the luxuries it offers along with its dependability. For this Toyota SUV, you can expect to pay around P104,000 a year or more for comprehensive insurance. It's a small price to pay if you want an extra layer of protection for your Japanese SUV.
Lexus LM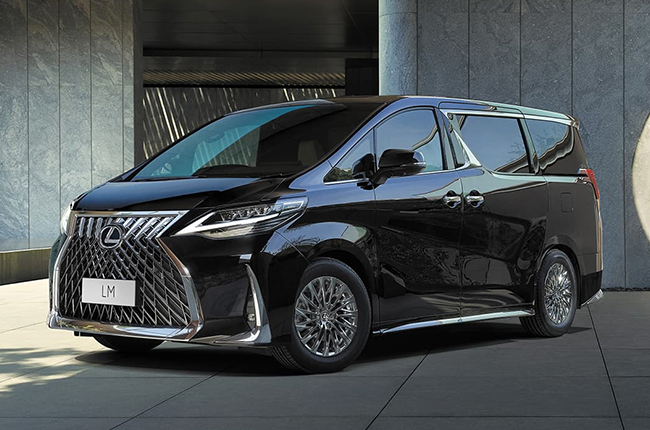 Just like the Alphard, it is based on, the Lexus LM exudes comfort and luxury. It's a step above its Toyota counterpart as it offers you more levels of comfort and more features as well. For this luxurious Minivan/MPV, you can expect to pay around P110,300 a year for its seven-seater model and more for its four-seater variant.
Chevrolet Tahoe
Another popular choice for those looking for a high-end SUV is the Chevrolet Tahoe. It's big on space and comes with American V8 power under the hood. It also comes with the latest that Chevrolet has to offer in terms of technology and can even seat up to seven passengers. For a vehicle of its size, you can expect to pay a pretty penny to insure it, so expect to pay around P101,600 per year for the SUV.
Latest Features
Here are the yearly insurance costs for Peugeot cars in the Philippines, courtesy of our insurance calculator.

Acquaint yourself with the possible reasons why auto insurance claims may be denied in case your own claim gets denied.

Owning a GAC is easy. Any of the brand's models in the Philippines will be great to drive, and getting one is also easy.
View More Articles