Mazda vehicles are among the most beautiful out on the road, so getting them washed and waxed is part and parcel of owning one. Getting an insurance policy on top of everything is another recommended thing to do if you value your vehicle, and we wholly recommend getting a comprehensive policy as well.
Getting the right quote on your car can be tricky and quite a hassle if you don't have the right resources. That's why we're making it easier for you to browse through insurance rates through our AutoDeal Car Insurance Calculator.
Editor's Note: For the sake of simplicity, the models and variants to be quoted will be based on the newest top-of-the-line trims offered by the brand in the Philippines. Lower trims and older models may come out more affordable to insure when getting a quote using the AutoDeal Insurance Calculator.
About the AutoDeal Car Insurance Calculator
To help see the goal of being an end-to-end service provider of everything automotive in the Philippines, the AutoDeal Insurance Calculator takes our website's philosophy of being able to compare almost every car in the country in the palm of your hand. With the calculator, not only can you get instant estimates for your insurance policy, but you can also go with the provider you like with a few taps.
Using our online Insurance Calculator, here's a quick rundown of the rates you can expect if you wish to insure a Mazda vehicle in the Philippines.
Mazda2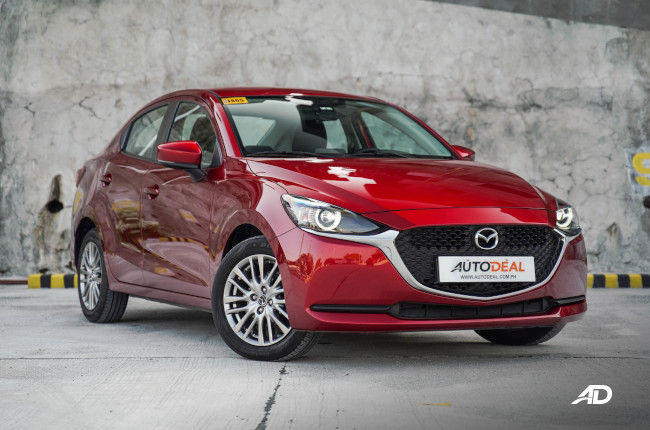 The smallest and most affordable model in the Mazda lineup is one of the more playful models in its segment, and it's the cheapest brand-new Mazda vehicle to insure. For the top-of-the-line variant finished in either Machine Gray or Soul Red, expect to pay between about P27,000 to P29,000 per year depending on what insurance provider you will choose for the Mazda2. From there, your policy may go up if you want to avail of more coverage.
Mazda3 Sedan and Sportback
The Mazda3 has gone through a lot of changes since it was first introduced in the Philippines, however, the model lineup has now grown, and so too has its insurance rate ceiling. With a new hybrid model, the sedan and Sportback duo's policy price for its top-spec trims in its top-spec colors amounts to a little over P40,000 per year, and lower if you get the gasoline-only trims.
Mazda6 Sedan and Wagon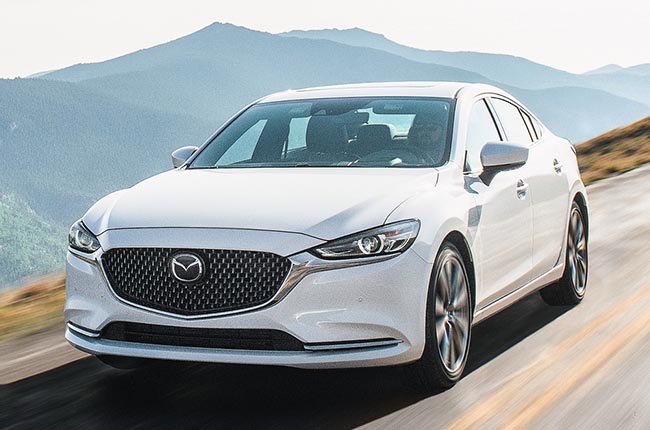 Mazda BT-50
Mazda CX-30
Mazda CX-5
For the longest time, Mazda's CX-5 has been the go-to choice for many buyers looking for a premium driving and ownership experience. The CX-5 now features a turbocharged gasoline motor and even more driving excitement, and to insure this beauty, expect to pay up to about P41,000 per year, but if you have lower trim levels, expect to pay less.
Mazda CX-8
Perhaps one of the most underrated models in the Mazda lineup/car-insurance/search/2022/mazda/cx-8/exclusive-2500cc-gas-a-t-awd-crossover-6-seater-m-grey-s-red today, the CX-8 offers great value for money, refinement, and practicality. Even with its rather high price tag, you see where all your money goes, and therefore it's something worth insuring. If you're considering getting a policy for this model, it will cost you around P39,000 per year to P47,000 per year depending on what insurance provider you go with.
Mazda CX-9
The biggest and most powerful Mazda vehicle you can buy today, the CX-9 offers you driving excitement and practicality in an elegant package. Powered by the brand's 2.5-liter turbocharged gasoline engine, the model promises an exciting driving experience with the right amenities to match. To insure this model, it will cost you about P50,000 per year to P61,000 per year.
Mazda MX-5
The soft-top variant of the MX-5 is the classical choice, and tons of aficionados love this sports roadster for its nimble handling and its playful driving characteristics. It's a roadster that will stand the test of time, and you can insure it for a rate of about P49,000 per year to P61,000 per year with prices going up depending on which insurance provider you go with or with how much coverage you want. Of course, if you go for a lower trim, the rates will go lower.
Mazda MX-5 RF
Just like its soft-top variant, the MX-5 RF presents itself as an extremely fun, nimble, and lightweight sports convertible that will give you tons of fun on your weekend or even weekday drive with the security of a retractable hardtop. Insuring this model will cost you more than the soft top, so be prepared to shell out about P59,000 to P64,000 per year to keep it covered.
Latest Features
Hyundai Stargazer is the brand's entry into the MPV segment, but does it have what it takes to stake a claim in the highly competitive market?

Want to insure your Lexus vehicle? Here are estimates for the yearly rates that you can expect.

The vehicles on this list are true SUVs in every sense of the word, and are at the top of their respective categories.
View More Articles