Having your vehicle towed can be one of the most stressful and expensive experiences a vehicle owner can have in the event of a breakdown. However, it is important to note that towing can also be done for other purposes such as for transportation to another location or for a vehicle to be brought to a car show or event where it can't get to it under its power.
With that in mind, we have created a quick guide to help you understand how the towing system works in the Philippines as well as what to expect in terms of corresponding costs.
What circumstances can you be towed?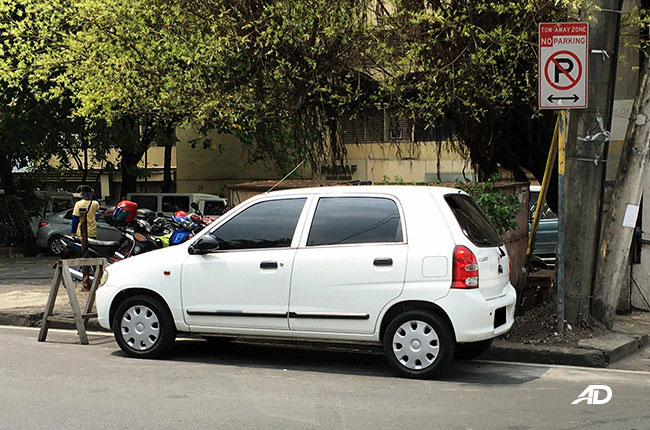 Where there can be multiple causes why your vehicle needs to be towed, one of the more popular reasons why your vehicle could get towed is because you have committed a violation or parked it illegally. It is important to note that the Metro Manila Development Authority (MMDA) will not tow your vehicle without a valid reason. There are certain laws and ordinances that you might have unintentionally broken. An example of this is a stalled vehicle, which means your vehicle cannot move on its own and will need to be taken off the road.
Another example of your vehicle being needed to be towed is when it is involved in an accident and cannot move on its own. This, however, falls into a different category and will not necessarily have to pay for being towed.
MMDA Tow truck fleet
Moving back to the MMDA and its tow truck fleet, it is important to remember the government agency has two kinds of tow trucks in its fleet. The first is the road emergency group of trucks, these trucks will tow your car only in the case of a crash. These tow trucks will tow you free of charge.
The second is a group of accredited private tow truck companies. These are the trucks that are sent to take away illegally parked vehicles and stalled vehicles. Knowing these two kinds of tow truck groups will help you understand why your vehicle is being towed and how to budget accordingly. Another thing to remember is that the MMDA and its accredited list of towing companies also have multiple kinds of tow trucks at their disposal. These can range from your standard type to more specialized versions such as those with a flatbed or other accessories that can help safely transport your stalled vehicle.
For those who need to have their vehicles transported via private towing companies, you will have to hire them directly to bring your vehicle from one place to another. This is beneficial for those who need a specialized kind of transport for their vehicles. Private towing companies may charge similarly to MMDA's rates but their fees per kilometer over a certain threshold may differ.
Standard rates for a vehicle being towed
The MMDA has a set rate for towing vehicles, which is further divided into three categories: Light, Medium, and Heavy. Knowing this can help give you a rough estimate of how much it will cost to tow your vehicle to an MMDA compound or for a private towing company to tow your vehicle to a shop.
Light Vehicles
For light vehicles that weigh less than 4,500 kg, the fee is P1,500 for the first four kilometers plus an additional P200 for each succeeding kilometer up to the impounding area. These "light vehicles" are usually passenger cars like sedans, and hatchbacks.
Medium vehicles
Medium vehicles weighing 4,501 kg and 7,500 kg will have a starting fee of P2,500 for the first four kilometers plus an additional P200 for every succeeding kilometer up to the impounding area. These vehicles are usually SUVs and pickups.
Heavy vehicles
Heavy vehicles weighing 7,501 kg and above have a starting fee of P4,500 for the first four kilometers and an additional P200 for every succeeding kilometer. P200 shall be charged per kilometer the only difference is in the weight of the vehicle.
Who is responsible for towing damages?
For the MMDA, the towing crew should issue a Technical Inspection Report that indicates the name of the owner, the vehicle's plate number, type, and color. This will also include the accessories (if there are any) on the vehicle plus a short description of the vehicle's condition.
The towing company shall be held responsible for damages or losses incurred while the vehicle is being towed. Make sure that you take pictures or videos of how the vehicle is being hooked up to the tow truck in case damage occurs during the process.
As for private towing companies, they have their standard operating procedures but it should be similar to what the MMDA does. They will issue you a report which will note the existing condition of the car before them towing it.
Towing for transport
Let's say you need to transport your car because it isn't road legal or you need to transport it to a motor show. Here is where private towing companies come into play. Pricing will range from anywhere starting from P2,500 upwards starting with a set distance and depending on the vehicle. Prices will also vary on the truck needed to tow your vehicle to your destination as certain vehicles need specialized trucks. Kilometers traveled after that initial flat rate may also be different from what the MMDA charges.
Some organizations offer towing as a service like the Automobile Association Philippines (AAP). Once you join them, you will get free perks like a free tow over a certain distance and emergency roadside assistance. This will be handy in the case of a breakdown and you don't want the MMDA towing you.
Latest Features
Battery banks that can jump-start your car. Here are the top five best we've seen available online.

We list down the most fuel-efficient sedans for city drives in the Philippines, ranging from small to mid-size models.

When it comes to all-electric crossovers, BYD knows their stuff. They know what it takes to make electric great.
View More Articles