In our previous article, we gave you basic tips on how to write a good ad for your car. Now that you have placed your ad on the site, it is normal to get an overwhelming number of phone calls per day. This is a sign that you're on the next step – dealing with the buyers.
Talking to buyers is like playing the slot machine, you'll never know what's going to happen at the end of the spin – and in some occasions, your first spin is not the most pleasant one. Same goes with your customers, there will be potential buyers and there are those who are only testing the waters. Either way, you must know how to properly interact with them.
Expect irritating buyers
They exist. Whatever item is for sale, these people account to a fraction of your total buyers. It's okay to be meticulous in buying a second-hand item, especially a car, but some people are just a little too pushy at times. Lines like "can you send me pictures of everything that's under the hood" or "send me 20 shots of the car in every angle, including a close-up and wide shot" are amongst the irritating things you'll possibly get.
In cases like the above-mentioned, your decision-making skill is put to test. If you really want to make the sale, options like inviting them to have a viewing or test drive are the next best thing you could do, aside from agreeing to do what they asked you.
Another thing you need to take note is to assume that each buyer is connected to a future buyer. By having this mindset, you could avoid getting bad testimonials from previous customer, who could be related to a future buyer. Bad testimonials could potentially bring the inquiries for your car down.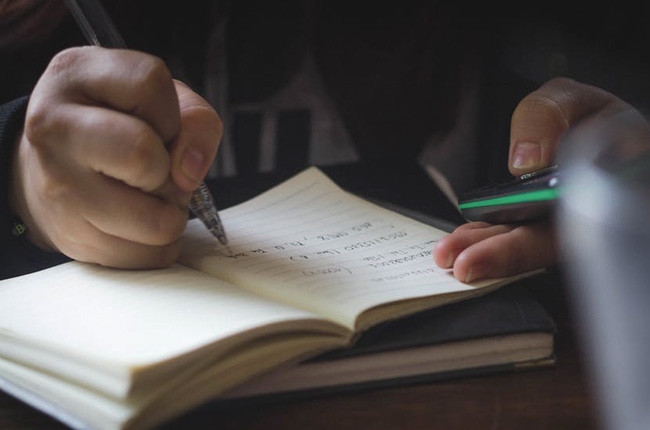 Ask for complete information
Your first conversation with your buyer determines whether he/she is going to push through on buying your car, or go for another one. Regardless of this, it's very important that you get their complete information and identification by the end of the talk. This way, you can check the credibility of your buyers after talking to them.
Another point to take note, getting your customer's information will help you organize your list of potential buyers once they start to pile up. You don't want to lose the person that could make you the best offer at this point, as no one is a sure buyer yet.
Always get back to your buyers promptly
Unreturned or late email message responses lead to losing potential buyers. You must understand that as a seller, customers tend to inquire to multiple items they see online, hoping to hook the best fish in the sea.
When a buyer shoots you a message, chances are they'll be shooting another seller minutes after. They need a car, and sending you an email or a text message could often mean that your car is one of the best one they've found.
In addition, regularly checking your email or mobile phone would save you the hassle of organizing schedules for vehicle viewing or test drive for whoever comes first. The bottom line here is you are not the only one selling a used car, so reach back to your customer as soon as possible.
Learn the art of negotiating
Let's say you successfully extended the conversation to the point where your buyer badly wants your car. However, only a few selected individuals will shake hands after a first offer, and it doesn't happen much in the real world. This is where you'll find yourself in discussion with your buyer, which could be a lengthy process.
Understand that your buyers will do everything to get the deal in the most convenient way for them. Most of the time, what's convenient to them is not convenient for you, but you can solve this through negotiation. In negotiating, you can't just think about the things you're getting in return. Rather, you want to establish a common ground, where both of you could agree.
A proper negotiation requires you to take a step back from your ideal offer. First, set the lowest allowable price in the back of your mind. This would let you establish a margin once your buyer tries to take advantage on you with ridiculous requests. If things aren't going pretty well, that's the time where you could tell your buyer that your car is not for him/her.
In addition, you should listen to your buyer's offer with an open mind. Doing this would let you evaluate his/her terms, so you could come up with an offer that would settle the deal. This could keep on until you reach a fair agreement.
Adapt to your buyer's schedule
So, you successfully got to the point where your buyer is interested enough that they want to view your car already. Good for you. However, this does not mean that you have already sold your car and you can now lay on your back. In certain occasion, your buyer will be available in days that are not ideal for you.
If your buyer's schedule doesn't match yours, you can try requesting for a re-schedule. But you must know when to stop bargaining as your buyer's interest could possibly drop to the point that they'll be looking for another car. If your buyer is showing that the first suggested date is the only time for him/her to meet you, then make yourself available if it's possible.
Keep in mind that selling your car is not a one-day process. It would require you additional analyzation skills in terms of weighing down offers and patience on talking to multiple people. Buyers will push you to your limits and may take much of your energy away, but keeping these points in mind may help you close your ideal deal.
Latest Features
The new Triton has shed its old name and donned a new face. It's no longer the Strada that we used to know.

Battery banks that can jump-start your car. Here are the top five best we've seen available online.

We list down the most fuel-efficient sedans for city drives in the Philippines, ranging from small to mid-size models.
View More Articles