When buying a used car, you want to make sure that you're dealing with a legitimate seller to get the most of what you're paying for. However, that's not the case in the real world as there are many phony peddlers out there who wants to take advantage of your hard-earned money.
Fortunately, there are ways to detect fraudulent dealers. You just need to take your time in critically checking the vehicle and all the things that come with it. Rule of the thumb: don't rush things and watch out for these red flags when dealing with a used car seller.
When papers are missing
As discussed in our previous article, there are documents that you need to check when buying a second hand car. The basic ones are the original receipt of registration (OR) and copy of Certificate of Vehicle Registration (CR). If the plate number has already been issued, it should also be attached to the vehicle. If none of these can be presented by the seller, then you can walk away and proceed to your next probable candidate – no matter what his explanation is.
When it's too good to be true
Unless it's a rare one that you're looking for, the car that you've been wanting to own won't likely be sold by just a single seller. There will be similar offers out there. So, if the pitch of the dealer is too good to be true, you need to start doubting. The price of the car may be too low compared to its marginal value in the market, or the description of the vehicle can be too flashy – either way, there must be something in that car that you need to know.
When questions aren't directly answered
It's good to ask questions like "was this car involved in any accidents?" or "is there anything that needs to be repaired under the hood?" This way, you could get more information about the car that you want to buy. However, if these questions aren't answered directly, chances are that the seller doesn't know much about the vehicle or there is something that he doesn't want to tell you. In this case, you need to impose for more clarification to uncover whatever it is in the hiding. Better yet, you can just walk away and look for someone who's easier to deal with.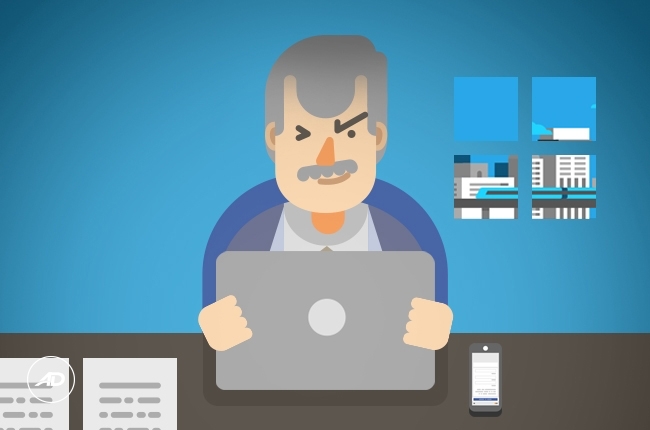 When it's a curbsider
Curbsiders are those who buy and sell without putting the car under their name. They are unlicensed dealers that poses as sellers for a friend or a family. The problem with curbsiders is that they aren't duly taxed or registered so in case of a fraudulent incident, they could just disappear without a trace. They can also opt to not disclose the real condition of the car or hijack the odometer to hide the car's true mileage.
With that in mind, if you're dealing with a direct seller and the papers are not named after him, then you're dealing with a curbsider. It will be better to drop the deal no matter how good it sounds.
When the seller doesn't have proper identification
In most cases, the person that you're talking to is a complete stranger and for some, it's easy to grant trust especially if that person is good with words. However, this is the main weapon of scammers. They can make you believe by using empathy and deceptions through words.
To avoid this, ask for any identification from the seller just to make sure that he's a licensed dealer and a person you could trust. If this isn't possible, then you would need to reconsider the deal as you won't want to transact with a person you don't have a confidence with.
Thus, when buying from an individual and not from a dealership, it will be better if he's referred by a friend or someone that you know.
What to do?
Even if the seller and his offer seems legitimate, you need to make sure that his words matches what's inside the vehicle. Check the vehicle thoroughly, especially the hidden areas as these could be where the problem lie. Have the car checked by your trusted mechanic for possible defects that you might miss.
Moreover, you can also use TextLTO, a service offered by the Land Transportation Office for you to be able to check any details about a vehicle using its plate number. Just text LTO VEHICLE <plate number> and then send it to 2600. You should receive a text message that contains the vehicle's make, model, year, color, last date of registration, and any records of apprehension and alarm. This is a good way to check if the car you're eyeing isn't someone's missing property.
Buying from a stranger is a dreadful task, but if you can find a trusted used cars marketplace, then that's better. For trustworthy and licensed dealers of used cars, you can browse through AutoDeal's Used Cars section. We only partner with legitimate dealerships and sellers so you're far from frauds and scammers.
Latest Features
Priced right, engineered to be driven, and polished premium, the Mazda3 makes for a great daily driver for enthusiasts.

Cars come with the latest and greatest tech now with adaptive, automatic, and advanced systems, but is it worth it?

We created a quick list of cars you can buy today that will give you the most amount of horsepower for the lowest price.
View More Articles