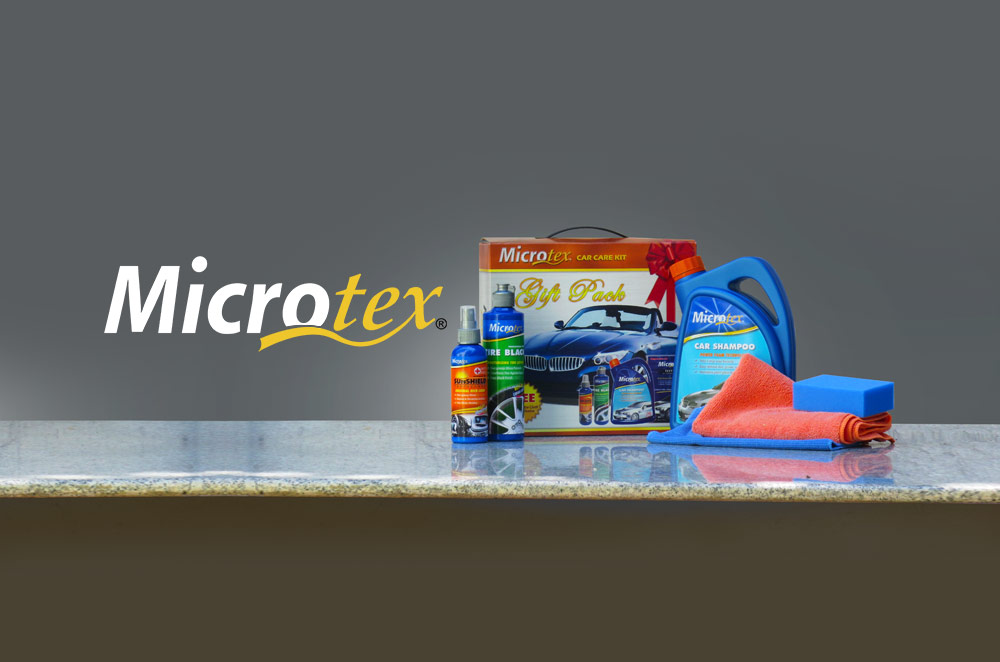 At AutoDeal, we understand that you value your investment, in this case your car. That's why for every successful purchase of a brand new vehicle made through AutoDeal, we and our friends from Microtex are rewarding you with a Car Care Kit worth P500.
When you buy a car through AutoDeal, either by availing of a Downpayment Promo, Deal, or just by shopping through the Car Guide, our team will contact you to confirm of the transaction. (You or your sales agent may also notify us of the sale.) Then, we'll ship the Microtex Car Care Kit right to your doorstep.
It's that simple.
AutoDeal and Microtex will be giving away the Microtex® Car Care Kits for a limited time only, until supplies last.
The expert in car care solutions, Microtex helps you to maintain, protect, and even improve your car inside and out. Each Microtex Car Care gift pack contains: (a) Microtex® Car Shampoo (1 L); (b) Microtex® Tire Black (250 mL), (c) Microtex® Sun Shield Protectant (125 mL), (d) Microtex® Terry Cloth; (e) Microtex® Ultra Cloth; and (f) a Microtex® Tire Black Applicator.
The Microtex® Car Shampoo is your best bet to restore and maintain your car's sheen every time you wash. It has power foam technology which not only guarantees better cleaning results, but also leaves a streak-free and spotless finish.
As for that jet-black tire shine and protection, apply the Microtex® Tire Black with the Tire Black Applicator included in the kit. It's the most advanced tire care solution in the market today. With its active conditioning formula, you'll have the confidence of a long-lasting, easy to clean set of tires that are protected against grime, tough dirt, aging, and cracking.
You car's interior also needs proper care and protection. For this, use the Microtex® Sun Shield Protectant. It's guaranteed to make your car's interior look sleek and clean. It also protects it from aging, cracking, discoloration, and the sun's extreme heat and harmful UV rays. It leaves no sticky or greasy residue and is gentle on surfaces like leather, plastic, rubber or vinyl.
Every Microtex® Car Care Kit also includes a Microtex Terry Cloth. This is an all-purpose medium pile fiber cloth for cleaning and polishing. It attracts dirt and leaves surfaces with a scratch-free and lint-free finish.
Lastly, the Microtex® Ultra Cloth is best used for your car's glass surfaces, LCD, or instrumentations.
With that, we thank you for shopping through us here at AutoDeal.
Latest Features
Almost all cars have a standard AC to battle the hot and humid climate in the country.

You might have been improperly adjusting your car mirrors for a time now.

This should save you from the natural disasters of mother earth.
View More Articles