Be it career, love, or cars – dads always have their say or advice in our choices. We can't blame them, that's how most fathers show how much they love and care for us.
And since we're celebrating them, our editorial team answers the ultimate question on what vehicle would they buy that will surely impress their dads. Here's what we had to say.
Yabee – Writer
My dad is big fan of Nissan partly because he owns an old school Terrano SUV. With this, I think my old man would've loved it if I owned what many consider the Terrano's "spiritual successor" - the recently launched Terra mid-size SUV.
In addition, I'm sure my dad would also be impressed if I owned a car that's value-packed within a reasonable price point. The Terra's Nissan Intelligent Mobility suite and its other features such as one-touch foldable rear seats, automatic climate control, and seven-inch touchscreen infotainment system perfectly fit that requirement, at least for us.
Allysa – Writer
If I would buy my own car, my Dad would tell me to make safety my number one priority, not speed. Especially because I have a knack for eyeing for cute guys while driving (he knows me all too well). With that, I think he would suggest that I get the Chevrolet Trax. It's a five-seater subcompact crossover packed with safety features like its six airbags, Cornering Brake Control, Roll Over Mitigation, Engine Drag Control, and Stabilitrack Traction Control.
Aside from that, its size is just right for me, and it can also accommodate my whole fam comfortably. The ride will be a lot more fun with its 7-inch diagonal touchscreen infotainment system with 6 speakers. To top it off, the Trax does come at a reasonable price tag.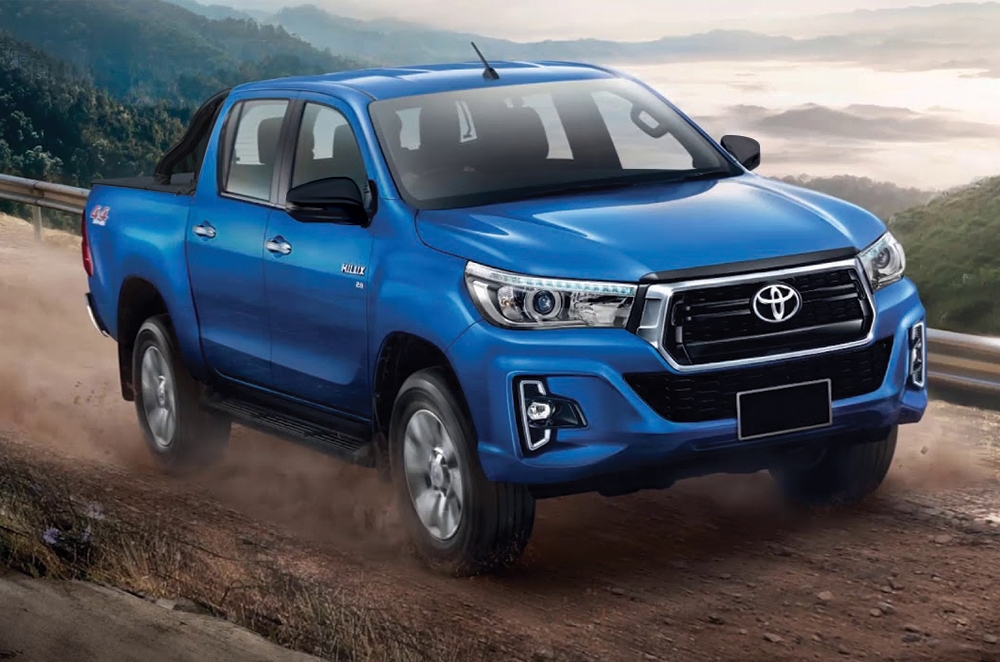 Dan – Writer
My dad has a business where he hoard parts of cellphones and PCs. On top of that, we own agricultural and poultry farms in Pampanga, and I guess he needs a hand on that. I could go on a car that he thinks best for me but I think I'd rather go for something that benefits both me and him. A pickup truck could carry milled rice, livestocks, and business-related cargo, which makes it the most ideal vehicle for us.
Now, thinking that he favors Toyota, I'm sure the Hilux would be his personal pick across their entire lineup. Well, it's a win-win, especially if he'd point a finger on the Conquest as it has kick-ass design for a modern-day workhorse. Besides, it's price is pretty competitive, too. After all, he owns a business so I think practicality and price are the main reasons why I think he'd approve the Hilux for me.
Jacob – Editor
If impressing my dad would be the primary consideration when buying a car, I would go for the 11-seater SsangYong Rodius. My dad is the typical type who would go for a people-hauler that has ample wiggle room, comfortable ride, and enough seats for every member of our family. With that, I'm quite positive that he'll be impressed with the Rodius. For a mini-van that can offer all the mentioned traits at a lower price tag than its competitors, not to mention its notable fuel-efficiency, it sure is a value-packed choice.
Besides, my dad doesn't drive and since I have driven a Rodius before, I can attest that it's a car that's a pleasure to drive, whether on short dine outs at night or on long weekend beach escapades. Excursions, anyone?
Nico - Editor
I was very lucky to grow up exposed to local motorsport, as my father would regularly take me to race weekends at various circuits during my childhood. The smell of burnt rubber and fuel was not alien to me, and the sound of revving engines were par for the course. While many families may opt for practical and hassle free brands, my father always wanted to be different. Any automobile that resided in our garage was unique in some way. We had a Honda EG sedan, a Civic SIR after that, then a Mazda Familia in Mazdaspeed trim, followed by a first generation Honda CRV done in European market touches. Currently, we have a Honda Jazz and a Peugeot 308 SW GT line.
If I was to choose a vehicle my dad would approve of, it would be a hard toss up between the latest generation Mazda MX-5 or an older Subaru Impreza STI, most notably, the Hawkeye versions. Both offer good performance and driving pleasure, while some practicality points go to the STI for being a sedan. The best part is, my father and I would be looking at aftermarket catalogs for any of those cars for days, deciding what to put on next.
Sherry – Content Manager
Since buying my first car, which was a Ford Fiesta, then owning a Mitsubishi Galant and now a Ford EcoSport, my father has perhaps accepted my inkling to practical choices. But given his personal preferences, I think I'd wow him if and when I brought home the latest BMW X2. This handsome and premium subcompact crossover, especially in Galvanic Gold, is pretty new in the market hence adding to its appeal, a definitive character that my father would approve. The X2 carries a powerful engine, a roomy seating capacity, an impressive infotainment system, and an equally good-looking interior. Plus - a big plus - is the trunk that would fit all my junk. And, of course, the car comes from a brand that he trusts. Yes, he's a brand conscious like that.
Latest Features
The Honda Brio has four variants to choose from, and here is our say when it comes to choosing between them.

Car buyers and sellers must work hand in hand in order to move a car from one person to the next, so here is a list of a few things to look out for when viewing a car online.

Midsize SUVs in the Philippines are best sellers because of their high ground clearance, frugal diesel engines, and space for seven or a lot of cargo.