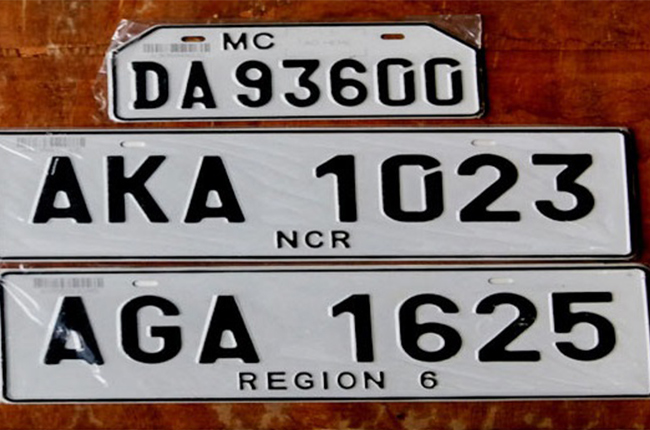 In June 2016, the Supreme Court (SC) issued a temporary restraining order (TRO) against the release of 700,000 license plates seized by the Bureau of Customs (BOC). The said license plates were then donated to the Land Transportation Office (LTO), which was questioned by the Abakada party-list.
Fortunately, this has changed as of January 23, 2018, as the SC is lifting the order, which now allows the release of the said pending plates. Spokesman Theodore Te said that the directive was issued after the en banc session of the magistrates.
The order will be dismissing Abakada party-list Rep. Jonathan dela Cruz and Parañaque 2nd District Rep. Gustavo Tambunting's petition against the BOC and LTO. The SC also considered Reynaldo Jacomille's petition focusing on the legality of the procurement despite the insufficient funding under the 2013 budget.
According to Te, the 2014 General Appropriations Act (GAA) included an appropriation for the P3.8-billion LTO Motor Vehicle License Plate Standardization Program (LTO-MVLPSP), which he claims to be constitutional. The court stated that the P4.8 billion appropriation could be implemented using the funds under the 2014 GAA.
The MVLPSP was budgeted for the release of license plates for 5,236,439 vehicles and 9,968,017 motorcycles from July 2013 to June 2018. The Department of Transportation and Communications (DOTC) awarded this project to the joint-venture of Netherland-based J. Knieriem BV Goes and local firm Power Plates Development Concept in February.
Latest News
Twenty one years after it was discontinued, the MX-6 nameplate could be in the process of coming back.

Ford Philippines capped off November with high sales performance, further strengthening its foothold in automotive industry.

With Toyota Motor Philippines sitting for quite some time now, the Camry is set to arrive among all local dealerships soon.