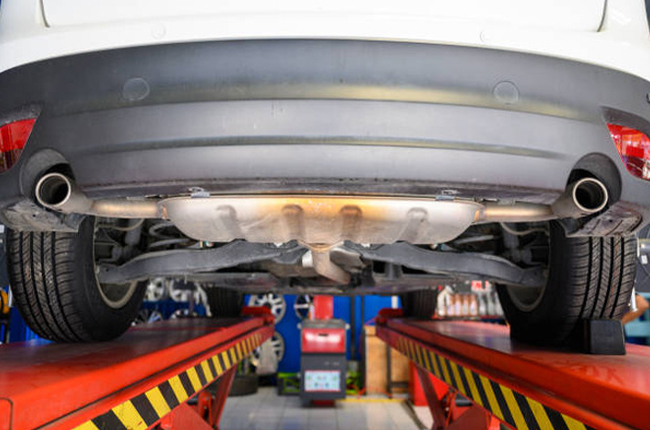 The Automobile Association of the Philippines (AAP) is not too happy with the return of Motor Vehicle Inspection Systems (MVIS) and the Private Motor Vehicle Inspection Centers (PMVICs), though they're not entirely against it. The organization insists that it should be optional during the pandemic, plus, they've also questioned several areas of its services including its transparency.
Their statement comes a few days following the passing of the new LTO memorandum dated July 5, 2021. With due consideration to the ongoing pandemic, APP has reaffirmed that MVIS should be made optional to motorists instead of being a requirement. Aside from that, they've also pointed out how MVIS lacks transparency when screening private companies that are chosen to operate and set up a PMVIC.
An effective PMVIS can help reduce the number of road crashes caused by defects or mechanical problems of a vehicle. With the equipment of government facilities being inadequate and obsolete, APP understands the LTO's move to tap partners in the private sector and establish PMVICs to assess and certify the roadworthiness of vehicles.
Though they're not totally against this, the organization should resume operation once the economy recovers and the pandemic passes provided that prices remain fair. They even stated that "this should be preceded by an effective communication plan that drives home the importance of having one's car professionally checked before renewing its LTO registration. The result would be safer mobility for all road users."
It seems that the AAP does see some light with MVIS despite its shortcomings. They believe that this system should go well once the economy recovers and the pandemic has been lifted, granted its rates or prices remain reasonable to the public. Plus, efficient operation must also be achieved in order to convince many motorists that MVIS and PMVICs are a worthy requirement upon renewing your vehicle registration.
Latest News
Images of the Picanto's 2024 facelift were leaked ahead of its launch, revealing a new and aggressive EV9-inspired look.

French automaker Peugeot has just unveiled the new design of its i-Cockpit dashboard, set to debut on the all-new 3008.

Peugeot will return to the 24 Hours of Le Mans with its new the 9X8 hypercar as part of the race's 100th anniversary.
View More Articles