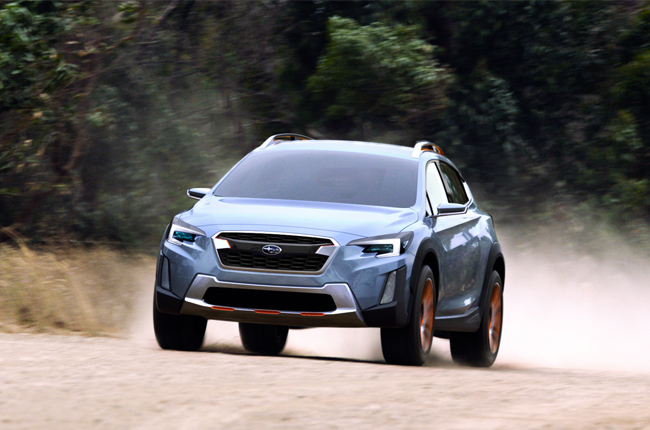 It seems that 2017 will be a busy year for Subaru Philippines. Why so? Well, that's because Motor Image Executive Director Glenn Tan announced that the all-new Subaru XV will arrive in the Philippines by the third quarter of 2017, around August or September.
The announcement was made after the ASEAN debut of the all-new Impreza in Singapore. Details regarding the all-new XV's exterior design and engine options are still scarce as of this writing. However, we do know that it will be underpinned by Subaru's new Global Platform, similar to the 2017 Impreza.
The brand's new Global Platform is designed to enhance the vehicle's overall driving performance and safety. It is said to improve the straight line stability (smoother steering response), Noise/Vibration/Harshness (NVH), and comfort.
In terms of the design, the XV concept previewed at last year's Geneva Motor Show (photo shown above and below) could be a telltale sign to its all-new exterior. If the production version looks anything like the concept, the all-new Subaru XV could be a head turner.
The XV concept has sharp-looking headlights, muscular front bumper, prominent wheel arches, and distinct character lines that emphasize the vehicle's angular look. With this design, the XV could pose a great challenge to its segment competitors such as the Honda HR-V, Nissan Juke, Ford EcoSport, and the Mazda CX-3.
Latest News
Photos of the 2020 Mirage have been released prior to its November 18, 2019 launch

The all-new Nissan Almera is out and about in Thailand with a new engine.

The Korean SUV specialist wants to heat up the crossover segment with two new diesel crossovers.