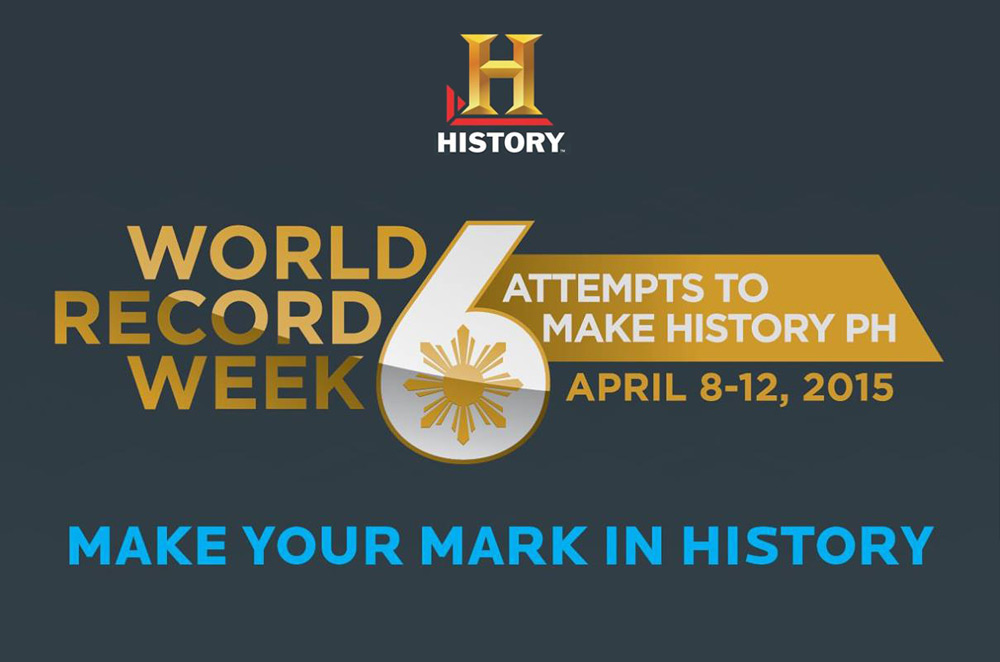 Best known for their shows such as Pawn Stars, Counting Cars, and Kings of Restoration, the History Channel is now taking a shot at the history books as they attempt to break 6 world records for the Philippines.
In the event that's aptly named 'World Record Week', the History Channel and its partner brands will hold a series of record-breaking attempts around Luzon in April 2015. The first of which will take place on April 8 in Kawayn, Isabela. There, they'll attempt to set the Largest Parade of Motorcycles with Sidecars, or better known here as tricycles. With help from Ropali Motorcycles, the History Channel is hoping to break the previous record of 317 motorcycles.
Then, the group moves to the Tagaytay Convention Center on April 11 to set the Largest Simultaneous Motorcycle Burnout. Breaking this record, however, requires a lot of skill to meet the minimum 3 second sustained burnout for all the riders, which should best the old record of 213.
Finally, the festivities will culminate on April 12 in Market Market, Taguig where they'll attempt to break 4 records in one day. The Medical City will start it off with an attempt to set a new record for the Largest Reunion of People Born in the Same Hospital. Luckily, all those who born in different branches of The Medical City are eligible to beat the standing 958 record. Shakey's will then try to cook a 12-inch pizza that can be gobbled up in less than 41 seconds to set the Fastest Time to Eat a 12" Pizza, while OraCare will try to bring more than 2,000 people together to get the Most People Using Mouthwash simultaneously. Finally, the Center for Culinary Arts (CCA) will set the first-ever attempt at the Most Number of Balut Recipes.
But the best part of 'World Record Week' is that AutoDeal.com.ph will be part of history.
"Together with our partners, we are breaking not just one but 6 world records in 1 week. This feat would not be possible without the support of our partners who are just as keen to strengthen the Philippines' presence in the world records map," said A+E Networks Asia's Country Head, Jacque M. Ruby.
If you want to participate in the History Channel's World Record Week, sign up at www.makehistory.ph.
Latest News
The Department of Energy says that public EV charging stations are now authorized to start implementing charging fees.

The Ford Island Conquest of Ford Philippines will feature the Ranger, Territory, and Everest for interested customers.

Volvo says it is ending diesel engine production in 2024 as part of its commitment to being a climate-neutral company.
View More Articles