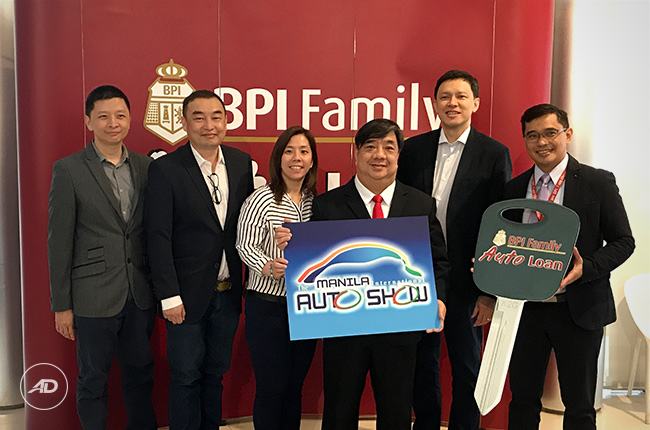 The Manila International Auto Show — happening on April 5-8, 2018 — is one of the biggest car shows in the Philippines, with 130,000 expected visitors. The four-day event will feature the latest brands and exciting new models in the local automotive industry.
With that said, wouldn't it be nice if you can apply directly for a car loan as soon as you lay eyes on your favorite brand's latest offering?
Well, BPI Family Savings Bank (BFSB) will let you do just that. There will be a BFSB booth at MIAS where you can apply for a car loan. Even better, you will be able to learn if you are ready and able to make your dream car a reality using the company's 60-second pre-qualification auto loan tool.
By being at MIAS, we are able to show clients that car ownership can be a hassle-free and rewarding experience. Imagine that once you have made choice, you can drop by our booth and apply for an auto loan in just a minute. It is very convenient, approval is fast, and we have exclusive offers to make car ownership really easy for all MIAS visitors.
Aside from the auto loan application, the first 1,000 Preferred Clients who will visit MIAS will be given complimentary tickets for the show. All they have to do is present their BPI Gold Debit Car, Ayala Rewards Circle Card and BPI EMV Debit Card, or Gold BPI Express Credit Card.
Volkswagen Philippines also partnered with BFSB, and will offer the 2018 Jetta with an all-in low downpayment of P180,000.
Exclusive offers and freebies await those who will apply for a car loan onsite. These include free comprehensive insurance for the first year, free chattel mortgage fees, and free Petron gas card.
Latest News
The Kia Seltos is being offered by Kia Philippines with a pre-launch reservation discount of P50,000 for orders made before the model's November 6, 2019.

Kia Philippines sent some photos of its newest crossover that could possibly come with some turbocharged goodness and prime looks and features.

If you're in the market for a Vios substitute, then this article can help you find the right alternative to the popular Japanese sedan.