When the Bugatti Chiron came out, it was a hypercar that would wow car enthusiasts and leave jaws dropped for those lucky enough to own one. The 8.0L W16 engine capable of 1,500 horsepower was the beating heart of a hypercar that would go 420 km/h, and look amazingly awesome and sound just as good. If anyone thought Bugatti couldn't one up itself, then you haven't been paying attention these past few years. Because the covers are off Bugatti's latest limited production hypercar. Unveiled at the Pebble Beach Concours, this is the Bugatt
The Bugatti Divo is heavily based on the Chiron, but with a handful of upgrades to make it handle better. The engine is the same 1,500-hp monster, but the Divo is lighter and strips away some sound-deadening material and adds a carbon fiber intercooler cover and lighter wheels. Storage compartments in the interior are removed, and a less complicated stereo replaces the stock unit. There's also more venting for airflow and cooling up front, and a new diffuser graces the rear. The huge wing is speed activated and can also assist in braking duties by turning into an air brake. Also, that wing is 23% bigger than the Chiron's, helping to create 1.6 lateral g.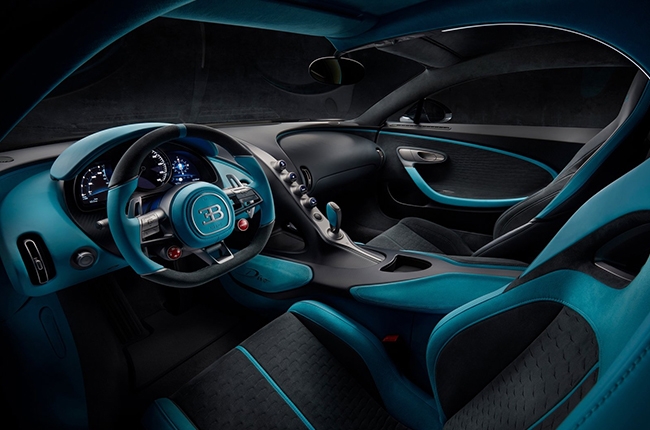 All these changes and aerodynamics put the Divo eight seconds faster than the Chiron around the Nardò test track, thanks to a 1,005 pounds of downforce – 198 pounds more than the Chiron. The Divo does sacrifice top seeed due to more downforce, limiting it to a measly (sarcasm) 380 km/h.
At $5.8 million (P310,00,000), the Bugatti Divo is one of the most expensive vehicles on the market today. It's a whopping $2.78 million (P149,000,000) pricier than the Chiron, and $4.08 million (P218,000,000) more expensive than the Veyron Super Sport. Other than performance, its limited quantity probably has something to do with its outrageous price. Only 40 examples of the Divo will be made, all of them sold and accounted for even before official launch. Those lucky 40 will be enjoying extreme performance and exclusivity, that is, until the next Bugatti hypercar comes along.
Latest News
With an award win in the U.S, it's not hard to see how the Hyundai Venue available locally could be a great hit in the making.

From only 77 km in 2016, the railway system will be extended to 1,209 km by 2025.

With over 1,200 units sold, the sales figures reveal that the entry-level automatic has outsold the middle and top trim-level variants.
View More Articles