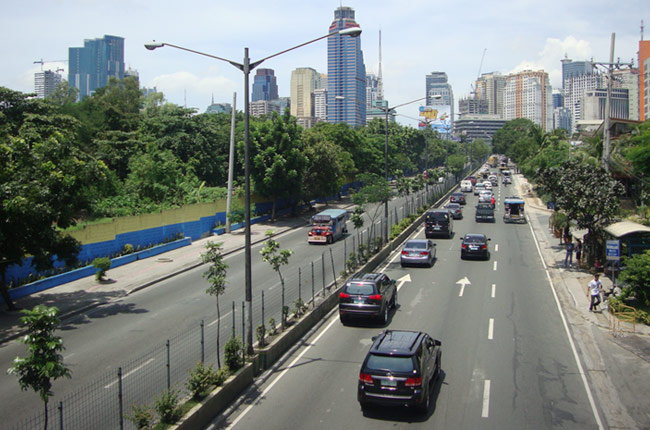 Starting November 2, 2016, the revised Unified Vehicular Volume Reduction Program (UVVRP), also known as the Number Coding scheme, shall be implemented by the Metropolitan Manila Development Authority (MMDA).
This includes its new schedule, from 7:00 a.m. to 8:00 p.m., Mondays to Fridays. In addition, the revised number coding scheme will have no window hour period.
It was also reported that the Metro Manila Council, which includes 17 mayors in Metro Manila and the policy-making body of the MMDA, agreed to the implementation of the revised policy to the following roads: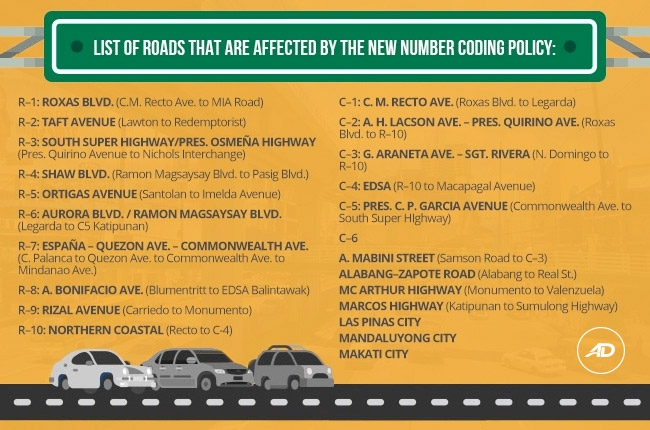 Just to reiterate, under the expanded UVVRP, vehicles with license plates that end in 1 and 2 are not allowed to go out on Mondays; 3, 4 on Tuesdays; 5, 6 on Wednesdays; 7, 8 on Thursdays; and 9, 0 on Fridays.
Latest News
EVAP plans to upgrade and modernize around 10% of the total 200,000 new Eco PUVs.

The 3rd leg of Formula 4 SEA will have a total of 6 races.

We can feel the midsize SUV's presence in this all-new off-road concept.