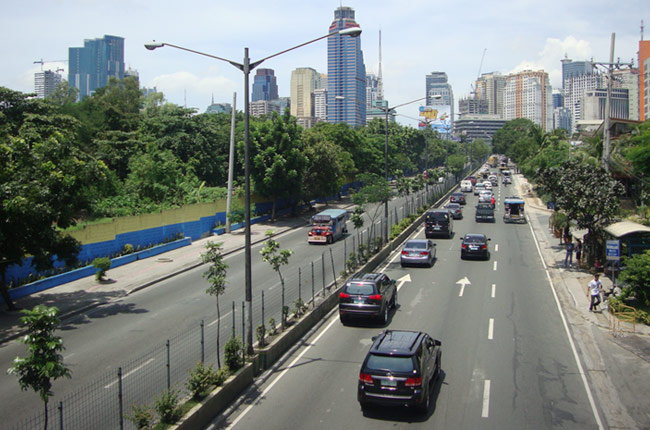 Starting November 2, 2016, the revised Unified Vehicular Volume Reduction Program (UVVRP), also known as the Number Coding scheme, shall be implemented by the Metropolitan Manila Development Authority (MMDA).
This includes its new schedule, from 7:00 a.m. to 8:00 p.m., Mondays to Fridays. In addition, the revised number coding scheme will have no window hour period.
It was also reported that the Metro Manila Council, which includes 17 mayors in Metro Manila and the policy-making body of the MMDA, agreed to the implementation of the revised policy to the following roads: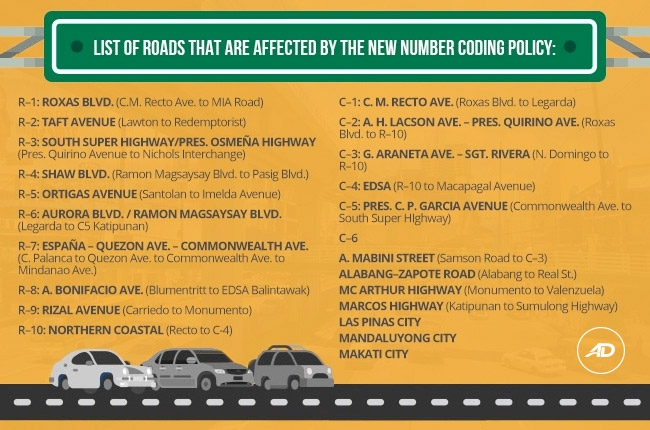 Just to reiterate, under the expanded UVVRP, vehicles with license plates that end in 1 and 2 are not allowed to go out on Mondays; 3, 4 on Tuesdays; 5, 6 on Wednesdays; 7, 8 on Thursdays; and 9, 0 on Fridays.
Latest News
The LTO passed memorandum no. JMT-2023-2399. Engine and chassis stenciling for registration renewal are no longer needed.

SMC Asia Car Distributors Corp has unveiled the BMW 3 Series Touring in three different variants for the Philippines.

The OMODA 5 EV will be coming to the Philippines in the fourth quarter of 2023 along with the OMODA and JAECOO brands.
View More Articles