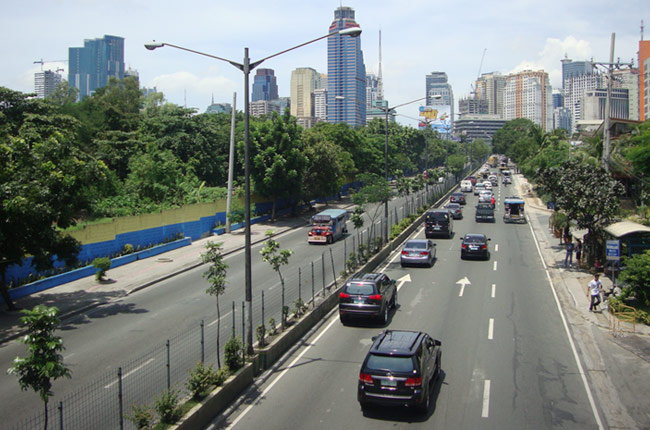 Starting November 2, 2016, the revised Unified Vehicular Volume Reduction Program (UVVRP), also known as the Number Coding scheme, shall be implemented by the Metropolitan Manila Development Authority (MMDA).
This includes its new schedule, from 7:00 a.m. to 8:00 p.m., Mondays to Fridays. In addition, the revised number coding scheme will have no window hour period.
It was also reported that the Metro Manila Council, which includes 17 mayors in Metro Manila and the policy-making body of the MMDA, agreed to the implementation of the revised policy to the following roads: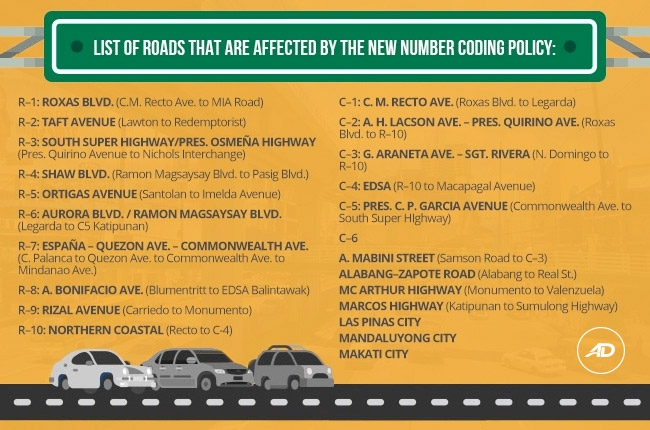 Just to reiterate, under the expanded UVVRP, vehicles with license plates that end in 1 and 2 are not allowed to go out on Mondays; 3, 4 on Tuesdays; 5, 6 on Wednesdays; 7, 8 on Thursdays; and 9, 0 on Fridays.
Latest News
Coventry Motors Corporation updates the Land Rover Discovery Sport, including a dolled-up R-Design variant that includes several interior and exterior refinements over the standard.

The Mazda CX-30, CX-8, and the rest of the Mazda Philippines' lineup are available for a test drive from December 6 to 8, 2019.

The new dealership, under the Autohub Group, is just the start of AutoAsia's plan to expand further into the country.