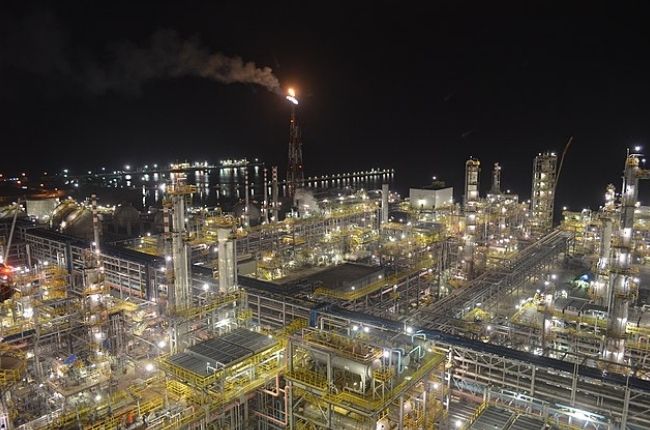 Department of Finance (DOF) Secretary Carlos "Sonny" Dominguez says the Philippine government is concerned that global oil prices could hit $100 USD soon, but it is "ready" for such an event.
Dominguez went on air last Friday with US-based news outlet CNBC, where he detailed the country's performance against COVID-19, post-pandemic economic projections, and possible oil price fluctuations.
In the televised interview, Dominguez stated that at estimates of $95 USD per barrel, the government's top economists are confident in meeting inflation targets, which have varied from two to four percent in recent weeks. Small oil price hikes are reportedly manageable and could aid the country's economic rebound.
The Philippines is primarily an oil-importing country, so it highly depends on the stability of the global oil market. Ongoing overseas conflicts, like the one between Russia and Ukraine, could be concerning, but the government is hopeful for better days ahead. The price of crude oil currently hovers around $92 USD per barrel.
Local fuel prices have risen for eight straight weeks, with the most recent hike on Tuesday morning seeing gasoline go up by P0.80/L and diesel by P0.65/L.
This trend has spurred the Department of Energy (DOE) into mobilizing a contingency task force to study internal and external oil supply disruptions. The energy department is also working closely with the PNOC (Philippine National Oil Company) and other government agencies to gather data on industry demand for oil.
Recent fuel price hikes have hurt Filipinos' pockets since the beginning of the year, but things could still get worse from here. Still, it at least inspires some confidence that the government is taking concrete steps to combat the effects of supply shortages and rising world market prices. Things could change, but right now, motorists, businesspeople, and ordinary citizens might have to tighten their belts for the foreseeable future.
Latest News
Images of the Picanto's 2024 facelift were leaked ahead of its launch, revealing a new and aggressive EV9-inspired look.

French automaker Peugeot has just unveiled the new design of its i-Cockpit dashboard, set to debut on the all-new 3008.

Peugeot will return to the 24 Hours of Le Mans with its new the 9X8 hypercar as part of the race's 100th anniversary.
View More Articles