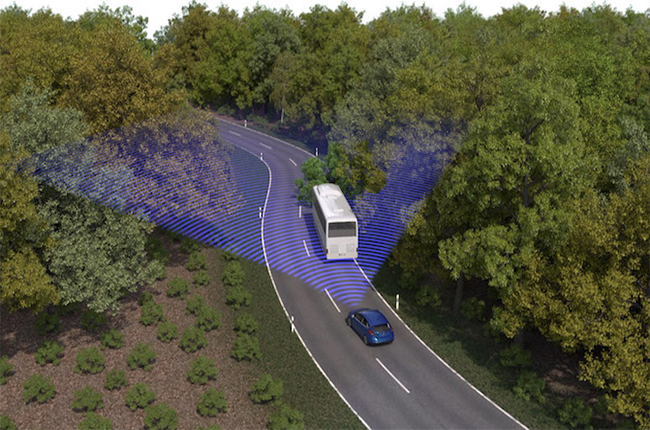 In many cities across Southeast Asia, motorbikes are a common form of transportation. Low ownership costs, ease of use, and small dimensions all contribute to the boom of motorcycles over the years. Whether used for personal transportation, as a taxi, a messenger service, or to deliver food and packages, motorbikes play a critical economic and mobility function in the region.
Because of their number, motorcycles have significantly contributed to the number of road accidents in the region. 300,000 people are killed each year in Southeast Asia and 56% of road fatalities in the Philippines are among vulnerable road users such as pedestrians, cyclists, and motorcyclists.
The lack of road discipline, courtesy, and education have contributed to the dangers of road use in our country, and auto companies have been developing new safety features and technologies that will help mitigate the rising number of accidents.
We recognize that driving in the Philippines can sometimes be a challenge, that's why we continuously work to equip our class-defining vehicles with smart and safe features and technologies to help keep our customers safe in their daily journeys, especially when driving with motorbikes around
For example, Ford is developing a spot lighting technology that uses an infrared camera to help detect pedestrians, cyclists and animals. The company's Camera-Based Advanced Front Lighting can help the driver when traveling in an unfamiliar area at night. For example, at roundabouts, it can make it easier to see exits, and spot whether unexpected hazards – like cyclists or pedestrians – are crossing the road.
Ford also has a Lane Keeping System in the Ford Everest and Ford Explorer which uses a camera mounted behind the rear view mirror to monitor road lane markings and detect unintentional drifting toward the edges of a lane. If the camera detects an impending drift, the driver is warned in the instrument cluster display, and with a steering wheel vibration. It helps the driver keep the car from colliding with motorcyclists or other vehicles travelling in other lanes.
The Ford Everest and Ford Explorer also have BLIS (Blind Spot Information System) with Cross-Traffic Alert which work in combination with parking cameras. Sensors are triggered when reversing, causing the audio system and instruments to warn the driver if pedestrians, cars, or motorbikes are detected.
Latest News
The Kia Seltos is being offered by Kia Philippines with a pre-launch reservation discount of P50,000 for orders made before the model's November 6, 2019.

Kia Philippines sent some photos of its newest crossover that could possibly come with some turbocharged goodness and prime looks and features.

If you're in the market for a Vios substitute, then this article can help you find the right alternative to the popular Japanese sedan.