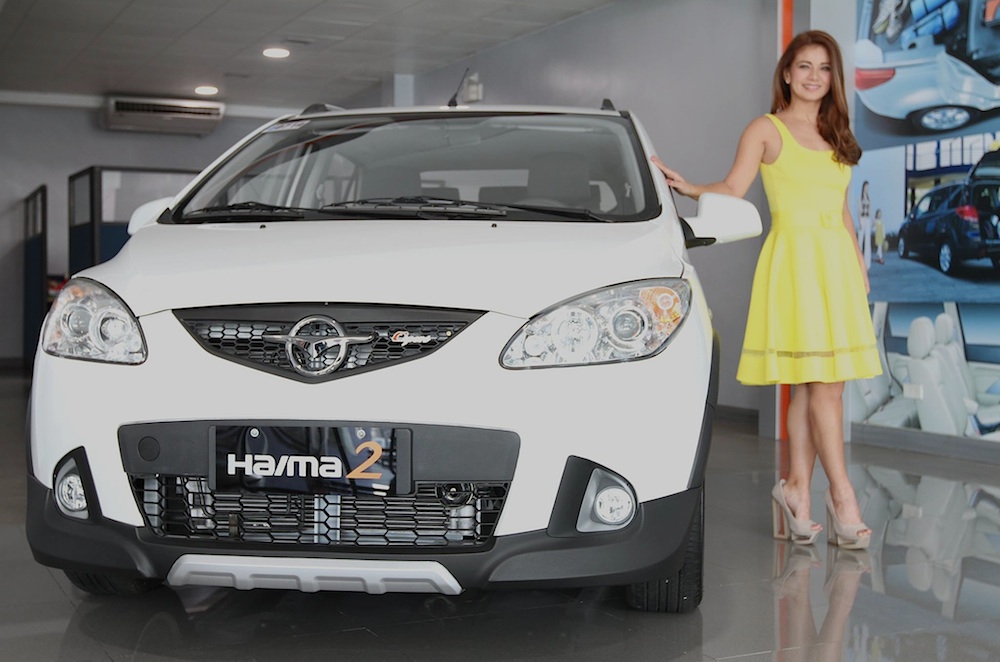 In a press conference held last September 14, 2014, at the Haima Cars San Fernando, the popular singer/actress signed an agreement to be part of the fastest growing Chinese automaker's team as a new model-endorser for their quality cars, vans, and SUVs. Together with her were Haima General Manager Donald Calma and Laus Group Executive Director Carisa Laus-Manalili.
"I am very happy and privileged to be part of the Haima family as Haima's success is my success," Granada told Sun.Star Pampanga.
Being a proud owner of a Haima 2 herself, Ms. Isabel Granada described the Haima vehicles as "Excellent in all aspects."
"Haima vehicles, like my Haima 2, are excellent. They are easy to drive, with outstanding fuel economy and a host of other features like safety which are sure fit for everyone in any road and driving condition." She added.
Furthermore, many of her Haima-owning friends also have high praises for the kind of vehicles Haima has in store here in the Philippines, like the Haima 7 for those long rides up north or down south, the Haima M3 for its "go anywhere, drive anyhow" characteristics, and more, especially the new generation Haima 1.
"I am very happy with the quality of Haima and how they take care of my car with their excellent after sales service and they are not relatively new they have been here for almost five years in the Philippines. I personally attest to that. And alisin na natin ang tsismis or wrong perception about China-made cars. It all depends on the company, like the very reputable and trusted Laus Group." she said. (JTD – Sunstar Pampanga)
Latest News
San Miguel Corporation implemented a new traffic scheme which started on February 16, 2020.

While it hasn't launched in the country yet, here is how safe the 2020 D-Max is.

A precautionary warning to all first-generation RAV4 owners