It goes without saying that the engine is the most important part of the car. It's the heart of an automobile; the very thing that makes it move. Simply put, a car is not a car anymore without the engine, right?
As such, automakers have been developing their engines through the years in order to get the best performance figures out of them. That's also why we do our best to maintain our car's engine to prolong its life.
Wards Auto, an American company that has been analyzing the automotive industry for more than 80 years, releases their 10 best engines report for 2018. They've chosen their winners through tests conducted from October to November, which they have been doing annually for 24 years now.
In alphabetical order, here are Wards Auto's 10 best engines for 2018: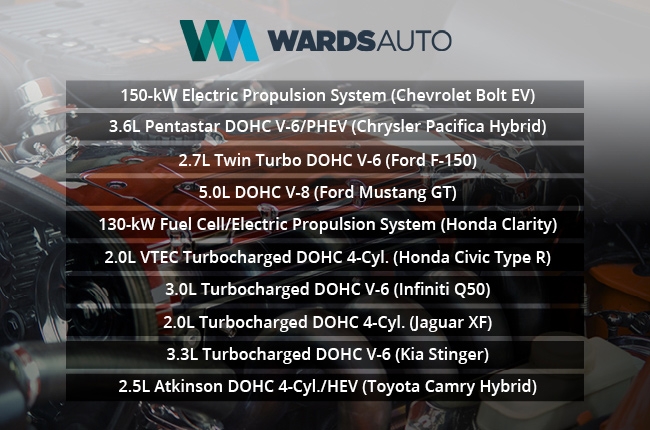 It's interesting to see that 4 out of 10 of these powertrains are electrified. This number has been increasing for the last 2 years — from 2 hybrid cars in 2016 to 3 last year. That says a lot about the development of electric cars, which is utterly inevitable.
In addition, there were no German brands included in the list. Plus, only 2 luxury brands made it, namely Infiniti and Jaguar. This goes to show that mass market cars have become better and better.
Latest News
The LTO passed memorandum no. JMT-2023-2399. Engine and chassis stenciling for registration renewal are no longer needed.

SMC Asia Car Distributors Corp has unveiled the BMW 3 Series Touring in three different variants for the Philippines.

The OMODA 5 EV will be coming to the Philippines in the fourth quarter of 2023 along with the OMODA and JAECOO brands.
View More Articles