Signed into law on January 13, 2023, Executive Order (EO) No. 12 is a significant move for the Philippines in making fully electric vehicles like the battery-powered Nissan LEAF accessible to the majority of Filipinos. This law will briefly amend the Customs Modernization Act by exempting EVs from import duties and suspending taxes on charging and distribution components, as well as other equipment essential to EV production.
The Most Favored Nation (MFN) tariff rates will be cut to zero percent on built imported EVs covering vehicle segments such as passenger vehicles, buses, minibusses, trucks, bicycles, motorcycles, scooters, and even tricycles for a period of five years. This law unfortunately excludes hybrid-type EVs from the tax exemption.
By removing tariffs, the law aims to lower EV prices and make them more affordable and accessible to a wider range of consumers, complementing the current Electric Vehicle Industry Development Act (EVIDA Law) which mandates the government and companies to meet a five percent quota on their vehicle fleets.
"The move will help boost the electric vehicle market in the country, support the transition to emerging technologies and encourage consumers to consider electric vehicles as a cleaner and greener transportation option."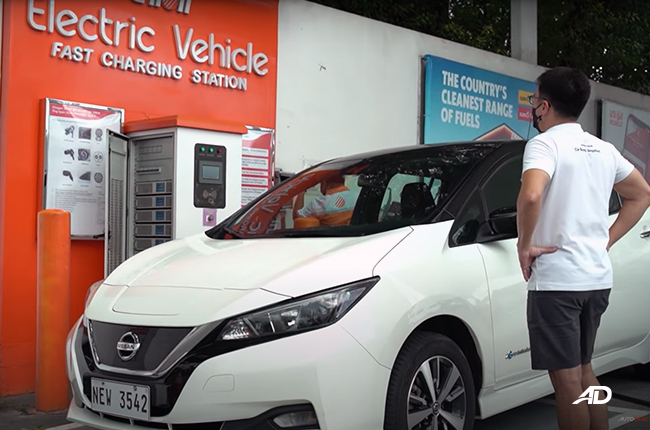 Enacted in 2019, the EVIDA Law's objective was to set the Philippines up as a regional hub for EV production and assembly. The law also incentivized manufacturers, suppliers, as well as buyers of EVs.The EVIDA Law also lays out the establishment of the National Electric Vehicle Development Plan, which outlines the goals and strategies of the Philippines' EV industry development. Included in the plan is the establishment of the Electric Vehicle Development Fund, a fund that provides financial assistance to the local EV industry.
The tariff suspensions will last for five years, after which the import duties and corresponding prices for such vehicles and related equipment will return to the original 30-percent rate. The government expects that by waiving import duties for five years, the local auto industry will have cultivated a proper EV ecosystem in the country.
Latest News
Hyundai has unveiled the striking 2024 Sonata, featuring remarkable design upgrades on the car's exterior and interior.

The new Mazda BT-50 Black Edition has been quietly launched, now with gloss-black trim pieces in a 4x2 variant.

After a global launch several months back, Southeast Asia is finally getting their turn at the Hyundai IONIQ 6 EV sedan.
View More Articles