Lexus has just chalked up another first, as they will be the first automotive manufacturer to offer a digital side mirror option for a mass-production vehicle, the 2018 Lexus ES. This beats Audi and their all-electric e-tron which will be on sale in 2019. So far, Japan is the only market with this option available, and should go on sale in Japanese Lexus dealerships by October of 2018.
A full digital option for side mirrors has a number of benefits. For one, cameras are slimmer and smaller than regular mirrors, which helps improve forward visibility and reduce wind noise with better aerodynamics. They are also shaped in a way that shields them from rain or snow, creating a view that is unobstructed. The cameras used in the digital side-view monitor transmits the image onto a 5-inch display located at the base of the front pillars inside the cabin.
The image shown in the displays are much clearer and broader than regular mirrors, and have integrated blind spot sensors for an extra level of safety. The digital mirrors stay on when driving, and an enhanced view is activated when a manual button is pressed, a turn signal is activated, or when the car is in reverse. Better peripheral vision and wider viewing angles will minimize blind spots and decrease the chances of accidents at any speed. Useful when you have a lot of variables in urban traffic.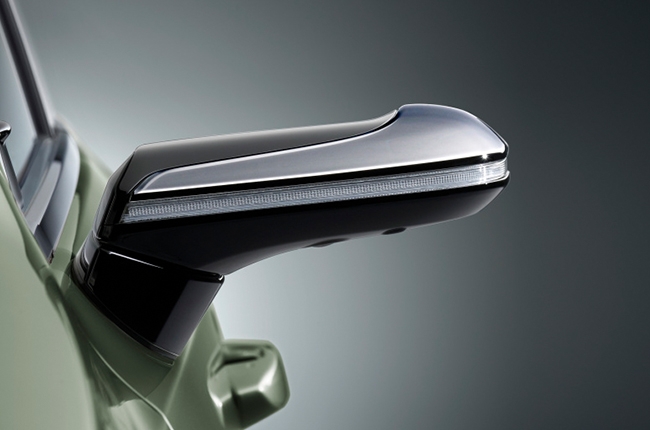 Digital side mirrors are currently allowed in Europe and Japan, but regulations in the North American market still need some changing for it to even be considered for sale in the United States. It would be interesting for Lexus to bring in this option to local ES sedans, and we'd be thrilled to try this new technology out for ourselves.
Latest News
Isuzu Dasmariñas joins Isuzu Philippines Corp.'s expanding dealership network strengthening the brand's reach in the south.

The Mazda CX-90 is the most advanced model in the lineup and is now here to cater to customers in the Philippines.

The Department of Energy says that public EV charging stations are now authorized to start implementing charging fees.
View More Articles