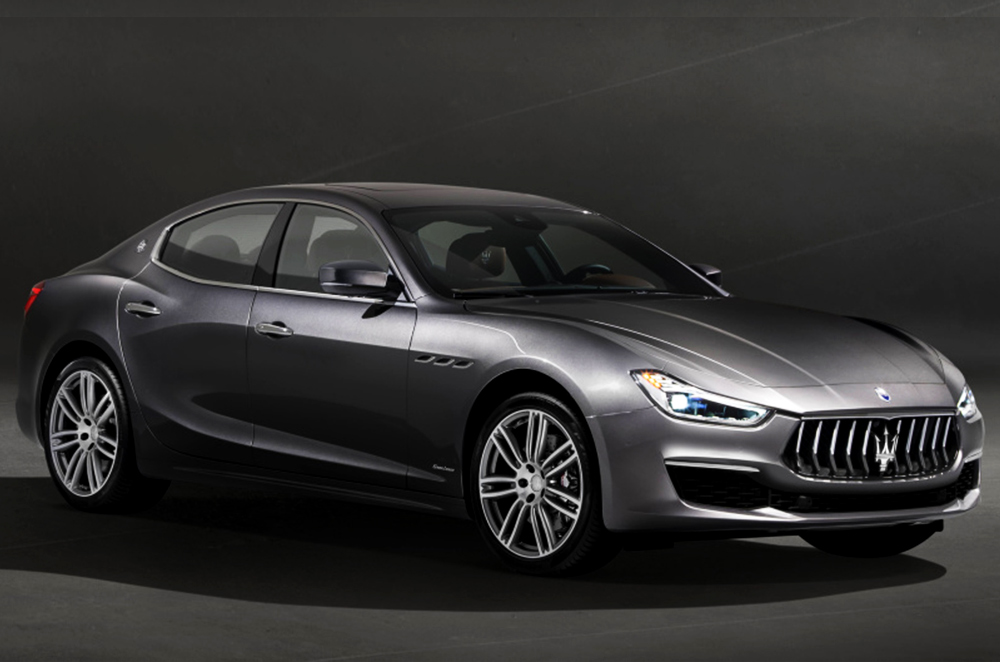 Maserati gave its Ghibli GranLusso – the smallest sedan in their line-up, a splendid make-over last August 23.
As you can see, Maserati gets a thicker chrome vertical bars on its front grille, which has become the brand's style signature. The Ghibli's rear bumper also acquires a sharper look that makes it more elegant and more enticing to look at compared to the previous version.
The lower grille has been reshaped, making it look like it's smiling at you. A badge can also be seen at the bases of the front fenders and body colour side skirts for its unique identity. Maserati claims that these upgrades contribute to give the Ghibli an enhanced aerodynamic efficiency.
This new version of Ghibli GranLusso is not just about the look, but also to give owners a safer ride. Essential features are also added, such as Adaptive LED Headlights with glare-free Matrix High-Beam for better illumination. A new active Advanced Driving-Assistance System (ADAS) functionalities are also included, paving way for the Italian sports sedan to enter the autonomous driving market.
However, no details about the price and engine specs were given yet. Maserati said that further information will be announced on Ghibli GranLusso's debut at the Chengdu Motorshow in China on August 25, 2017.
Latest News
BPI wants to partner up with dealerships to help Filipinos get the car of their dreams and promote financial inclusion in the country.

Good thing Toyota Motor Philippines took immediate responsibility for the situation.

Hyundai Asia Resources, Inc. posted a price change effective July 15, 2019 and marks up some of its models while giving one a discount.