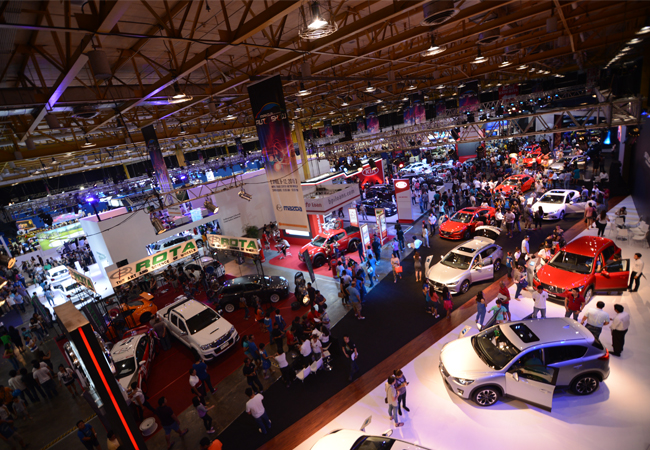 Expect the local motoring scene to heat up this summer as the Manila International Auto Show (MIAS) goes full throttle. From April 7 to 10, 2016, everyone is invited to the World Trade Center and the Philippine Trade Training Center in Pasay City to see the latest trends in the industry and more.
MIAS has been around for 12 years now and has been organized by Worldbex Services International. This year, the event will run with the theme "Smart Mobility". In line with this, lots of cutting-edge technology from different manufacturers in the field will be shown and demonstrated such as self-parking cars, vehicles with interactive cruise control systems, and models with advanced infotainment and connectivity features.
As with previous iterations, MIAS 2016 will be the perfect venue to take a look as some of the latest models from the country's leading carmakers. No segment is left behind as the event's main area will showcase entry-level hatchbacks, compact and midsize sedans, SUVs, and even those nameplates from the luxury market.
MIAS 2016 will also have a dedicated tent area for attendees who're into dressing up their rides with aftermarket upgrades. On the other hand, the Philippine Trade Training Center will be the place to go for those who treat the automobile as an art form. It will house a number of customized sports cars and beautifully-restored classics that will take part in this year's Best Custom and Classic Cars Competition.
Many activities will likewise take place outside the buildings. Two custom off-road tracks will be laid out for the latest SUV models to showcase their capabilities. For those interested in experiencing the vehicles themselves, manufacturers are more than willing to conduct test-drives as well.
Lastly, MIAS 2016 won't be complete without the exciting performance of word-renowned stunt driver Russ Swift. Known for his hair-raising skills behind the wheel, Russ will once again take the audience for a wild ride as he demos his signature moves that earned him multiple Guinness World Records. These include the tightest parallel parking, tightest J-Turn, and the fastest donut spins.
Don't miss out on all these plus loads of fun activities for the family in the 2016 Manila International Auto Show. See you there.
Latest News
Honda Access Japan has a line of products that is tailored for your canine companions, and we're salivating at the idea to see them sold here in the Philippines.

A new set of twins from Toyota and Subaru are on the horizon, though some speculations are being made about the new platform it will be based on.

Let's compare the outgoing and second-generation model of the Honda Brio subcompact hatchback.