The recent string of drunk driving barrier related accidents along EDSA has made the Metro Manila Development Authority (MMDA) take action. In order to help lower the number of accidents during the quarantine period along the thoroughfare, the MMDA will soon be setting up random checkpoints. These checkpoints will be put into place to specifically target those who are driving under the influence during curfew hours. With these checkpoints up, the government agency hopes that it will be able to reduce the number of drunk drivers on the road as well as reduce the number of barrier related accidents along EDSA.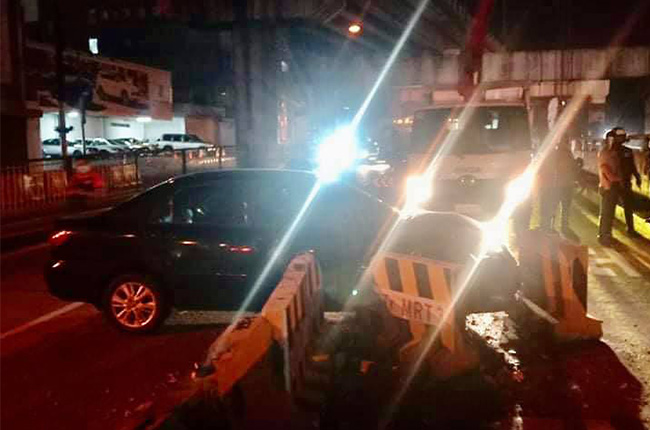 Arturo Garcia, the agency's general manager, states that since July 1, 2020, there have been 100 recorded collisions between drivers and concrete barriers. These accidents mainly consist of collisions between private vehicles and the barriers that have been put into place to secure the new EDSA Busway system. While some of these crashes can be accredited to distracted drivers and thinner lanes, the most dangerous of these instances are drunk drivers.
The checkpoints that will be put into place will be testing the blood alcohol levels of all the motorists that happen to pass through it. These checkpoints will be set up during curfew hours in order to ensure the safety of those that are still on their way home and to catch those who are driving under the influence. While the curfew hours may be different from city to city as some still follow the 8 PM to 5 AM window, others utilize the 10 PM to 8 AM curfew hour scheme. Nonetheless, expect to encounter these checkpoints between those hours.
Officers from the Philippine National Police - Highway Patrol Group, along with members of the Land Transportation Office will be manning these checkpoints and all will be equipped with breathalyzers to fulfill their duties.
Latest News
The new building will be the local flagship of operations in excellence and training for the automaker in the country.

Get ready to apply for or renew your license with this handy guide from the LTO PITX Licensing Center.

Chevrolet Philippines' distributor, TCCCI, along with M1G1 Auto Dealership Corporation opens its new Makati location.
View More Articles