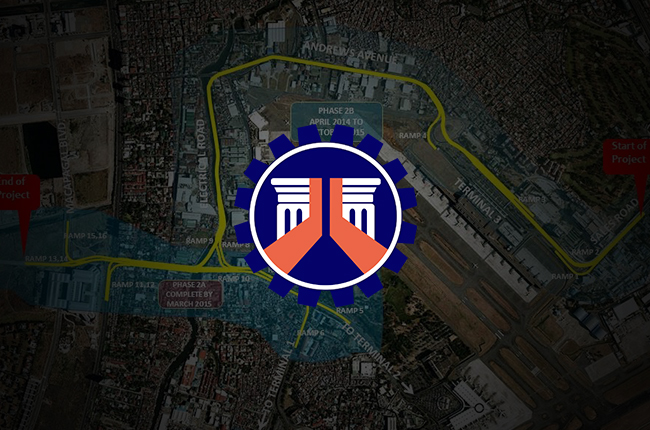 The Department of Public Works and Highways (DPWH) has officially opened the Ninoy Aquino International Airport (NAIA) Expressway Phase 2A to motorists.
DPWH Secretary Mark Villar led the first batch of motorists to pass by the new elevated expressway, which connects Macapagal Boulevard in Pasay City to NAIA Terminals 1 and 2 in Paranaque City.
Villar said that the NAIA Expressway will "effectively improve traffic flow in the airport vicinity and will cut travel time by at least 60%." He added that the P20.45 billion elevated expressway project will be completed before Christmas season.
On the other hand, Department of Transportation Secretary Arthur Tugade previously said that the NAIA Expressway will be toll-free for 1 month (until October 22).
The NAIA Expressway Project Phase 2 is a Public-Private Partnership (PPP) project with a 4-lane elevated expressway that features 13 entry and exit ramps as well as 3 connecting ramps. The said project aims to provide better access to NAIA Terminals 1, 2, and 3 as well as to PAGCOR's Entertainment City.
DPWH claims that the project will benefit 80,000 travellers per day. Moreover, the elevated expressway is said to reduce travel time between Skyway and NAIA Terminal 1 from 24.3 minutes to 8.2 minutes.
When completed, the NAIA Expressway is eyed to provide easy access to and from NAIA Terminals 1, 2, 3, and 4 and would interface with the South Luzon Expressway (SLEX) through Sales Interchange, Manila Cavite Toll Expressway, and Macapagal Boulevard.
Latest News
Mini versions of your favorite brands to zip around in.

Someone just had to do it, and we can't be any more thankful.

Oui! You may travel to Paris without taking out even a single dime – thanks to Peugeot Philippines.