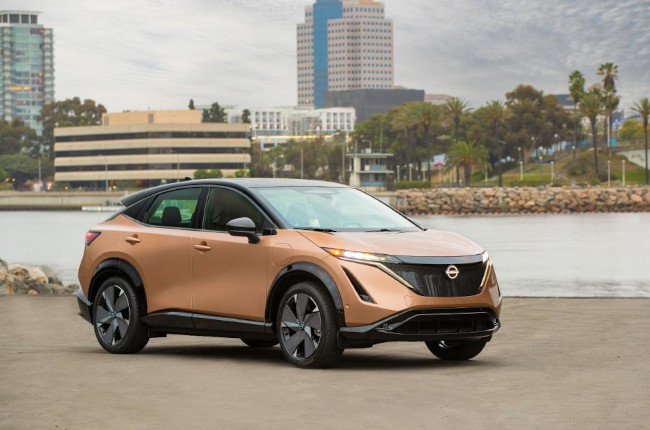 Nissan has been pioneering electric vehicles for quite some time now. While other manufacturers are still treading lightly in the Philippines, Nissan is busy spearheading the development with investment into infrastructure and with the introduction of its first-ever EV, the LEAF.
While the Nissan LEAF is a modern car through and through, the Nissan Ariya will be more impressive with its future-forward style and technology features that ushers in a new era of e-mobility from the brand. When it first debuted in July 2020, the model stole headlines with its head-turning design. Nissan is particularly proud of it, as it's a very new take on what the brand can achieve with its vehicles.
As such, there was a lot of fanfare that erupted from the reveal of such a revolutionary model from the Nissan. The brand is now opening up reservations for the model in the United States as the Ariya's on-sale date trickles in closer and closer. Would-be buyers will get the opportunity to reserve their future EV and get it as soon as Nissan rolls it out post-launch in the States.
There's much to love about the Ariya, and Nissan says it is one of the most connected vehicles out in the market today. Of course, it comes with Apple CarPlay and Android Auto, but that's just the tip of the iceberg. Nissan values its technology in its cars, and the Ariya is equipped to the gills with loads and loads of tech and safety features such as Nissan's ProPILOT Assist 2.0, and the Nissan Safety Shield 360.
The first lucky 10,000 reservers will receive a two-year free EVgo membership plus $500 USD worth of charging credits, which will get you about 5,000 miles of travel.
Of course, being an early adopter comes with a bit of a hefty price tag. Note that US-sold cars will cost more due to Federal taxes, and vehicles in the United States are often more affordably priced compared to the Philippines. Starting at $45,950 USD and topping out at $58,950 USD, is a lot to ask from US customers, but it should be well worth the price considering that there is a huge amount of future-proofing built into the Ariya. The Philippines will have to wait a little longer before we're treated to such a gorgeous-looking vehicle. Until then, the LEAF will continue to help synthesize the development of the EV market in the country.
Latest News
Hyundai presents Night Of Lights, now open to the public with an immersive audio-visual drive-through.

This new variant of the Ranger slots over the Wiltrack and just under the Raptor in terms of features and power.

Class 1 vehicles are expected to pay P35, class 2 vehicles are expected to pay P69, and class 3 vehicles are expected to pay P104.
View More Articles