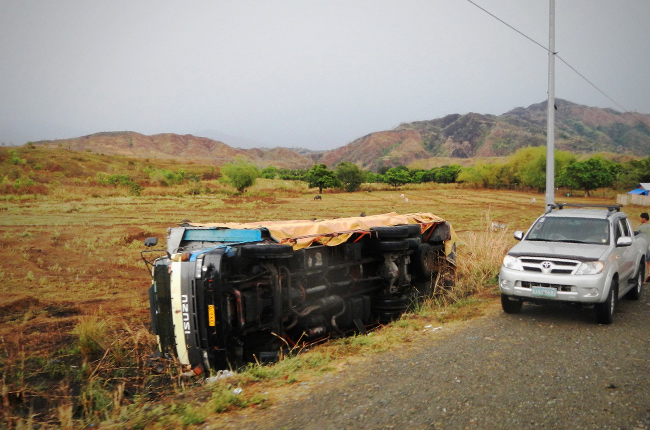 Can you recount how much you've cursed about the traffic situation in EDSA? Well, if you don't, it's alright. Take a look at this infographic from Waze instead, where Philippines was hailed as the worst place where anyone can be a driver.
Waze, the largest community-based traffic and navigation app, has delivered its 3rd Driver Satisfaction Index – and Filipino drivers seem to be amongst the least satisfied. To determine which places are the best and worst for drivers around the world, Waze analyzed the driving experience of over 90 million active users from 39 countries and 217 metros.
The data is comprised of satisfactory scores chosen by drivers, from "10" being the most satisfying rating to "1" being the most 'miserable.' With an overall score of 3.02—the lowest rating from this year's index—Philippines has been determined as the worst place for any driver. This was after overtaking the Dominican Republic who had 3.35 points. What a misery.
*Photo taken by Scandi.
To be more specific, this isn't just about the traffic situation. Waze measured six qualitative and quantitative attributes to deliver an accurate output. The study includes traffic severity, road quality, safety, driver services, socio-economic, and 'wazeyness' – which pertains to the happiness and helpfulness of the Waze community.
In Southeast Asia, it was Malaysia which emerged as the best place to drive. It also placed 21st in the world, wherein Singapore, Indonesia, and the Philippines ranked 30, 36, and 39 respectively. Meanwhile, in Asia-Pacific (APAC) the Philippine driving community follows Australia, Malaysia, Singapore, and Indonesia in terms of traffic jam lengths, commute time, and wazeyness.
As you contemplate about the things you've read, it is quite important to include in your thoughts that the data used in this study were no fantasy. You've seen it and you continuously do in your daily drive/commute, the public road situation in the Philippines is undeniably not good. Let's not just hope for the numbers to get higher next year, rather, do our part by observing good road ethics.
Photo courtesy of Judgefloro.
Latest News
Nissan unveils the 20-23 concept along with a declaration that it is counting down to an all-electric lineup in Europe.

Nissan Australia in collaboration with Premcar, has recently unveiled the seriously hardcore 2023 Nissan Patrol Warrior.

The Mazda2 and CX-3 now get a revamped 8.8-inch infotainment display to replace its current aging displays.
View More Articles