Epifanio Delos Santos Avenue, or colloquially called EDSA, is one of the most popular thoroughfares in the country. It's an essential part of our history as a nation, with 2 presidents ousted through protests and demonstrations that took place in some of its parts. In fact, both revolutions were named after it.
However, as years gone by, this major avenue, lined up with malls and establishments, has been synonymous to horrendous traffic. The traffic's too bad, there's already a joke about it: the only time you'll see EDSA empty is during Manny Pacquiao's fight. Seems legit.
The Metropolitan Manila Development Authority (MMDA), which is the government agency that oversees EDSA, has been devising a number of ways to control the heavy traffic flow. They even extended the number coding scheme and removed the window period.
Now, did you know that EDSA was named after a patriot, a historian, and a hero, who was born in Malabon? Good to know, right?
If you agree, see the infographic below, and feed your brain with other 8 facts about our 'beloved' EDSA.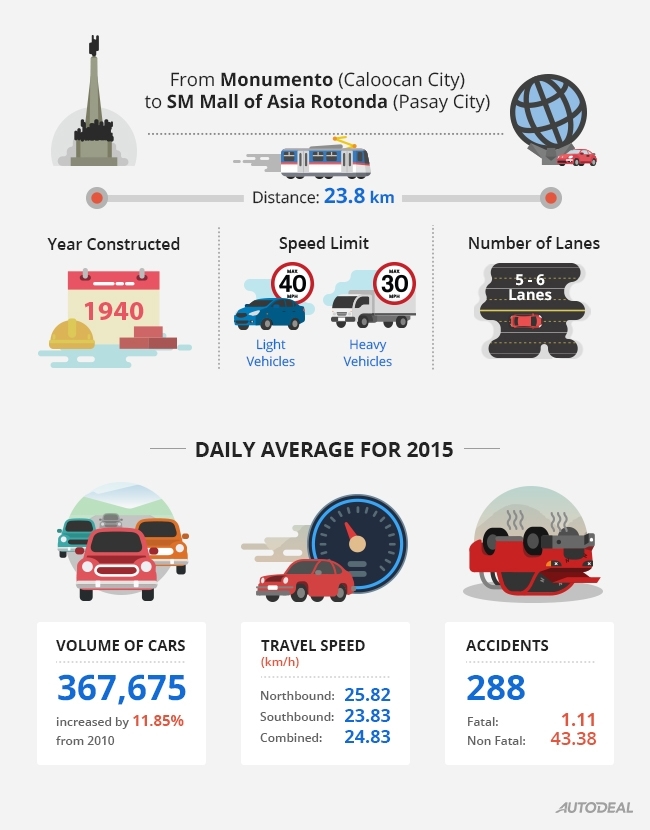 These data were requested from the MMDA's main office in Orense, Makati City.
Latest Features
With a powerful 3.0-liter diesel under its hood, it could be advantageous for the Ford F-150 nameplate in the Philippine automotive market.

Filling up with a full tank of gas all the time can be expensive, so is a partial tank the answer? Let's explain.

Filipinos love the Alphard, but why not give the Kia Carnival a shot?
View More Articles