Phoenix Petroleum Philippines upgraded its line of fuel products with PULSE Technology. This new formulation promises to have advanced engine cleaning and protection properties that will produce enhanced power and acceleration from your car's engine.
The new fuel additive was developed using cutting-edge technology which, according to the local brand, will put their products at par with the bigger players in the oil industry.
Phoenix PULSE technology boasts three main benefits; (1) it avoids fuel filter blockage for diesel-powered vehicles; (2) it removes deposits from fuel injectors, piston surfaces, and valves; and (3) it provides engine protection.
The launch of Phoenix PULSE Technology is in fulfilment of our goal to be the most credible alternative to the major brands. We enhanced our fuel products and improved our formulation not only to be able to compete with bigger players in the oil industry, but more importantly, to add value to every peso fueled up at Phoenix.
Aside from launching its new line of fuel products, the independent oil company also introduced its new brand ambassador Rhian Ramos.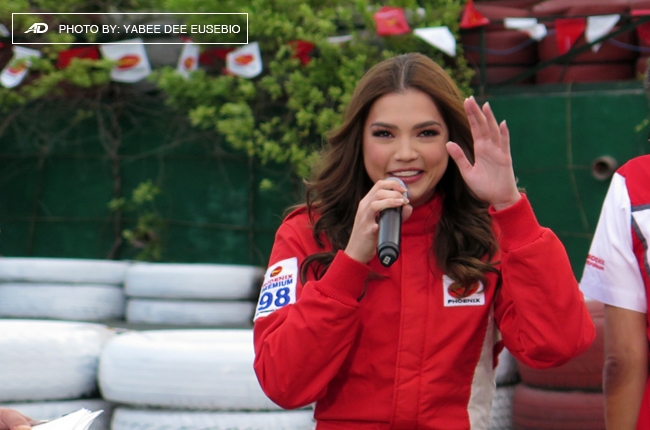 Phoenix Petroleum's PULSE Technology-powered fuel is the perfect fit for me as I'm always on the go. I like adventure and living life with excitement and to the fullest, which is why I recommend Phoenix to every millennial who, like me, likes to get more for what they pay for.
The Phoenix PULSE Technology fuel line will be available in all of the brand's stations starting today, February 14, 2018, in all fuel grades.
Latest News
A few months from its first unveiling, the updated Land Cruiser 70 Series now has a three-door version in the UAE.

AC Motors, the official distributor of Kia vehicles has confirmed that the all-electric EV5 SUV will launch in 2024.

After a week of teasers, Kia Philippines has now officially unveiled the refreshed 2024 Seltos for the local market.
View More Articles