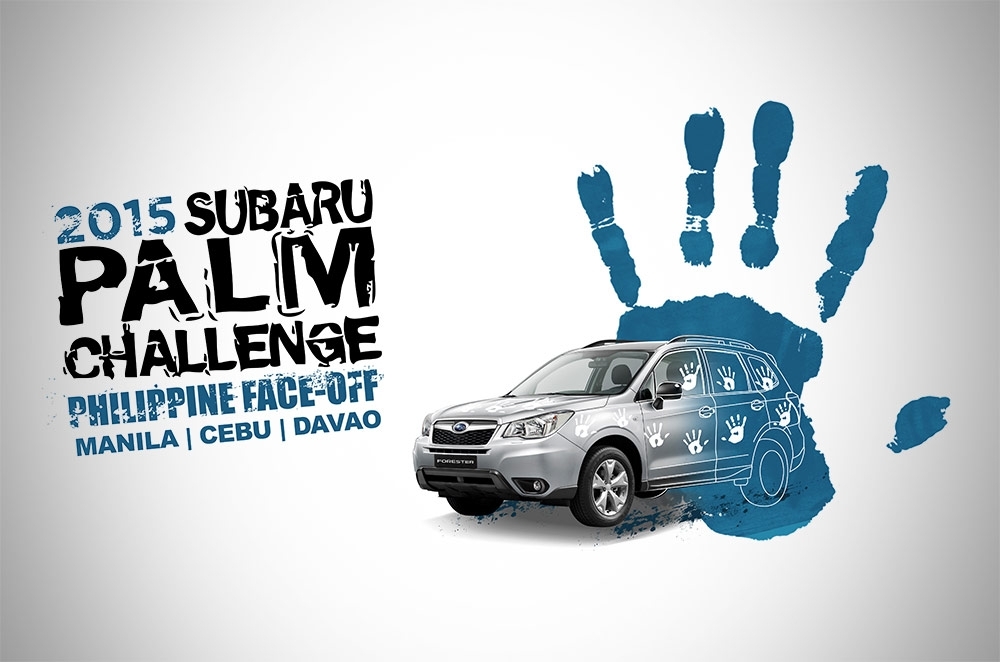 Last September 5, 2015, Bonifacio High Street (BHS) in Bonifacio Global City (BGC), Taguig saw the 3rd and final leg of the 2015 Subaru Palm Challenge Philippine Face-Off. This rounded up the country's challengers for this year's Subaru Challenge Regional Finals to be held in Singapore.
Presented by Subaru's exclusive Philippine distributor Motor Image Pilipinas, Inc. (MIPI), this year's Palm Challenge Manila leg enticed over 300 participants to register, but only 200 slots were available. The participants were comprised of new and experienced individuals, both young and old. With the youngest being 18 and the oldest at 69, they all have one goal in common – to be the last person standing.
As the day ended, 10 winners emerged, with the last person enduring 13 hours, 9 minutes, and 33 seconds. That person was Alex Neblasca. A familiar face among fellow experienced challengers and fans of the Subaru Challenge, Neblasca proved that experience and sheer determination yield rewards. In fact, he has won the Challenge 7 times already.
By being the last man standing, Neblasca took home P20,000 plus exclusive Subaru merchandise. He also achieved the longest time among all leg winners this year. This entitled him to tag along 1 companion in Singapore. The top 9 Manila leg winners, meanwhile, received P10,000 each plus exclusive Subaru merchandise.
Neblasca and 7 other Manila leg winners will join with the Cebu and Davao leg winners to compete in this year's Subaru Challenge Regional Finals in Singapore this November.
This 10-man Philippine Team will be comprised of (in order starting from the challenger with the longest time):
Alex Neblasca (seven time regional participant)
Juan Furiscal Jr.
Francisco Gomez
Alec Ebuen
Juntie Torres
Dan Angelo Villacorza
Oshwald John Carbonell
Marcus Leui Pagcaliwangan
Donn Michael Yap (back to back Cebu leg champion)
Gilbert Hamo-ay (2015 Davao leg Winner)
There, they'll battle it out against teams from other Asian countries like Cambodia, China, Hong Kong, Indonesia, Malaysia, Taiwan, Thailand, Vietnam, and the host country Singapore. A brand new Subaru Forester 2.0i-L worth P1,398,000 awaits the winner of the 2015 Subaru Challenge Regional Finals.
Latest News
Hyundai presents Night Of Lights, now open to the public with an immersive audio-visual drive-through.

This new variant of the Ranger slots over the Wiltrack and just under the Raptor in terms of features and power.

Class 1 vehicles are expected to pay P35, class 2 vehicles are expected to pay P69, and class 3 vehicles are expected to pay P104.
View More Articles