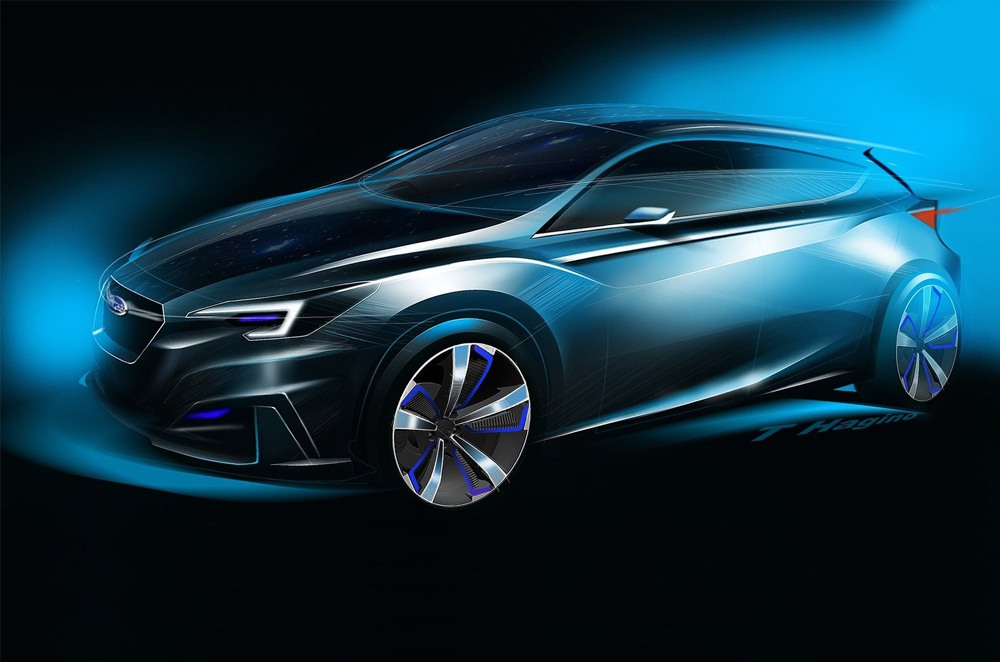 The 2015 Tokyo Motor Show introduced many production ready and concept cars to the public. One of the cars that caught our attention was the Subaru Impreza 5-door Concept.
Although the Impreza 5-door Concept went back to its previous hatchback layout, the design unveiled how all future Subaru cars will look like under their "Prominence 2020" vision. It now sports an wide aggressive design and is then then highlighted with a combination of the brand's signature hexagonal grille and sharper hawkeye headlamps. These design elements lead toward the rear portion where a wide fender completes the car's broad appearance.
Subaru also made the rear side windows smaller than its previous 5-door hatchback design. This made the car look like it had a tighter cabin that accentuates its sporty 5-door hatchback styling.
Unfortunately, there are no details yet regarding the specifications of the Impreza 5-door Concept except for its dimensions (Length 4,400mm, width 1,880mm, and height 1,440mm), its wheelbase (2,670mm), tire size (235/40 R19), and its 5-person seating capacity. Chances are, there will be a few changes once the production car comes out in the latter part of 2016. But we sure hope that they'd stick with this design.
In the meantime, enjoy the world premier video of the Subaru Impreza 5-door Concept.
For more information on the current Subaru Impreza, visit the AutoDeal Car Guide.
Latest News
Hyundai presents Night Of Lights, now open to the public with an immersive audio-visual drive-through.

This new variant of the Ranger slots over the Wiltrack and just under the Raptor in terms of features and power.

Class 1 vehicles are expected to pay P35, class 2 vehicles are expected to pay P69, and class 3 vehicles are expected to pay P104.
View More Articles