High-performance pickup trucks have recently garnered a lot of interest and Toyota wants to enter that segment with its Hilux pickup truck. The Ford F-150 Raptor first burst onto the scene with much fanfare, sparking an arms race in terms of who can build the next sport pickup truck. After Ford's success, other brands followed suit with the likes of Dodge with the Ram Rebel, Chevrolet with the Jakal, and even Toyota with its TRD Pro Tacoma has come to challenge the Raptor.
Now, however, even the smaller medium-sized trucks are getting into the action. Ford repeating its success with the F-150 Raptor decided to give its smaller brother the Ranger the Raptor treatment as well. Just like its bigger brother it too had great success and was received well by the public.
Toyota not wanting to be left behind and wanting to get a piece of that action is making a performance pickup truck of their own with the Hilux GR-S and Hilux GR. While the Hilux GR-S is a limited run variant it looks as if the Japanese brand wants to make a Ranger Raptor fighting rival.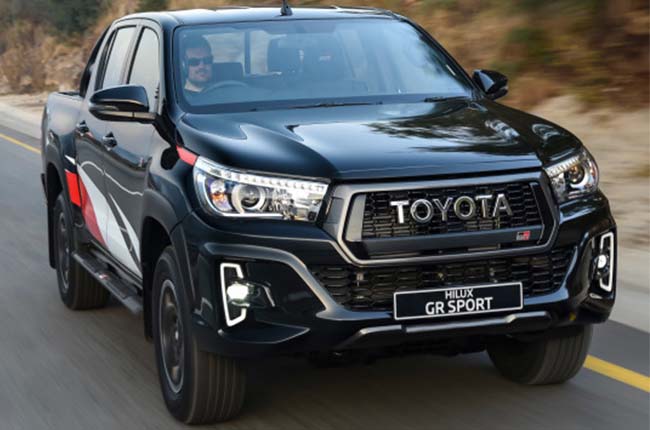 Toyota has recently claimed the GR Hilux nameplate in Australia and put a trademark on it. This means that the Japanese brand could be making a high-performance version of the popular pickup truck soon.
The trademark for the name was filed on July 20, 2019, and Australia's intellectual property granted the request on February 18, 2020. While the nameplate has been trademarked in the land down under, the world property organization database reveals that the Japanese automaker hasn't secured the nameplate yet in other regions. This could hint that the GR Hilux could just be an Australian market only vehicle.
Not much else is known but it seems as though there aren't plans to introduce the GR Hilux yet to the Australian market. But it's something not to rule out for the Japanese brand just yet. Especially with the global market clamoring for high-performance pickup trucks.
Latest News
In 2024, the Suzuki Swift will get an update, and the concept image was leaked ahead of its official unveiling.

Hyundai Accelerate, in partnership with Pasig City, has admitted four lucky scholars to Don Bosco Makati for training.

Embracing the rugged persona of the Mitsubishi Xpander Cross, the Outdoor Edition has added enhancements for adventure.
View More Articles