Toyota Motor Philippines (TMP) has concluded the first round of its GR GT Cup in the country. Sim racers from all over the country gathered for the event and took to Gran Turismo Sport on the PS4 for some virtual wheel-to-wheel action. The first leg of the event had the racers go to Italy and take on the historic Autodromo Nazionale di Monza track. The track is 5.8-kilometer long and comes with a 938 meter long straight that leads into some tight chicanes. Further challenging the skill of the drivers were 11 turns which could provide openings for their fellow drivers to pass them.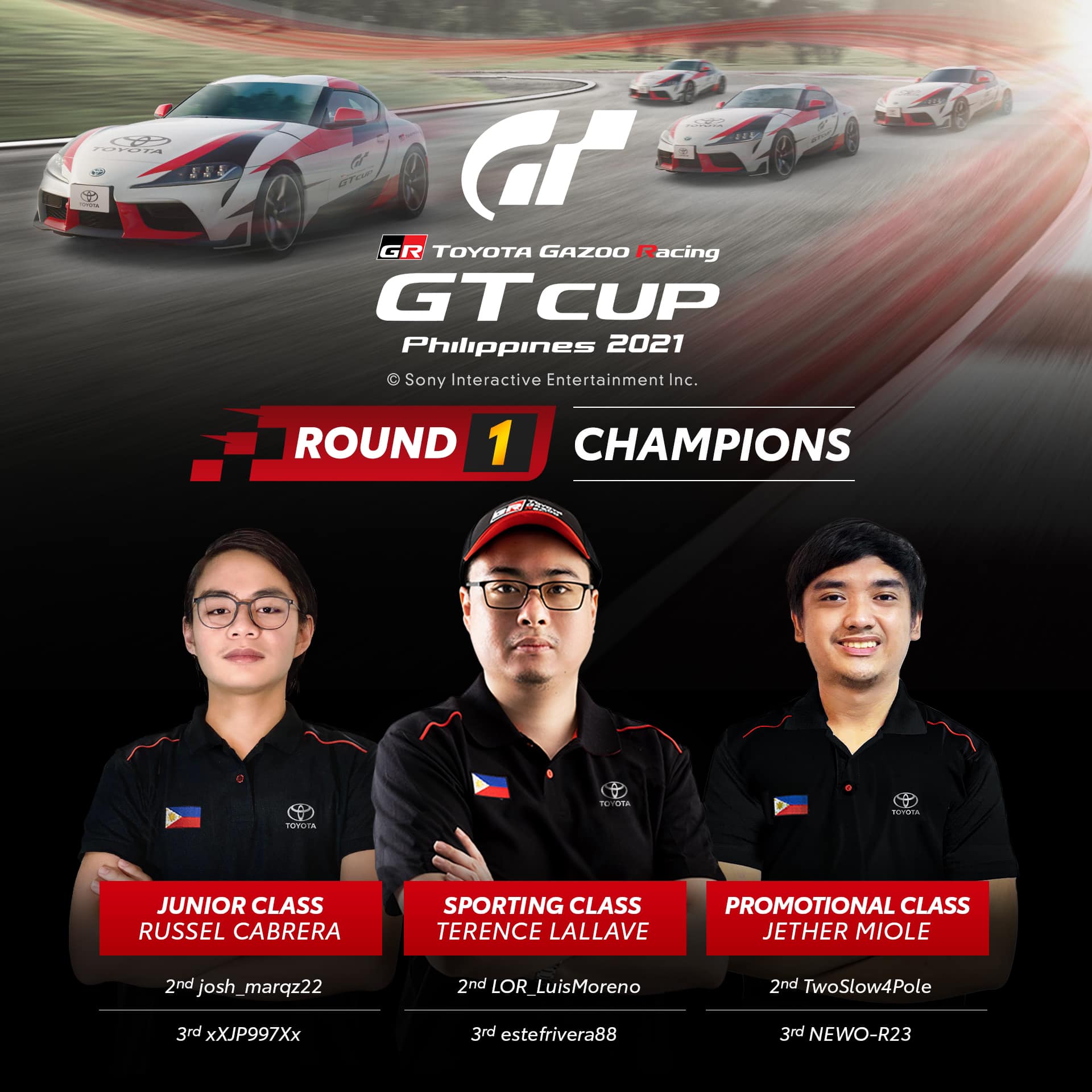 The first day of the event covered the qualifying classes for the Junior (players 17 years old and below), Promotional (non-professional sim racers), and Sporting (players with professional e-sports experience).
Claiming the top spot for the Junior division was Russel Cabrer who maintained his lead throughout the race. He was followed by Josh David Marquez who was also able to achieve the best time of the race at 2:02.5. Closing out the podium was John Paul Velsos who fought his way into the top three after a less than ideal starting position.
The second day of the event started off with the heat races for the Promotional Class. Coming in first was Jether Miole who defended his position all throughout the event fending off his fellow racers to secure his top position.
Moving onto the Sporting category, things began to heat up as these professional racers showed what they could do on the track. Returning racer, Terrence Lallave put on a great show as he was able to claim the number one position for the class. Following closely behind him was Luis Moreno who chased his rival and secured the second position in the top three. Rounding off the podium position was Estefano Rivera who showed that his real-life track skills translated well into the virtual world.
Expect to see bigger and better things to come out of the GR GT Cup in the second round as TMP will be adding multipliers to the next batch of races. Scores accumulated by the racers will be multiplied by 1.5 which means that the champion will be able to get 30 points instead of the regular 20. On top of this, more exciting prizes await participants as digital devices and gadgets are up for grabs. With higher stakes and the possibility of more points in play, the racers are encouraged to re-qualify to get more chances at gaining more points.
Latest News
Isuzu Philippines Corporation has just previewed an upcoming limited edition of the D-MAX on their social media pages.

According to a report, the updated Toyota GR Yaris will feature 300 hp and an eight-speed automatic transmission.

Nissan unveils the 20-23 concept along with a declaration that it is counting down to an all-electric lineup in Europe.
View More Articles