For the 2nd time, Manila will be hosting the Asia-Pacific Economic Conference (APEC) Economic Leaders Meeting (AELM) from November 18 to 19, 2015. Due to high security standards on these dates, expect heavy traffic on major roads in NCR.
To lessen the inconvenience, both dates were announced by the government as special non-working holidays. For those who plan to go out on the said dates, commuters and motorists are advised to take note of the closed roads, alternate routes, APEC lanes, and traffic schemes on that week.
Here are the major roads that will be on a "Stop and Go" scheme from November 15 to 20.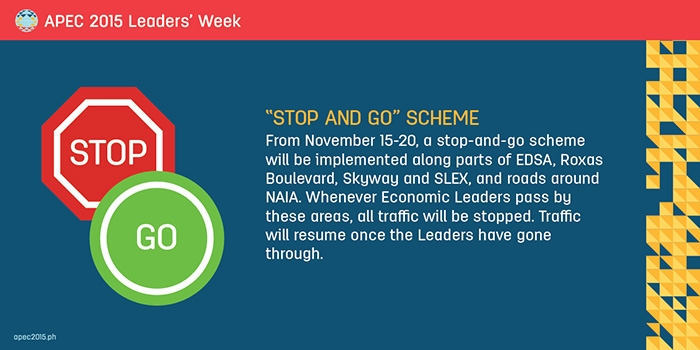 Truck drivers and operators should observe these truck ban guidelines that will be implemented from November 16 to 20.
All NAIA terminals will also have tight security protocols on November 17, 19, and 20, 2015. Travelers are advised to plan their trips accordingly as the area will be declared a no-fly zone on those dates.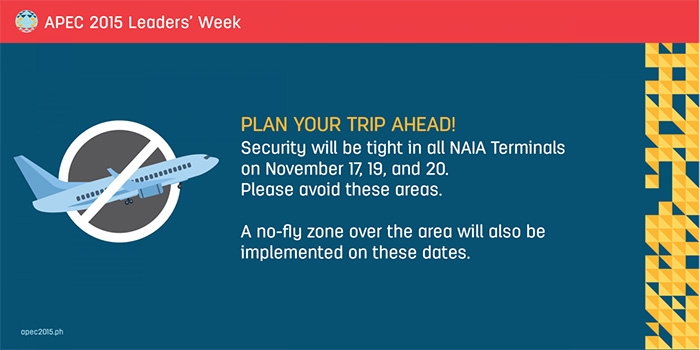 If it's not that important to go out on these dates, it's suggested to stay home to avoid inconvenience or a trip out of town would be a nice idea.
Latest News
That makes three performance oriented vehicles for the Japanese manufacturer.

Volkswagen felt a little sick about having just five colors for the Golf R and decided to add 40 more.

Paul McCartney-commissioned Minis for Penny Lane's promotion is now tagged and can be yours.