Volvo Philippines wants to strengthen its advocacy for road safety as it launches Safe Roads program. The company plans to partner with schools, as it aims to raise road safety awareness especially among school children, their parents or guardians. Volvo also aims to educate people who are around the school premises including the staff.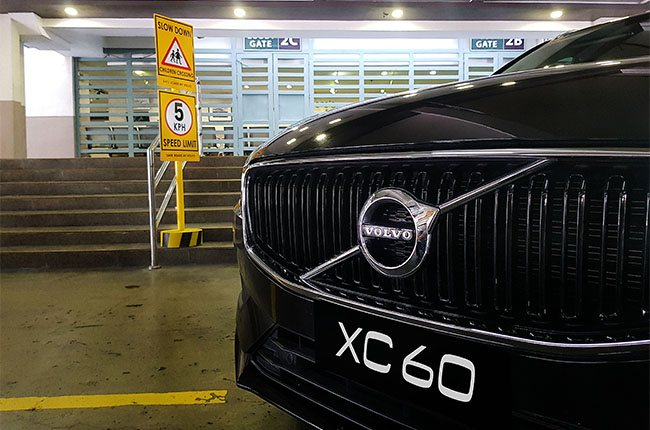 Volvo PH has been active in advocating for road safety for over a year. The company has been spearheading road safety projects that aim to educate and inform people about safety on the road. It also regularly updates its clients and the general public about safety news. The Swedish company has set a benchmark in malls where road safety signs and information were shared through pillar decals and murals. In this manner, everyone can easily see and get educated by these signs.
The localized version of the Safe Roads project by Volvo will collaborate with academic institutions and put up multiple visible road and traffic signs around the area. This program will start with schools around Metro Manila with MGC New Life Christian Academy as its first partner in the academic circles.
By aiming for the youth, Volvo PH hopes that the information will spread to their parents and so on. Through this manner, everyone gets educated in proper road safety. It ensures that the next generation of drivers will be better educated and will be better-disciplined drivers on the road.
Volvo Vision 2020
Volvo has been at the forefront of important breakthroughs in car and road safety since 1927. A prime example of this is the three-point safety belt. This was a Volvo invention that the company chose not to patent and instead it let other companies use and integrate into their vehicles since then the Swedish carmaker hasn't stopped developing safety technologies.
With the company's Vision 2020 plan it aims that with its new line of vehicles that no one should be killed or seriously injured in a new Volvo by the year 2020. The Safe Road program by Volvo program is rooted to continue in its efforts to inform and educate the public about safety on the road.
Latest News
A report suggests that Mazda has greenlit rear-wheel drive, inline-six sedan, thanks to the CX-60 and CX-90 sales.

The LTO reports that the 13-million vehicle plate backlog could be addressed by as early as 2025 or as late as 2026.

Isuzu Philippines Corporation has just previewed an upcoming limited edition of the D-MAX on their social media pages.
View More Articles