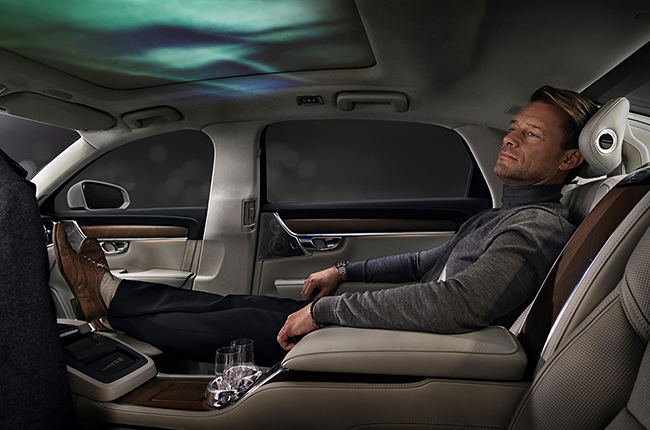 Imagine being driven around in an executive sedan where comfort and satisfying your senses is priority. Volvo plans to do just that with the S90 Ambience Concept. Touted as the industry's first sensory experience, it synchronizes visuals, sound, and scent to redefine in-car luxury.
The Ambience Concept redefines luxury by taking it beyond material choices, creating a car that connects with your senses. The design explores how people feel inside the car and enables them to influence their own mood and well-being.
Based off of the S90 Excellence trim level, the Ambience Concept allows passengers to personalize their in-car atmosphere with a smartphone app to choose between seven themes. The themes can represent certain experiences, such as the Northern Lights, a Scandinavian Forest, Swan Lake, and more. Each provides different variables that create a mood that can range from relaxing to invigorating.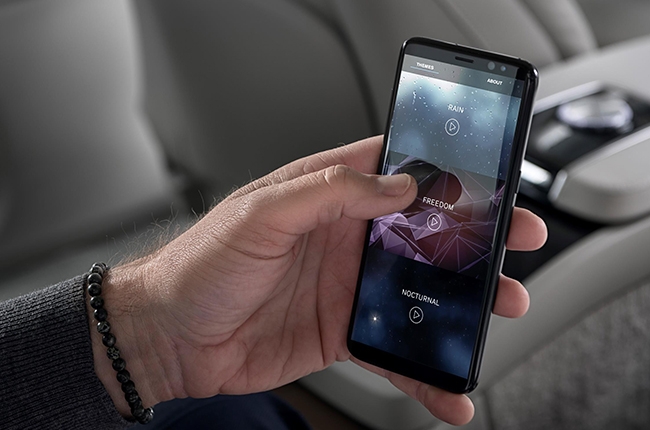 The synchronized audio plays through the car's Bowers and Wilkins premium sound system, which includes speakers in the headrest for an immersive experience. Each theme is matched with one of four chosen scents which deploy simultaneously from a vent in the center console.
Volvo aims to make the S90 Ambience's features trickle down into the current lineup of S90 trim levels, especially in China, where they have sold more than 100,000 cars in 2017. China is Volvo Cars' largest single market and the company's biggest marketplace for the S90 sedan.
Latest News
Kia Philippines placed a huge reg box in High Street, BGC the could fit a car inside, and we think we know what's inside.

The Miata's remarkable performance proves how it can overpower other fully-built race cars.

There's a new Toyota coming – and here are our guesses on what it would be.