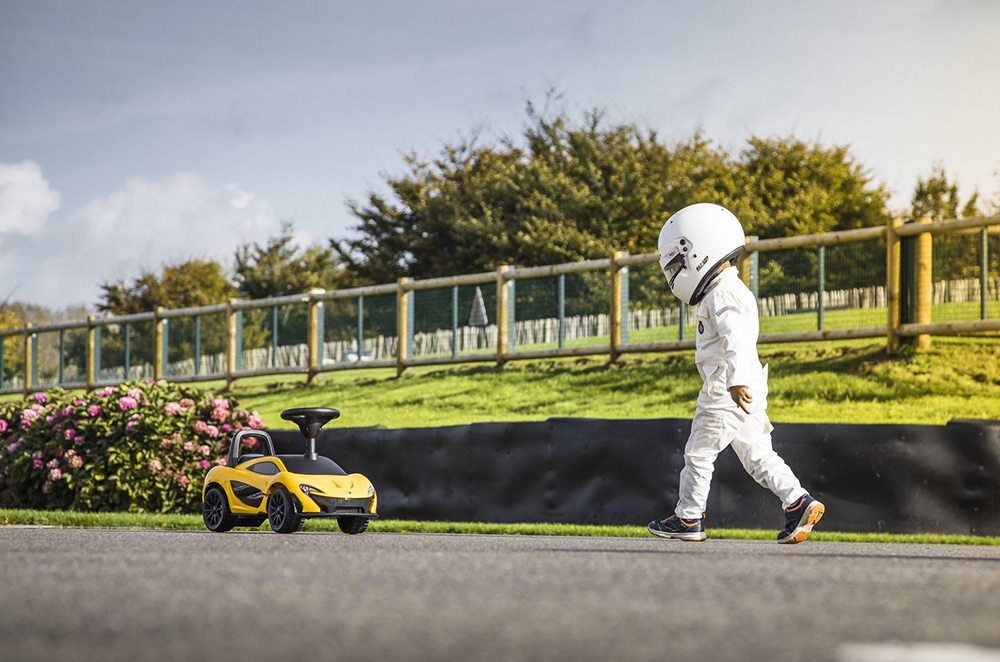 Christmas is just around the corner and McLaren found a way to create the perfect car for kids. Say hello to the 'foot-to-floor' edition of the McLaren P1.
This McLaren P1 comes with a head-turning yellow and black exterior paint, similar to its original version. Powering this 'vehicle' will depend solely on the trampling power of a kid.
McLaren has also released a full-electric "ride-on" McLaren P1 that can run up to 5 km/h. In addition, the company released an intricate hand-made scale model of the McLaren P1.
Watch the video below to see McLaren's latest creation for kids.
Latest News
Volkswagen felt a little sick about having just five colors for the Golf R and decided to add 40 more.

Paul McCartney-commissioned Minis for Penny Lane's promotion is now tagged and can be yours.

The tour will happen on weekends of August and September.