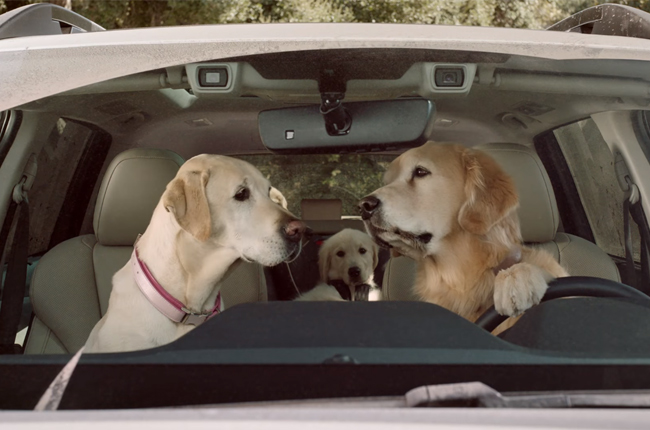 For the love of dogs (and cars) this Subaru ad really had us awed. Our paw-friends, the Barkleys, are back with a new ad series from the Japanese marque dubbed "Dog Tested. Dog Approved."
Before we almost forget, the idea of the commercial is to advertise the Ascent. The clever thing is, this was done with the help of our canine superstars—a family of Labradors and Golden Retrievers.
The series consists of 4 new videos and were aired at the 24th annual Screen Actors Guild (SAC), which Subaru sponsors for 14 years now.
"With more than half of Subaru drivers having pets, we believe it is important to celebrate the love of pets shared by our owners. Pets are considered members of our Subaru family and utilizing the Barkleys in our campaigns allows us to connect with our customers in an authentic, fun, and entertaining way."
In addition to this, Subaru partnered with BuzzFeed and Funny or Die for a custom content to highlight the #MakeADogsDay campaign. This includes short viral videos for people whose hearts belong to pets.
There's nothing cuter than seeing a family of dogs inside a car, no matter what they do, and Subaru wins us just like that.
Latest News
Proper tracking and management of a company's truck fleet is a must nowadays

While it has officially been teased there is no release date yet for the much-awaited wagon

Plans of the new import terminal shall be further elaborated.
View More Articles