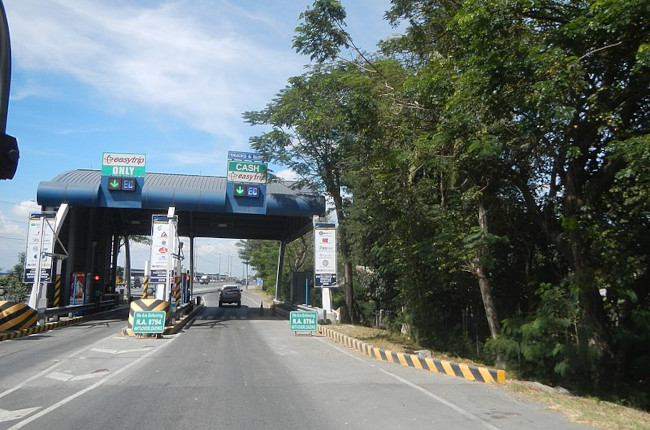 For the longest time, motorists had to go through Metro Manila in order to make a trip from north to south, and vice versa. Going through the city traffic is a taxing experience for many but vehicles looking to make a trip through the metro to get to the rest of Luzon need not fret by March 30, 2020, according to Ramon Ang, the president, and chief operating officer of San Miguel Corporation.
Ang announced October of last year, that the project's completion date will be pushed back. Previous reports have stated that the NLEX-SLEX connector would have been finished by December 2019. However, due to delays because of problems building over oil lines in the Pandacan district of Manila, the project ended up with its March 30, 2020 target date.
Skyway Stage 3 stretches 14.8 kilometers and is an elevated highway that cuts travel time between NLEX to SLEX down to just 15 minutes instead of 2 hours through the city. The entrance to this expressway is either in SLEX Buendia or NLEX Balintawak, thus marrying the two main highways to the rest of Luzon.
Can San Miguel Corporation deliver?
Last year, Ang announced and delivered on his promise when the Alabang-Zapote exit was causing various delays for motorists starting December 9, 2019. A steel ramp was installed in order to alleviate the traffic situation. The solution was doled out on time according to Ang's statement and resulted in a collective sigh of relief once roads freed up.
The announcement for the completion could also be spot-on like last time, and with one delay alleviated and addressed, we may be able to see less traffic in the metro come March 30, 2020. In tandem with the NLEX Harbor Link that is open and helps alleviate traffic up-north, 2020 looks like a good year for Philippine motorists if nothing else gets in the way of the construction.
Latest News
With a turbo motor, a character-filled interior, and a smart look, the Tharu lands in the Philippines breaking new ground for VW Philippines.

Subaru is producing a special edition of the WRX called the WRX TR which is set to be unveiled next month on October 7, 2023.

A report suggests that Mazda has greenlit rear-wheel drive, inline-six sedan, thanks to the CX-60 and CX-90 sales.
View More Articles