It's that time of the year again. Christmas is right around the corner, and many are scrambling to think up the perfect presents for their loved ones. If you have a partner who's a car enthusiast or gearhead, you might be struggling to find something they'll appreciate.
Car lovers can be very particular folks, so you have to bring your A-game when picking a suitable gift. Here are ten of our best Christmas gift ideas for your gearhead partner.
A new head unit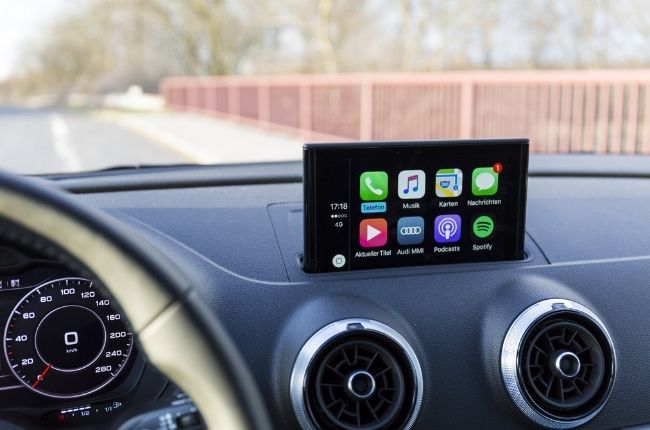 These days, having a modern infotainment system on your car is virtually a must. It keeps you connected to the world while providing comfort and convenience that an ordinary stereo system just can't match.
If your partner has an older car without a touchscreen head unit, they might enjoy an upgrade. There are plenty of options in the market that vary in price and features. These are available for all kinds of cars, whether a sedan, crossover, or SUV. The most affordable ones offer simple Bluetooth and AUX capabilities, while many top-shelf units allow Android Auto and Apple CarPlay connectivity.
A wireless phone charger
Newer cars like the Ford Territory come equipped with built-in smartphone wireless chargers. In the absence of this feature, you have to look to the aftermarket. A wireless charger typically comes with a mount for securing the device with ease. Your partner could appreciate fewer wires in the car, and the wireless power-ups could bode well for future road trips. Only get this, however, if you know that your partner's smartphone supports the feature.
A dashboard camera
Dashcams have become prevalent in a lot of cars for so many reasons. These tiny cameras record driving in real-time, providing a layer of security for your vehicle. If your partner ever gets into an accident, dashcam footage can help determine who's at fault. It can even help their case if they need to file an insurance claim for the accident. A dashcam is a thoughtful gift that can show your partner how much you care about their safety.
Auto insurance
On the topic of auto insurance, gifting your partner with a comprehensive policy can be another way to show how much you care. Cars are valuable, and they deserve protection against the unknown dangers of everyday life. While it may be an unconventional gift, your loved one could appreciate it more than the average present.
A portable car vacuum cleaner
Car enthusiasts can be annoyingly meticulous with their vehicle's interior. They don't want to mess up the spotless cabin and well-crafted upholstery. To make things easier on your partner, you can gift them a portable car vacuum cleaner. Many of these products are small enough to put in the trunk or under the seats and powerful enough to clean dust and grime from everyday use.
A toy version of their car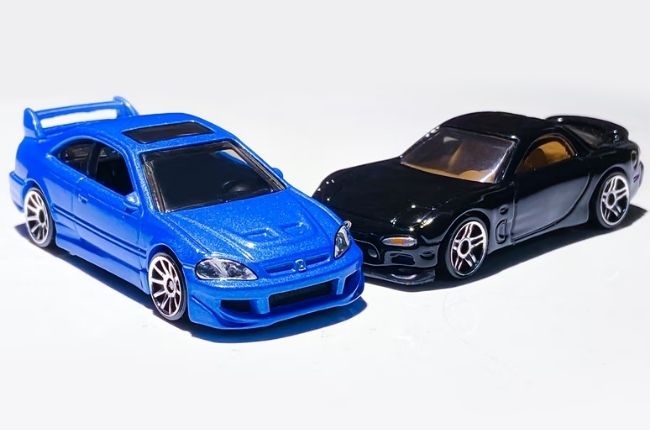 Many enthusiasts started their car-loving journey with toys. Stuff like Hot Wheels and Tomica cars bring back memories from happy times. Give your partner a sense of nostalgia by gifting them a toy version of their vehicle. You might have to look hard, especially if it's a rarer model, but it'll be worth it to see the look on their face when they open up the box.
A car wash
Sometimes, the best gifts aren't objects. Helping out your partner with car wash duties is a surefire way to show your appreciation. You can even spice it up by giving your partner a year's worth of car washes. Whatever you decide, make sure you splurge for the good stuff and consider having the car waxed for maximum effect.
Driving shoes
A good pair of driving shoes is a safe gift for any car enthusiast. It could allow your partner to drive better and more comfortably, especially on longer trips. Elevate the gift by choosing a stylish pair that they won't be afraid to wear outside the car. Something in leather or suede never fails to impress.
Driving gloves
Driving gloves can be both a practical accessory and a subtle fashion statement. Yet, many drivers continue to ignore the power of a pair of well-made driving gloves. To those unaware, gloves can give drivers a superior grip on the steering wheel. It can also protect the wheel's leather against oils and impurities from bare hands. For the most bang for your buck, a premium pair in sheepskin leather can last years, if not decades.
A next-gen gaming console
If you're looking for a more sizeable purchase, we're sure most people would love to receive a next-gen gaming console like PlayStation 5 or Xbox Series X. For gearheads, PS5 racing titles like F1 2021 and MotoGP 21 are sure to sate their need for speed. On the Xbox, there's the newly-released Forza Horizon 5. There are plenty of other games on the way as well, including the PS5's much-anticipated Gran Turismo 7, ensuring hours upon hours of high-octane fun.
Latest Features
The price of insuring your car usually varies depending on the model of your choice.

It seems that hybrid cars are starting to normalize in the Philippines.

What do you consider when buying a family car?
View More Articles