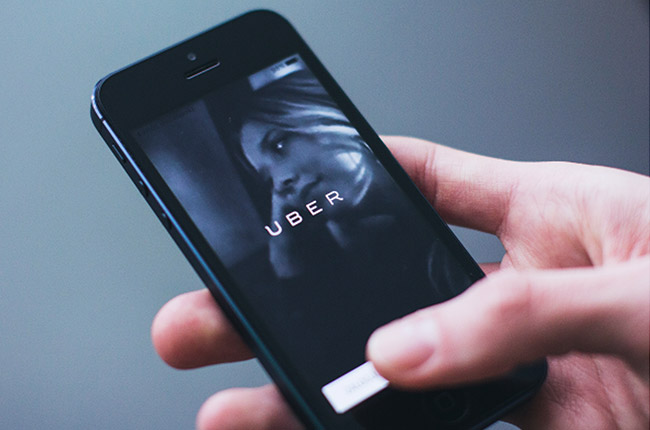 The demand for a safer and better public transport in the Philippines has made ride-sharing services like Uber very popular. This is, of course, aside from the attractive earnings once you have become a partner Uber driver.
If you have booked an UberX, you have mostly likely been picked-up by a Toyota Vios, Isuzu Crosswind or a Mitsubishi Mirage G4. But Uber's policy expands to other car brands such as Volkswagen, Mazda, and Peugeot that are also reliable and fuel efficient. These alternatives also offer a distinct exterior and well-appointed interior which will impress your passengers.
Volkswagen Polo
Available as a sedan and hatchback, the Volkswagen Polo is the German manufacturer's entry level offering. The sedan variant, Trendline 1.6 MPI AT, has a 1.6L gasoline engine that can give a maximum output of 105 horsepower. Fuel consumption fairs well clocking at 15.38 km/L. As for its hatchback version, expect the same performance and fuel economy. The price range? The Polo Sedan is available from P840,00 to P860,000. There is an on-going P134,000 cash discount promo on the Volkswagen Polo Sedan Trendline 1.6 MPI AT so you might want to check that one out. As for the hatchback, its price is at P950,000.
Mazda 2
Just like the Volkswagen, the Mazda 2 is available in two body types – sedan and hatchback. The 4-door version is the current holder of the 2015 Car of the Year Philippines per Car Awards Group Inc. (CAGI). Its interior comes with driver centric features, which include a 3.5-inch entertainment system and audio controls on its steering wheel. One of its variants, the SkyActiv R, even comes with paddle shifters, automatic climate control and an active driving display. Under the hood is a 1.5L SKYACTIV-G engine that roars to a maximum horsepower of 108. Price starts at Php 850,000.
Peugeot 301
The Peugeot 301 is a diesel powered sedan that you can get under P1 million. It has a 1.6L HDi engine which gives a maximum 92 horsepower output. It has a dedicated audio system so you can keep stress levels at bay when stuck in traffic. The French car also boasts a 506L boot space, perfect for passengers with large baggage.
According to our partner, Uber Manila Tips, you are eligible if your car is as a 4-door compact, mid-size, AUV or a sub-compact SUVs. 0.8L vehicles like the Suzuki Alto and Hyundai Eon are acceptable since there is no minimum engine displacement. Uber accepts all colors so you don't need to get one in black. The year requirement however is more stringent. As per LTFRB's requirements, Uber will not accredit vehicles older than 3 years old.
Latest Features
The price of insuring your car usually varies depending on the model of your choice.

It seems that hybrid cars are starting to normalize in the Philippines.

What do you consider when buying a family car?
View More Articles