The Nissan Navara is a fan-favorite, and it is often at the top of people's most recommended lists for good reason. It's comfortable, it handles well, and its diesel motor is one capable hauler built for just about any tasks in the Philippines. The model's success has spawned a brother in the form of the Terra, another success story for Nissan, and is equally regarded.
With great performance and high praise being sung for this pickup truck, there are a few key points that make us want to take this rig out and hit the road. These are also reasons why it could have been a top contender in our pickup truck comparo, an event that it will reprise a role in, we assure you.
The diesel engine
While it is not the most powerful motor on the planet, for its class, however, it is more than enough to meet your needs. The 2.5-liter diesel engine comes with up to 187 hp and 450 Nm of torque on the top variants. Lower models don't get a smaller-displacement motor, instead, it gets the same YD25 engine, but is detuned to 160 hp and 403 Nm of torque, which is still some serious figures, good for hauling or just cruising around town – and did we mention that it's a diesel? We did? Alright just making sure.
The ride
While most pickup trucks have an independent front suspension with coils springs, and a leaf spring rear setup with a live axle, the Navara eschews that and goes fully-independent on all four corners. We've said it before in our review, it is one of the most comfortable in its class and can go toe-to-toe with some other crossovers as well, which is a feat in itself because of its ladder-frame chassis.
The infotainment system
With Nissan's 8-inch infotainment system, you won't need to make do with those clunky phone holders anymore. Apple CarPlay and Android Auto come as standard with this head unit found in the truck's VL trims. While it costs more, the addition is a well-executed piece of equipment that will display your maps, music, and other apps clearly, and can be interacted with via the touchscreen. There is one more item in its spec sheet though that is a notable inclusion, and one of the pieces of technology that we absolutely love and was given an update recently along with the Intelligent 8-inch infotainment system.
The around view monitor
Though not a new technology, it does help a ton when it comes to piloting a rather large car in a tight situation. Parking and getting out of the slot could be a challenge for newer drivers, but we promise, this is a feature that you will be glad to have. The Around View Monitor, or AVM, is a convenient and useful tool for beginners and even veterans. It allows you to see everything that is happening around the car – oh and this feature is available on the lower trims of the Navara, starting with the EL variants.
The price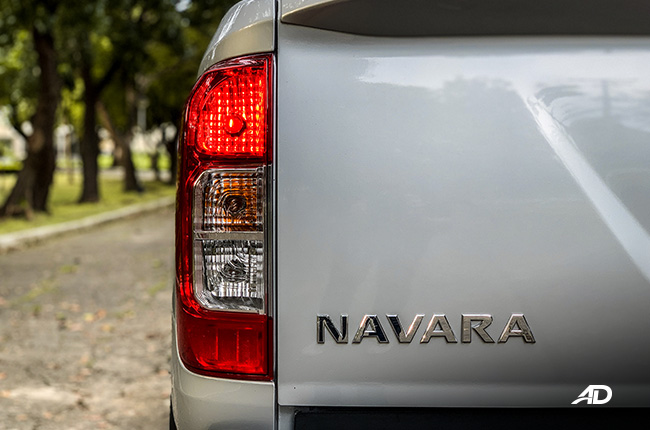 Did you know that you could get a top trim Nissan Navara for just P1,515,000? That's a pretty good bargain knowing that other offerings in the market will cost substantially more for top of the line features. Of course, that is for the standard VL variant, if you want more, you can opt for Nissan's Sport which comes complete with extra body kits and a different set of two-tone alloy wheels.
On the flip side, you can also get yourself a very affordable Navara at just P929,000, and that variant has all the basics while maintaining the model's revered ride comfort and basic features, but hey, if you're not that picky and would like to drive a manual, then this could be a variant for you.
Latest Features
Both are within the same price range but are in many ways different from each other.

The Chevrolet Tracker presents tempting design details and features that should be given much more attention.

Choosing the right vehicle is hard so we created a list of 10 vehicles that could tick all the right boxes for your current and possibly your future needs as a young professional.
View More Articles