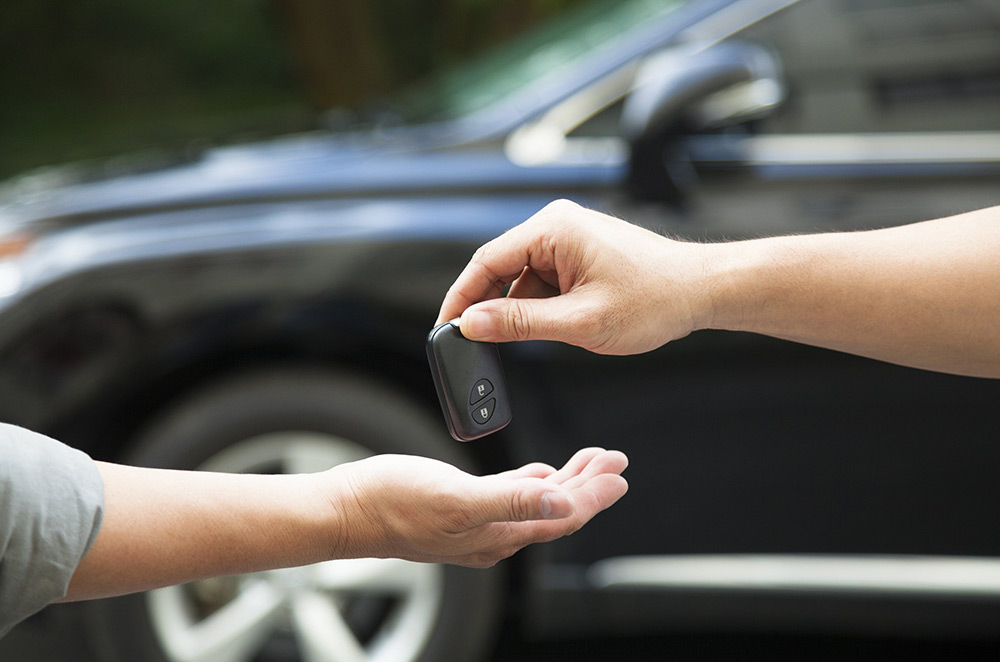 The moment you drive a car out of a dealership, 11% of its value is lost to depreciation. For the next 5 years, you lose between 15% and 25% per anum, assuming you register 10,000 km to 15,000 km on the clock per year. Now, after 5 years of ownership, your car will be worth 35% of what you paid for it at the dealership, or thereabout depending on the brand and model of your vehicle.
Its value shall gradually depreciate over time. Aside from the mileage factor of a vehicle, the condition of the car could also affect its value, therefore, taking good care of your car is a must, as even the smallest discrepancy could result in a lower valuation. In order to avoid that, we highly insist that you avoid all of the 4 things listed below, as these practices can potentially affect your car's resale value.
Losing track of your car documents
In the future, when you finally put your car on sale, buyers usually investigate your ownership history. In order to do so, they will be needing supporting documents such as your service booklet, registration documents, official receipt, and other essential papers that are needed to be checked. This is why it is important to keep track of your car's documents in order for you to properly present its history and roadworthiness after the original ownership phase. The more accurate the records are, the more chances you winning over the buyer and closing the deal.
Cosmetic damage
As mentioned, taking care of your car is a must. Given that the overall exterior and interior appearance could affect its resale value. Paint should be meticulously taken care of, wash it regularly, and apply it with wax at least once a month, or better yet invest in paint protection film of ceramic coating. If ever your car has scratches or any other damage, it's best to have it repaired in order to maintain its good looks. Like the exterior, you must also maintain a clean environment inside your car's cabin. From the dashboard to the carpet, and most especially the seats, everything must be kept clean from time to time.
Remember, small marks, scratches, and dents might give negative impressions while your car is up for sale. Therefore, it's best to have it repaired, or better yet, avoided entirely.
Skipping your car's regular maintenance
Everyone must religiously follow the maintenance schedule of their vehicles in order to ensure it's in working condition. Nowadays, brand new cars come with a service booklet wherein your past oil changes and other periodic maintenance services from your trusted dealer or shop are recorded. Some buyers would look into these booklets just to see if your car has been properly maintained throughout your years of ownership.
Aside from retaining its market value, you're also saving your car from any potential problems in the future. Going through regular maintenance should allow you to immediately go through the small repairs that need to be done, therefore avoiding the occurrence of greater problems later on.
Accessorizing your car
Lastly, accessorizing your car could be a fun activity, yet, it could also affect the resale value of your car. Not all people have a thing for aftermarket accessories, that's why you should limit yourself in personalizing your car too much as you might end up lowering its valuation.
However, keep the stock parts on hand, stick to bolt-on modifications, and stay away from fabrication or accessories that could be too invasive. By doing this, you can easily revert your car back to stock and even throw in the parts as a bonus if the buyer is willing.
Latest Features
The Nissan LEAF presents the perfect price, technology, and practicality for your first EV purchase and experience.

Will GAC be able to unsettle Honda's ever-present Civic RS? Let's dare to compare!

The Suzuki Ertiga Hybrid presents advanced mild-hybrid technology as well as versatility at a very tempting price point.
View More Articles