Overseas Filipino workers (OFWs) transact through AutoDeal on a regular basis. Thousands of inquiries were fielded in the year 2019, and we managed to gather the 10 most inquired for models before. After the inquiry, comes the sale, and we also have metrics that illustrate whether that initial inquiry produces a sale across the pond.
For Filipinos working abroad or otherwise, these cars present themselves as good buys. Taking note that buyers don't normally get to see the cars in person means that the closest a consumer of this type can get to a Philippine model will be through family members or through news and reviews of the model which we at AutoDeal provide. Ford's OFW Assist also helps make transactions with our modern-day heroes seamless, allowing for a buttery smooth transaction for Filipinos wanting to own a Ford.
So without further adieu, here are four of the best-selling cars for OFWs for the year 2019, starting from the fourth.
4th: Mitsubishi Xpander – 6.10%
After a sprint straight to the top in 2018, the Xpander continued to sell quite well throughout the year in 2019. The 7-seater small MPV, which features expansive space and a refined ride continues to entice Filipinos because its price tag is just right for most.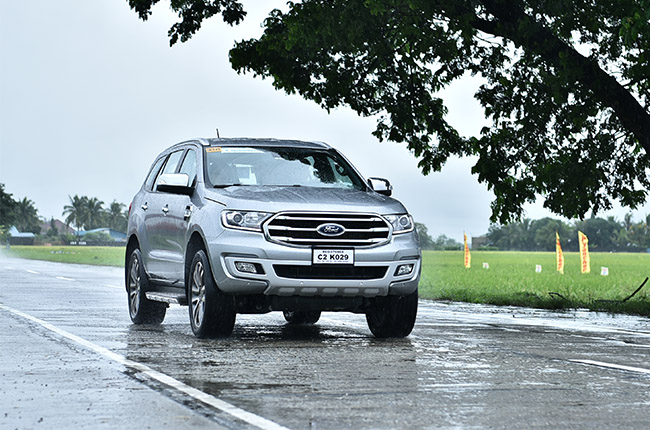 It's neck and neck between the two midsize PPVs. Ford's Everest had attractive price points all throughout the year and a major refresh for the 2020 model year with a 2.0L diesel engine that could be had with one or two turbos. The SUV also gets the latest and greatest tech from Ford, which only makes it an even more enticing buy knowing that is is one of the better-riding PPVs out in the market today.
The Nissan Navara is also on the list and it shares a spot with the Everest. It features the most comfortable ride in its class, and a healthy dose of features. A slight update also helped this pickup to grab a few sales along the way in 2019. Because it is a pickup, it has stellar value in the Philippines, and because it is a Navara, it has a strong following which Filipinos overseas can appreciate.
1st: Ford Ranger – 12.88%
It appears that the Ford Ranger continues to win top honors on AutoDeal. Our pickup truck comparo, released at the tail-end of 2019, put the midsize pickup crown on the Blue Oval's truck because of its stellar features, build quality, and a potent engine. It single-handedly outclassed the other models beneath it, which goes to show that a well-equipped pickup truck will capture and peak the interests of Filipinos in and out of the country.
Latest Features
The price of insuring your car usually varies depending on the model of your choice.

It seems that hybrid cars are starting to normalize in the Philippines.

What do you consider when buying a family car?
View More Articles