When the Suzuki XL7 launched and the Mitsubishi Xpander Cross also launched, we thought that this would be another Xpander versus Ertiga but taller. Now, that may be true, but the added ground clearance isn't the only thing that makes these cars an enticing buy. For a little over P1,000,000, both high-riding MPVs, look the part, but which has more in store?
So before we actually get these beauties to test and try out, we figured we'll do a spec war. Here's a Head to Head.
UPDATE: This article has been revised with specs of the Philippine domestic market units and our inputs.
Exterior
Appearance-wise, both vehicles feature extra ground clearance on top of the looks of the models that they are based on. The Xpander Cross looks like an Xpander, but with bigger wheels and extra body cladding. Ground clearance for the Xpander Cross is rated at 225 mm.
The XL7's front, however, is more differentiated compared to the Ertiga. You have square headlights and body cladding, but the Ertiga genes show towards the side and at the rear. Ground clearance is rated at 200 mm for the Suzuki.
Pretty much, what we've said about the Xpander and Ertiga are constant. They're both good looking on their own, but these taller vehicles elevate their appeal ever-so-slightly – pun intended.
Interior
The Xpander Cross features an interior that is very similar to the current-generation Xpander. The upholstery comes with a leather option. It comes in a brown color that differentiates it from the model it is based on. The elements and the shapes are largely the same, and familiarity is key.
Since this is based on an Ertiga, the dashboard looks exactly the same. Everything from the dashboard to the steering wheel looks like it came straight off an Ertiga. That's not a bad thing, so is the black leather interior that is available overseas. It appears that Suzuki will be introducing a 7-seater, but with a 6-seater option, the Ertiga-based model has a point of differentiation against other small MPVs.
For this one, we feel that the Xpander does have more flair thanks to the subtle and dark brown leather that Mitsubishi has opted to put, which is a nice touch of form to an otherwise utilitarian-focused cabin. The Suzuki has almost the same amount of utility but with a touch more style. There are more layers of material that can be found, but not color. It seems as if both cabins do have their merits, and we feel that both will depend on what the owner will value more.
Technology
The Xpander Cross features a 7-inch touch screen infotainment system that comes with Bluetooth and USB functionality and outputs to a 6-speaker audio system. A keyless-entry feature also accompanies the MPV's package, and that means that push-start will come standard along with cruise control.
For Suzuki's contender, the infotainment system measures in at a 10-inch size, and also comes with Bluetooth and USB for connectivity. The car does come with a keyless entry system and push-start button. It also comes with a rear camera, automatic climate control, a 6-speaker audio system, and 12v sockets from the front to the back.
The Xpander Cross is missing a backup camera in its spec sheet, while the XL7 has it. The Suzuki doesn't have cruise, but the Mitsubishi does. Take your pick between either, but the fact of the matter is, the 10-inch infotainment system on the XL7 is definitely a head-turning piece of equipment, and that has our fancy.
Safety
It's RISE versus HEARTECT in this category, along with a couple of airbags and a set of passive safety systems. Both bodies take into account rigidity and safety in the event of a crash. Mitsubishi and Suzuki both put in the effort to develop better platforms for their consumer vehicles.
It starts to differ when we look at the specs. The Xpander Cross has dual front airbags, traction and stability control, ABS with EBD, emergency stop signals during a stint of hard braking, and ISOFIX tethers for child seats. It's a well-rounded package of passive safety systems.
The XL7, on the other hand, also has dual airbags, ABS with EBD, Stability Control, Side-impact door beams, but no traction control, which is quite odd. It gets less odd when you find that about 103 horsepower won't exactly burn rubber so easily. We think that the Xpander Cross wins in this regard, but just by a hair.
Engine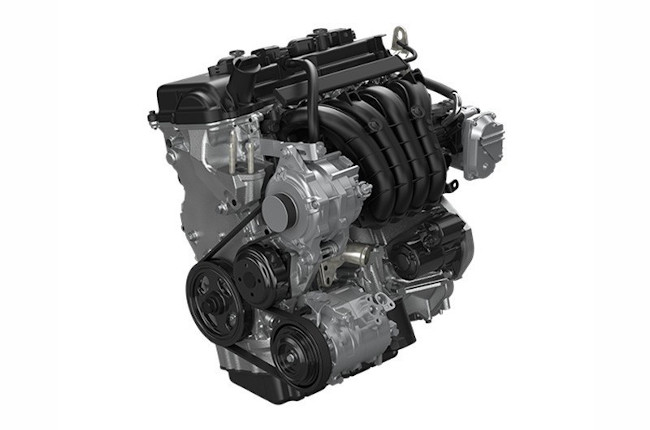 Both models have 1.5-liter gasoline motors under their hoods. Both motors produce around the same power at just a hair over 100 hp, and torque figures that are only 3 Nm apart, so they should be dead-even.
Even down to the gearboxes, there are no discernable differences between models. Suzuki and Mitsubishi have outfitted these two with 4-speed automatic transmissions, so driving either should be similar.
Verdict
When it comes down to it, the Xpander and the XL7 are neck and neck in terms of their features. With only a few features separating both of their viability as great cars. It appears that it'll be a very close call.
That is, if the prices were the same. Mitsubishi actually put their Xpander Cross on the same lineup as the normal Xpander, only this time, it sits at the top. At P1,255,000, the Xpander Cross may seem like a good deal as a baby-Montero Sport, but it should stay far away from the Suzuki XL7's price tag.
At only P1.068,000 the XL7 is a steal when put up next to the Xpander. At this price, it's an easy recommendation from us to go for the XL7. Though if you can afford and pay for the Xpander Cross simply by its looks and its reputation in the Philippines, then that might be worth the premium. Though, for us, if you're looking at the Mitsubishi, the Suzuki just might sway you away.
Latest Features
The price of insuring your car usually varies depending on the model of your choice.

It seems that hybrid cars are starting to normalize in the Philippines.

What do you consider when buying a family car?
View More Articles