With the Suzuki XL7 on the cusp of being launched and the Mitsubishi Xpander Cross still on the horizon, we figured that we'd have a preliminary, and international comparison for these two models. We'll be using the top of the line specifications for models found in other countries.
So here's our "while you wait" as to which is better. In the end, we'll give a general comparison between these two, but once both models are out, we'll update this article.
Exterior
Appearance-wise, both vehicles feature extra ground clearance on top of the looks of the models that they are based on. The Xpander Cross looks like an Xpander, but with bigger wheels and extra body cladding. Ground clearance for the Xpander Cross is rated at 225 mm.
The XL7's front, however, is more differentiated compared to the Ertiga. You have square headlights and body cladding, but the Ertiga genes show towards the side and at the rear. Ground clearance is rated at 180 mm for the Suzuki.
Pretty much, what we've said about the Xpander and Ertiga are constant. They're both good looking on their own, but these taller vehicles elevate their appeal ever-so-slightly – pun intended.
Interior
The Xpander Cross features an interior that is very similar to the current-generation Xpander. The upholstery comes with a leather option. It comes in a brown color that differentiates it from the model it is based on. The elements and the shapes are largely the same, and familiarity is key.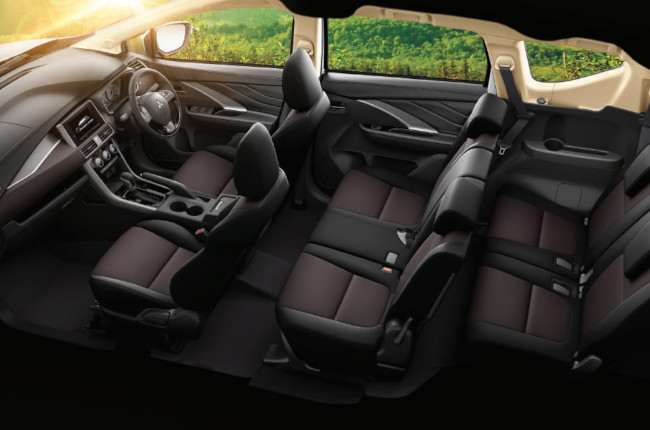 Since this is based on an Ertiga, the dashboard looks exactly the same. Everything from the dashboard to the steering wheel looks like it came straight off an Ertiga. That's not a bad thing, so is the black leather interior that is available overseas. It appears that Suzuki will be introducing a 7-seater, but with a 6-seater option, the Ertiga-based model has a point of differentiation against other small MPVs.
For this one, we feel that the Xpander does have more flair thanks to the subtle and dark brown leather that Mitsubishi has opted to put. Though, points should be given to the XL7 if the 6-seater XL6 comes in.
Technology
The Xpander Cross features a 7-inch touch screen infotainment system that comes with Bluetooth and USB functionality. A keyless system also accompanies the MPV's package, which means that push-start will come standard along with cruise control.
For Suzuki's contender, the infotainment system measures in at an 8-inch size, and also comes with Bluetooth and USB for connectivity. There is no keyless entry and push start, however, there is cruise control.
In terms of technology, it seems the Xpander Cross wins by one feature. At least in terms of what is currently offered in other countries.
Engine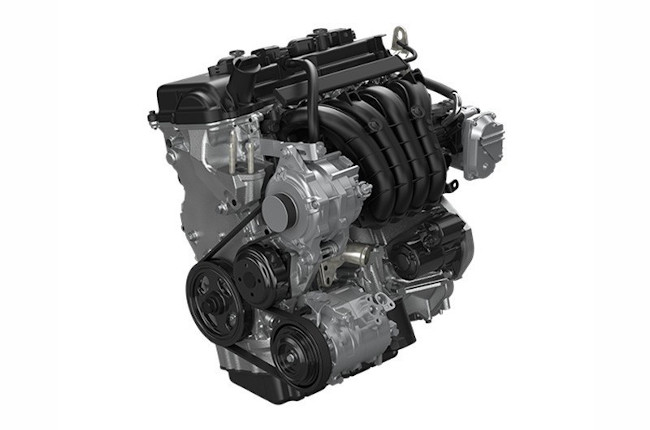 Both models have 1.5-liter gasoline motors under their hoods. Both motors produce around the same power at just a hair over 100 hp, and torque figures that are only 3 Nm apart, so they should be dead-even.
Even down to the gearboxes, there are no discernable differences between models. Suzuki and Mitsubishi have outfitted these two with 4-speed automatic transmissions.
Verdict
There is no definitive winner just yet, but these two MPVs have a case to make in the market. Both models are taking advantage of the success of their platforms. It seems that these vehicles are more premium counterparts to their brethren with better interior materials and more body panels with black plastic cladding.
We can't compare using price, but between the two, the Xpander looks more feature-packed, and more exciting on the inside. If their counterparts are any indication, the XL7 will likely undercut the price of most of its rivals anyway.
We cannot give a definite winner just yet, but it looks close. Both brands have two contenders, and both are very similar, almost too similar.
Latest Features
The MG ZS is a good value proposition with a price that is under P1,000,000. Which variant is the right one for you?

Kia's new crossover is new, but that doesn't mean it doesn't have a few interesting bits about it. Here are some facts.

Better fuel economy can depend on how you drive, but it can also depend on what you drive.