Are you in the market to purchase a vehicle soon? Be it a brand new car or a used one, we all know that buying a car is one of the biggest investments a person could make. Unfortunately, not everyone is financially blessed and can pay the full price of a vehicle at a moment's notice, not to mention that you have to buy other times in conjunction such as insurance and registration. This is why car loans and financing options are other good options to consider if you want to get a car. It is also important to note that some automakers also offer special promos and deals that can help you more easily attain the car you want.
These options let you, the borrower, loan money from a bak or a lender to purchase a vehicle. The only catch here is that you will have to pay them back with interest over the agreed loan term at the risk of having your vehicle repossessed if you fail to pay for your car.
Who can get a car loan?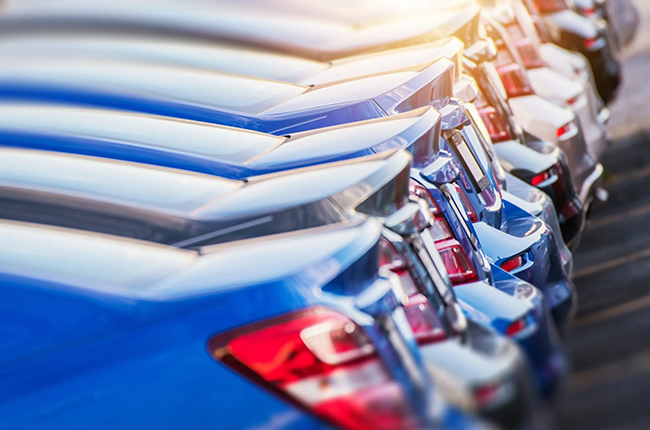 Filipino citizens between 21 but not more than 65 years old when the loan matures with a joint monthly income of at least P30,000 (P40,000 for some banks) may apply for a car loan. If the borrower doesn't meet the minimum monthly income, a co-maker income can be included.
It is important to note that some banks will require the borrower to be employed for at least two years on a permanent or regular basis. This will help ensure them that you will be able to pay for your loan.
What if I'm living/working abroad?
For those working or living in another country as OFWs, they may apply for a car loan locally as long as a related or qualified Filipino citizen or guarantor or co-maker is available. Foreigners living or working in the Philippines may also apply for a car loan if they are endorsed by the company that he or she is working for and has a qualified co-maker/ Filipino citizen guarantor.
What are the needed documents to apply for a car loan?
Locally employed borrowers will have to present and submit the following items listed below:
Duly accomplished application form.

Valid government-issued I.D. with signature and photo such as Driver's License, Passport, etc. of borrower and co-maker (if available).

The latest proof of billing.

Copy of Certificate of Employment (CoE) with compensation and latest income tax return (ITR).

Three months' worth of payslips.
For those who are self-employed or have businesses:
Certificate of Business Registration with DTI for entities with sole proprietorship or SEC if under partnership/corporation.

Latest ITR.

Latest financial statements such as Audited Financial Statements, Statement of Assets and Liabilities, Statement of Income and Expenses, bank statements, and/or photocopy of your passbook for the last three months.

The latest proof of additional/other income such as lease contracts, certificate of deposits, and/or stock certificates.
If you work abroad, you will need the following documents:
OFWs must provide the latest employment contract authenticated by the Philippine Consulate.

Those working as a Seafarer/Seaman must have their latest crew contract.

Proof of remittance for the last three months or more.
Apart from these documents, physical assets such as real estate and other owned vehicles can be used as additional proof of capacity to pay thus increasing your chances of getting your bank loan approved.
How much can you borrow from the bank?
Now that we are done discussing the physical requirements needed to get a car loan, you can now shop for a brand new or used car. Once you have made your choice, it's time to find out how much money you can borrow.
A borrower can loan up to 80% of the vehicle's price that can be paid from a 12 to 60 month period. However, banks will require you to put down a downpayment of anywhere from a minimum of 20 to 50% depending on the vehicle's price before releasing the loan to you.
You can check your desired financing rates on the AutoDeal Car Loan Calculator, here you can see what our partners Global Dominion Financing Incorporated and Right Choice Finance have to offer.
How do I pay my car loan?
There are many ways a borrower can pay off their car loan. One method is over the counter of the respective bank via cash or post-dated cheque (PDC) payments. Meanwhile, other banks allow payments through "Bayad Centers" located in malls or corresponding branches.
Online banking, on the other hand, is probably the most convenient option available as it allows you to make secure payments anytime, anywhere as long as there's an internet connection.
Getting a car loan is easy, well, as long as you meet (or surpass) the bank's requirements and, of course, be able to pay the monthly amortization on time. To avoid any inconveniences during the loan term, always remember to insure your car with the bank, have it serviced periodically, and drive defensively.
Latest Features
Both are within the same price range but are in many ways different from each other.

The Chevrolet Tracker presents tempting design details and features that should be given much more attention.

Choosing the right vehicle is hard so we created a list of 10 vehicles that could tick all the right boxes for your current and possibly your future needs as a young professional.
View More Articles