Difference in time-zones, distance, and international phone call rates – these are just a few of the factors that Overseas Filipino Workers (OFWs) face when buying a car. As such, AutoDeal.com.ph is geared towards simplifying the car buying process, especially to our kababayans working abroad.
In AutoDeal, you can search and compare brand new and used vehicles as well as browse for different car promos. If you're a Filipino working abroad and considering to buy a Ford, we have the OFW Assist program. The said program enables OFWs to purchase a Ford vehicle even if they are miles away from home.
However, you might want to consider getting a car loan first before pushing through with the actual purchase. With that, we've come up with an infographic to show the car loan requirements for OFWs.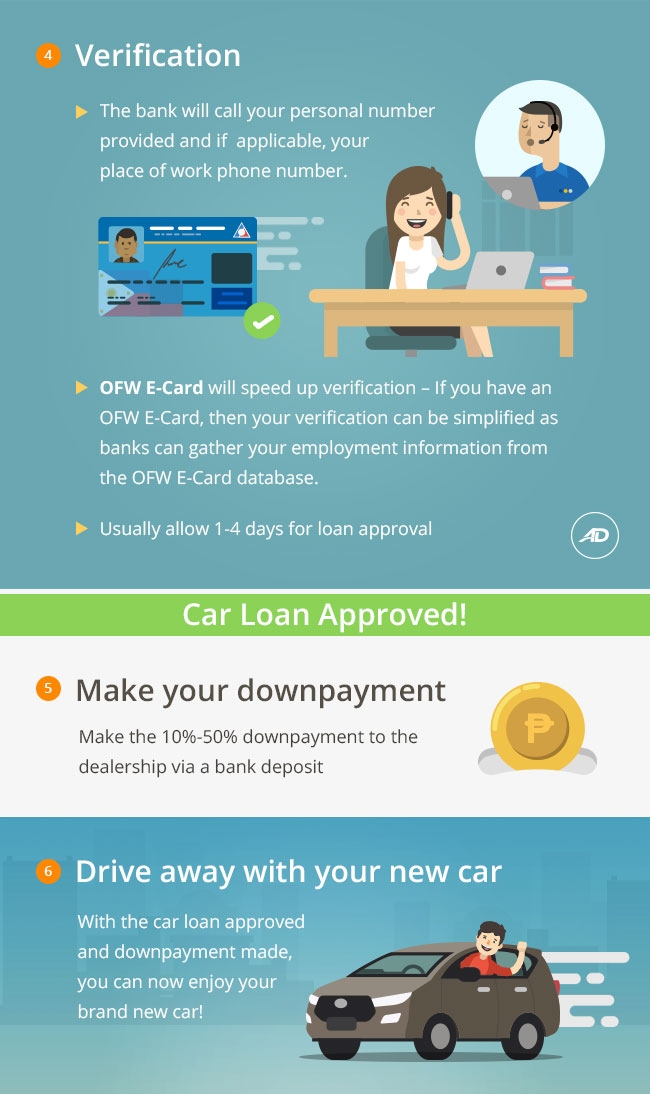 The OFW Electron Card (E-Card) is an identification card issued by the Department of Labor and Employment (DoLE).
Having an OFW E-Card on hand can speed up verification because the banks will be able to gather your employment information. Moreover, the said card serves as proof that the cardholder is a legitimate OFW and an Overseas Workers Welfare Administration (OWWA) member.
Land based OFWs can get their E-Card at the following offices: Philippine Overseas Employment Administration (POEA) Head Office; POEA Regional Office in Cebu City; OWWA Head Office; Singapore; and the United Arab Emirates (Abu Dhabi & Dubai).
As a reminder, to make the application or the transaction smooth, make sure that your requirements are complete. Besides, the faster you'll get the car, the happier you and your family will be.
Just One More Step To Get Your Quote
Find out more info, request a brochure, or request a quote by sending an inquiry below

Latest Features
With two variants to choose from, we have created a quick guide to see which one suits you best.

Hatchbacks, MPVs, midsize SUVs, and even premium crossovers; there's a ton of choices for families in the Philippines.

When it comes to getting a used vehicle it is important to remember these tips and to manage your expectations.
View More Articles