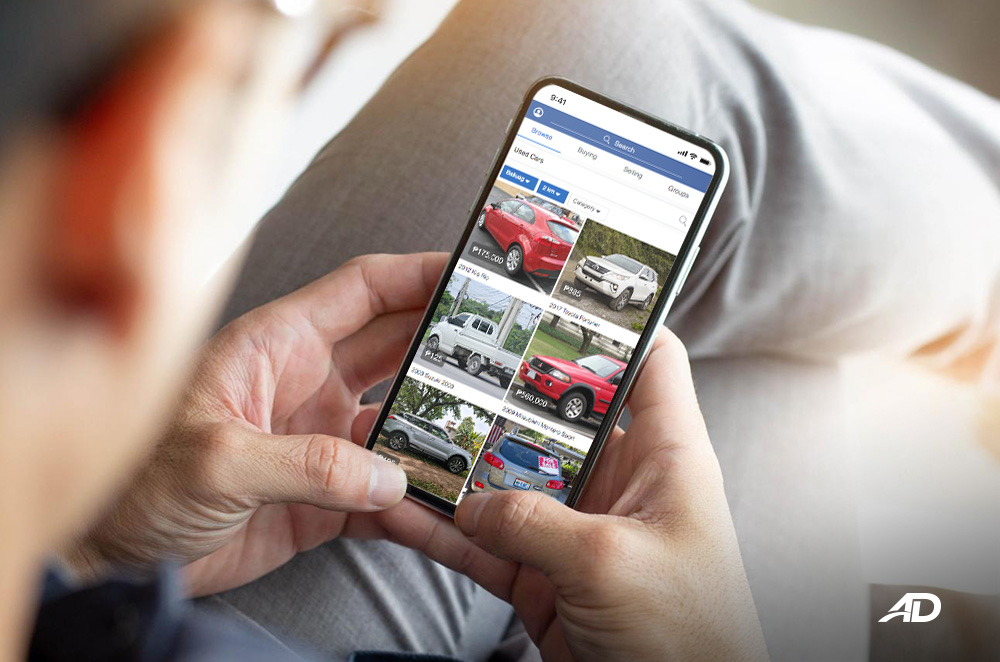 The used car market is a tempting one to look at especially if you are working on a budget and can't afford a brand new car. When browsing through any site for these used vehicles, it can be hard to determine which ads are legitimate. Luckily there are some telltale signs that you can pick up on to see if the seller is being fraudulent with their posting. Some deals are too good to be true, and will leave you with less money and no car; or with a second-hand car that's bound to abuse your wallet because of too many issues.
As a general rule of thumb, if it's too good to be true, it probably is. But for your reference, here is a list of what you should look out for when identifying a suspicious used car listing when on the hunt for a used vehicle.
Check for missing information
Given that these listings are typically online, you will not be able to see the vehicle in person until you decide to visit the location of the posting. This in turn becomes a challenge to assess whether the car you are looking at online is going to be a good purchase or not. Units on offer in the second-hand marketplace are often previous models that spent some years with their previous owner, with varying degrees of maintenance and care taken to keep them in good condition.
With second-hand cars online, you need to know everything you can before getting in touch with the seller. The first metric that you need to see on a listing is the price. The seller must post the vehicle with a price, but this is not to discredit sellers of exotic cars. If the car is a mainstream or mass-market model, then a price should almost always be posted.
Also, be on the lookout for the number on the odometer, commonly known as the mileage, as well as the model year. On average an individual will travel about 15,000 kilometers per year so if a car is 2 years old, the odometer should be around the 30,000 mark. A car with high mileage for its age would mean that it has been used extensively. On the flip side, a car used very sparingly might be a good buy, but it could mean that it wasn't brought out as much; either way investigate. It is also good to see the car's trim level and registration date as these bits of information indicate that the seller knows his car. You can also use the Land Transportation Office's (LTO) hotline to see if the car you are looking at is up to date with its registration. Other key information will also be displayed via the LTO inquiry.
No documents
Another thing you need to be wary of is if the car that you are looking at does not have any proper documentation. This goes beyond the registration of the vehicle. While buying a vehicle whose registration is close to expiry is fine, buying a vehicle with no official receipt (OR) and certificate of registration (CR) is an absolute no-no. These two documents are like a used car's driver's license and birth certificate. Respectively, an OR lets you drive on the roads of the Philippines while a CR says you exist. A fraudulent seller might forget to post whether the OR/CR is still with him, but if the seller cannot produce the documents, then it'd be best to steer clear.
Be aware of other special case vehicles such as ex-taxi or hotel service vehicles. These will come with additional requirements that may end up taking more of your time than needed. While some are worthwhile purchases make sure you are properly briefed by the owner in case other requirements are needed to transfer the vehicle under your name. Again the car you are looking at must have all the documents needed to be legal and to be transferred under your name.
"Honest issue"
If there are any problems with the car, it should be indicated online. Even new cars experience some quality control issues from time to time because nothing is perfect. Over time, a car will age and develop some mechanical annoyances, thus a buyer should make sure he is getting a car and not more problems.
Try and dig a little deeper even if the seller says that there are no issues with the automobile. Inquire more and investigate after introducing yourself as a serious buyer. If the seller posts the service history of the car, then it's good. At the very least you would like to see the date of the last service. If the vehicle you want to buy is already past its warranty period, then it is best to bring it to a local garage to have it inspected there or bring a trusted mechanic and put the car on a lifter to see if there are any other hidden issues.
No pictures
Another telltale sign that a used car listing is a bit suspicious is if there are no or too few photos that come with the posting. It's inexcusable at this point for a car to be posted without a photo. Regardless of the quality, a photo will tell more than a few vague sentences will.
The poster may be able to send a photo of the car after a quick message, give him some time to send the pictures. If he cannot send a photo to you, then find a different posting with the same car you want. If there are no photos then its not worth it.
Payment methods
Beware of any money transfers needed before you can view the unit you are interested in. If a private seller is requesting a money transfer, commit to due diligence and take precautions when handing over money to someone you barely know. Make sure that the account belongs to the actual owner, and make sure that the car is titled to the seller and ready to be transferred if the purchase pushes through.
Also, inspect the unit in person before committing any bank transfer or payment details. Make sure all documents are present and ready to transfer to you. As an additional precaution make sure to think carefully before you hand any reservation fees over as well. Unless you are keen on getting the unit and want to reserve it before anyone else then can you only offer it to the seller. Make sure that if you need to do transactions, do it at a bank so it is a safe and secure environment for both of you as a substantial amount of money is transferring hands.
LTO Apprehension
If you can get a hold of the plate number of the vehicle in the listing you are interested in, it is always a good idea to check if it has any issues with the LTO. If you are looking to purchase a particular unit, make sure that the plate number is known. Check with the Land Transportation Office (LTO) if the vehicle has been listed as stolen or has any prior apprehensions before pulling the trigger.
All you need to do is text: LTO<space>Vehicle<space>[plate number], and send to 2600.
Location
Another key bit of information you need to be on the lookout for is if the vehicle listing has a location. As part of the used car buying process, you must be able to see the unit in person and do an inspection. The seller must be able to post the general area where the unit is in. If there is no location indicated on the post, then raise an eyebrow and ask. If a location is provided make sure to ask for a preferred viewing time and date, the soonest should be your priority but not at the hassle of the seller.
In closing
Be wary of scammers and sellers of vehicles that have shady histories. A vehicle is an investment that should last you a few years or more, and it will be wise to know that your money is going into something that you can use.
If you have issues with trusting private sellers online, it might be a good idea to also go to a used car dealership, especially the ones that have a history of good customer satisfaction. AutoDeal.com.ph also has a network of Used Car partner dealers that can provide good deals and trustworthy transactions.
Latest Features
Cars come with the latest and greatest tech now with adaptive, automatic, and advanced systems, but is it worth it?

We created a quick list of cars you can buy today that will give you the most amount of horsepower for the lowest price.

Both are within the same price range but are in many ways different from each other.
View More Articles